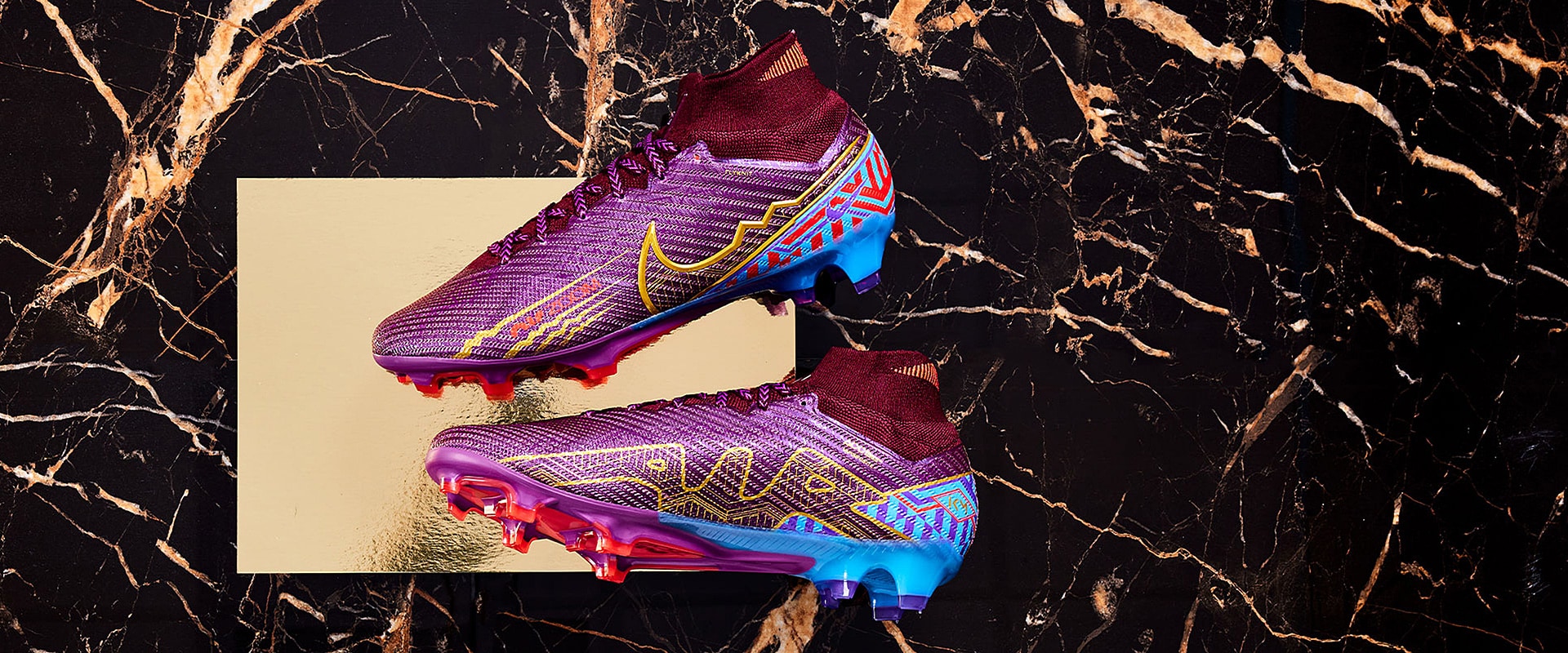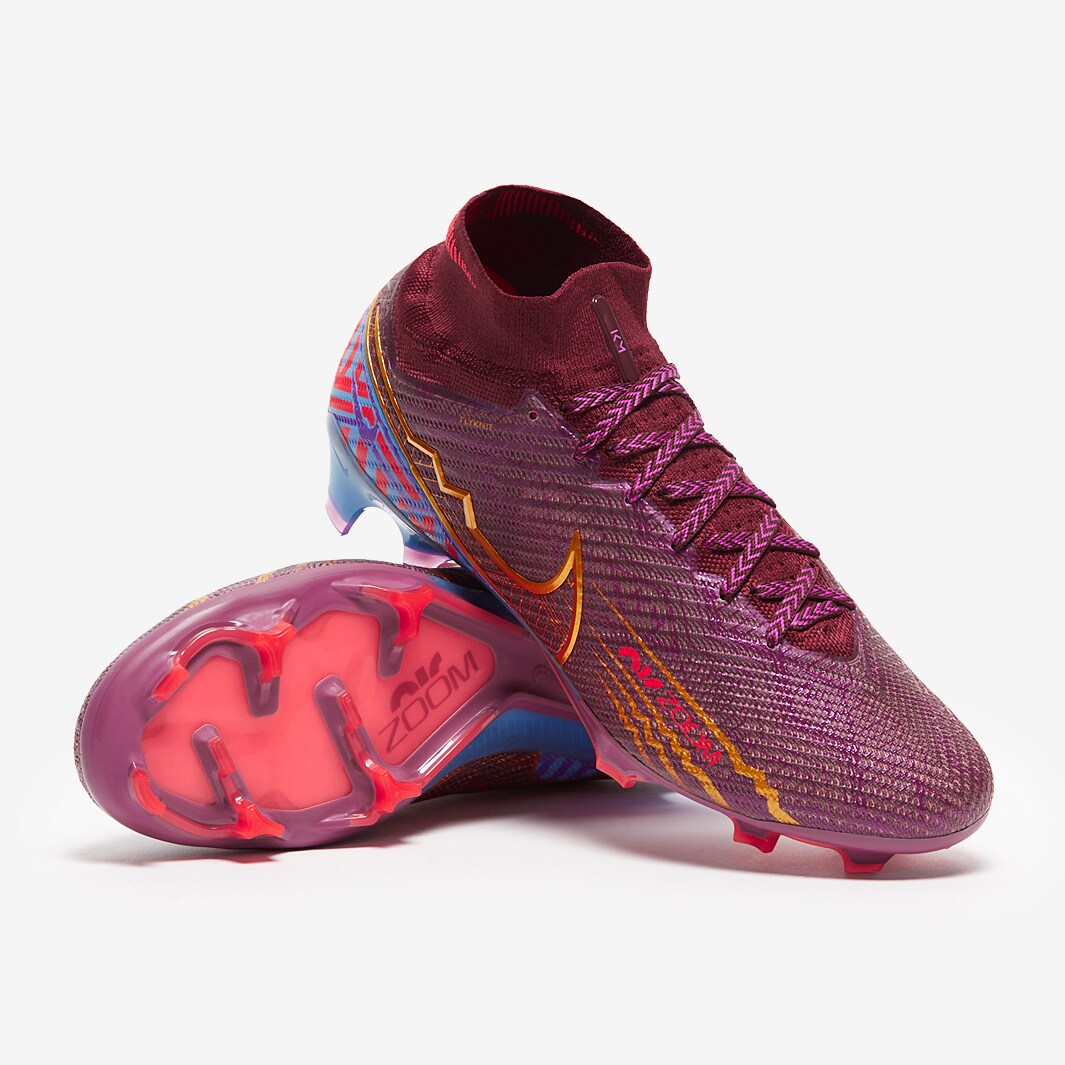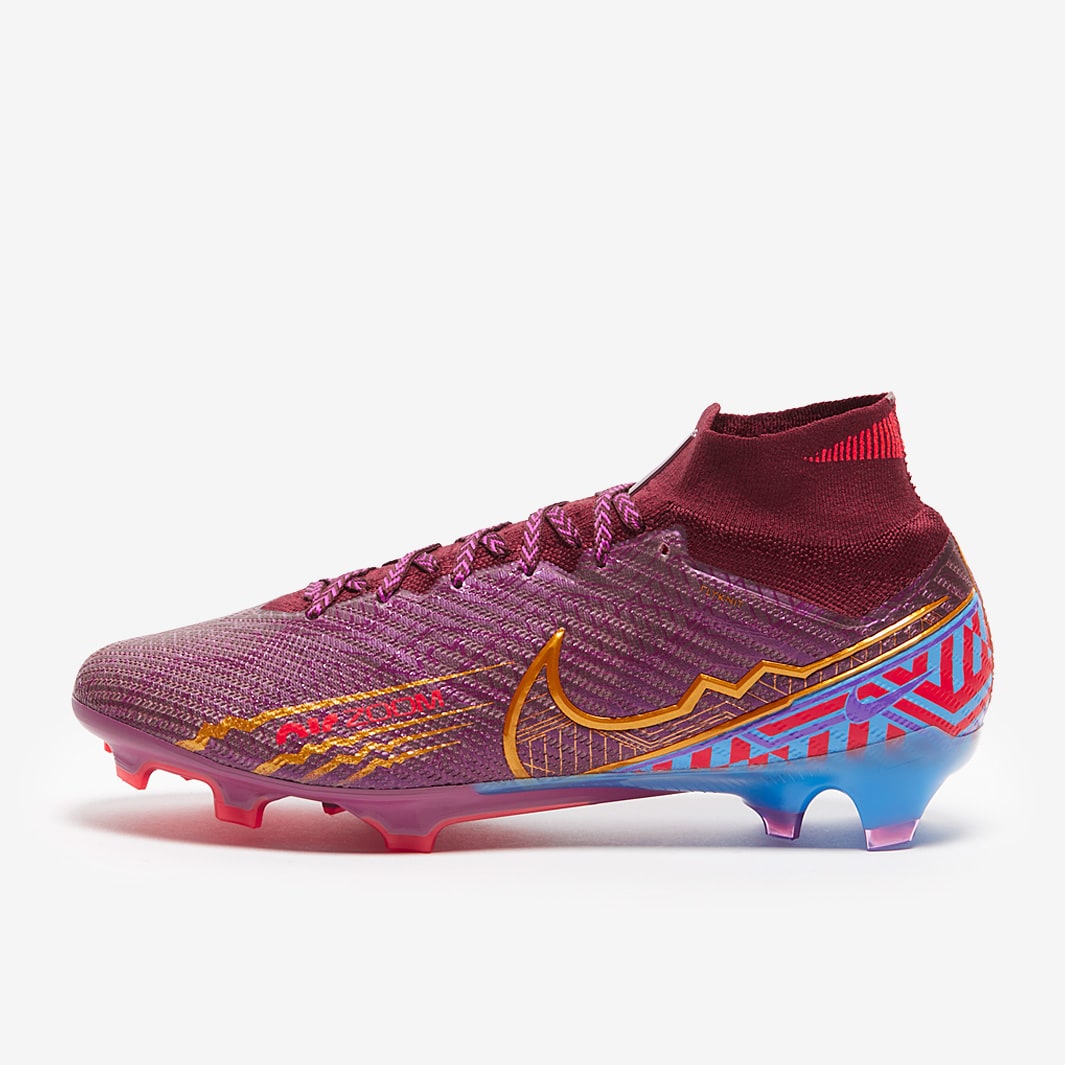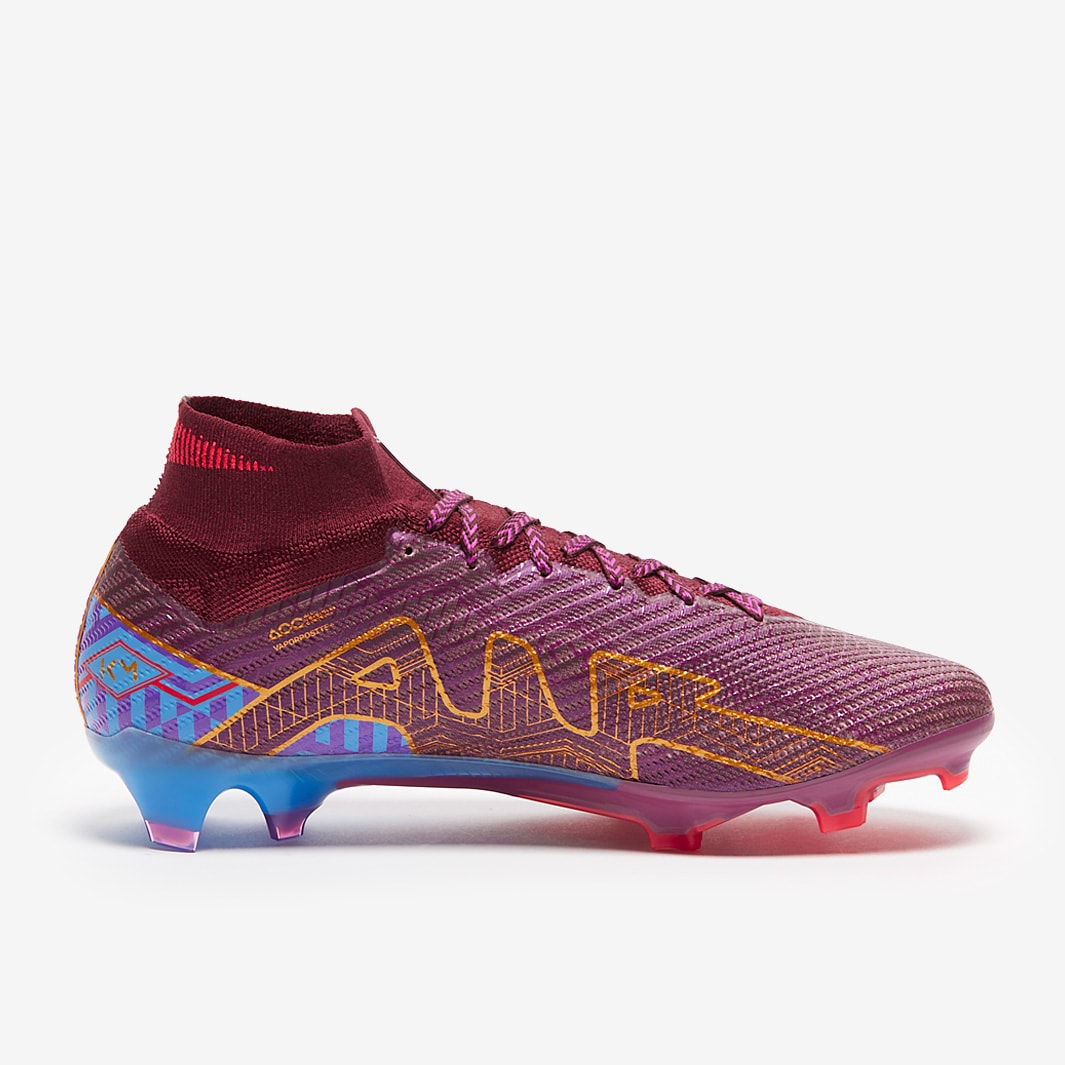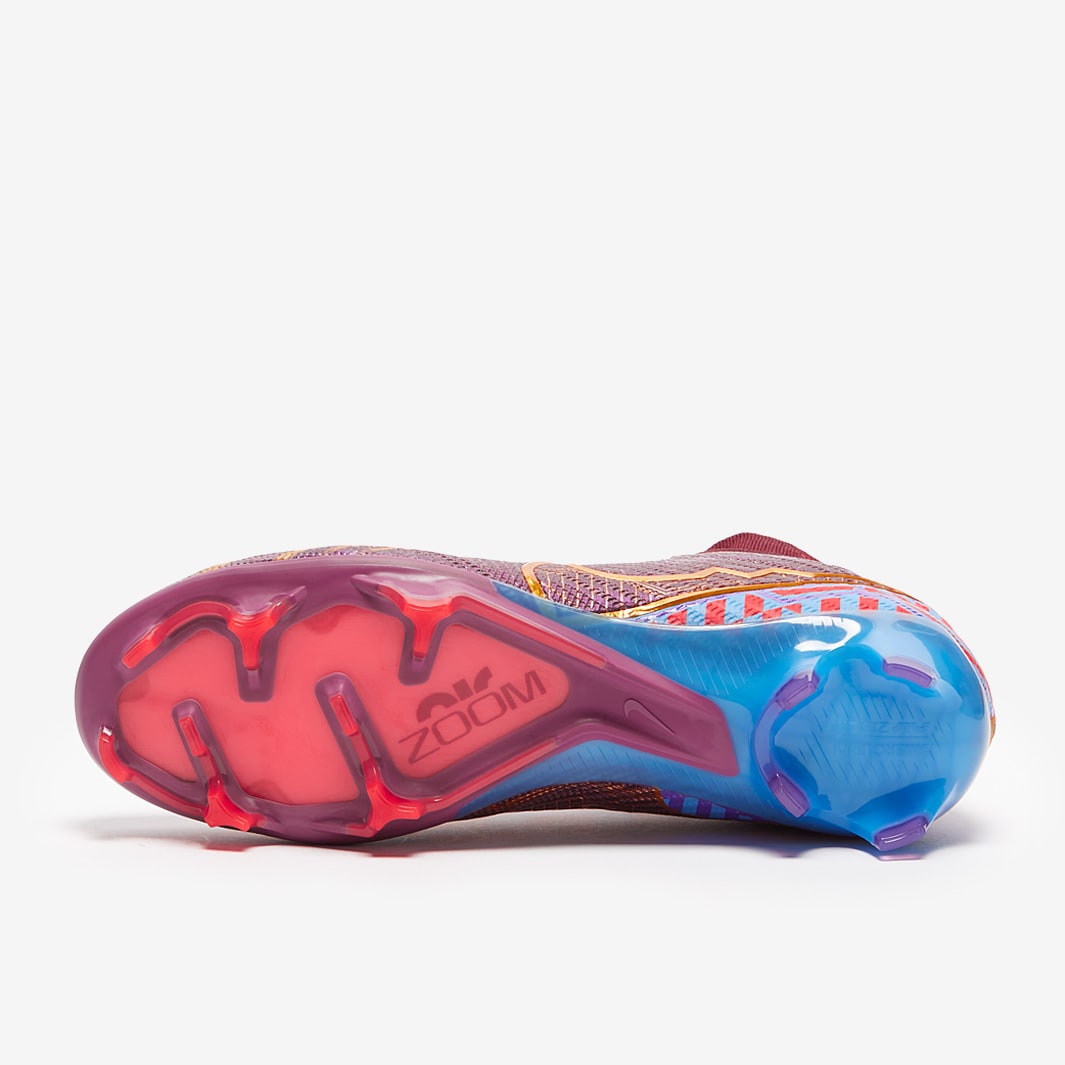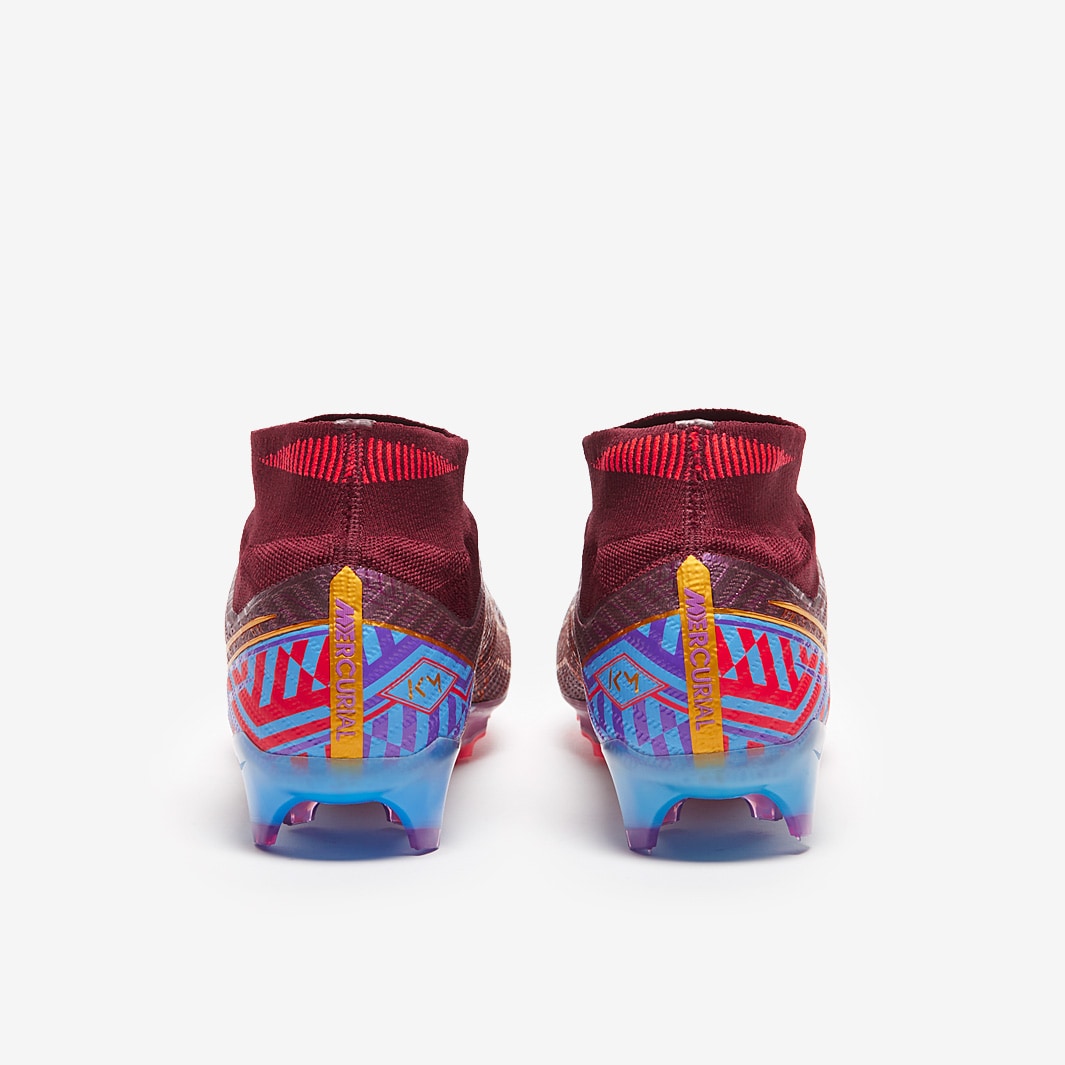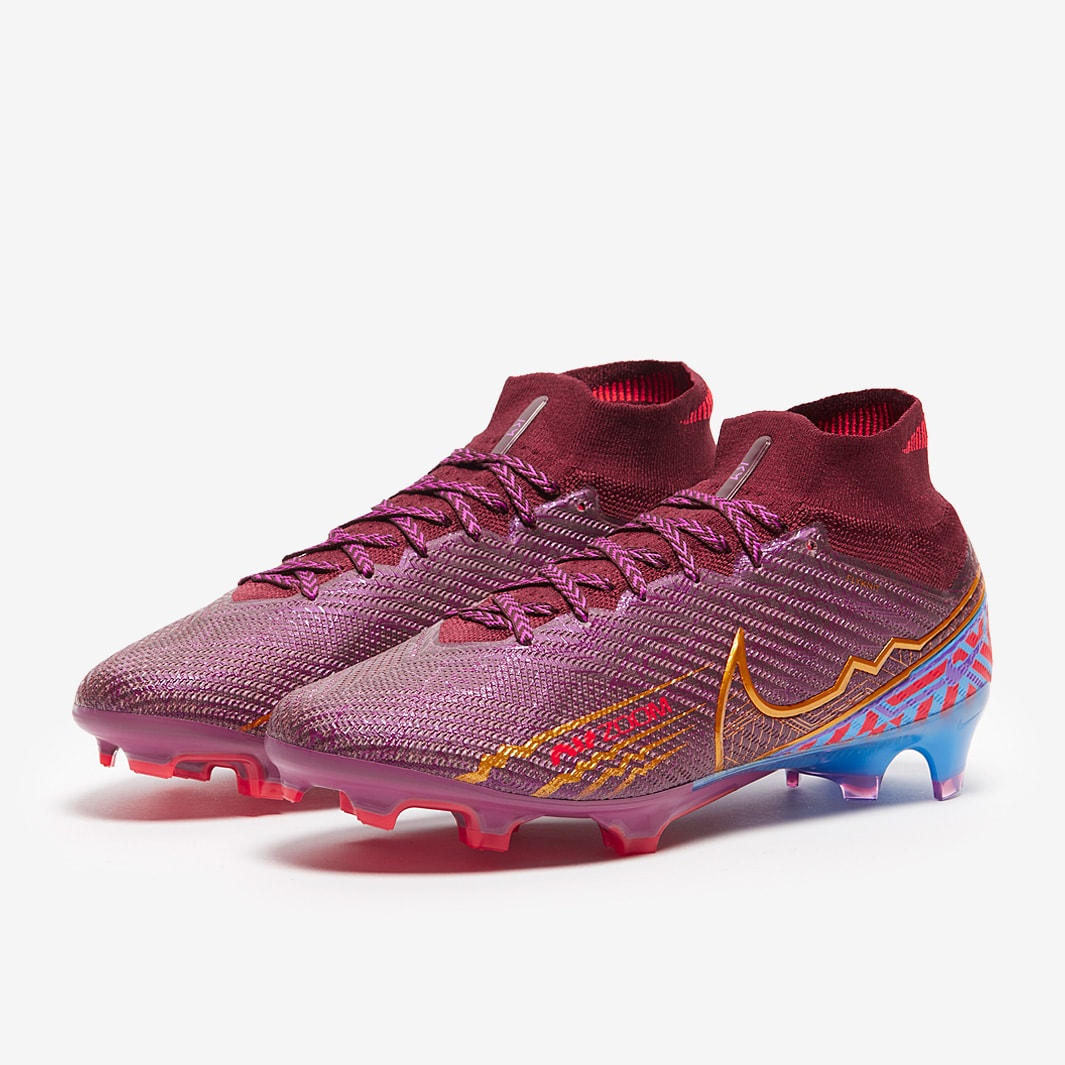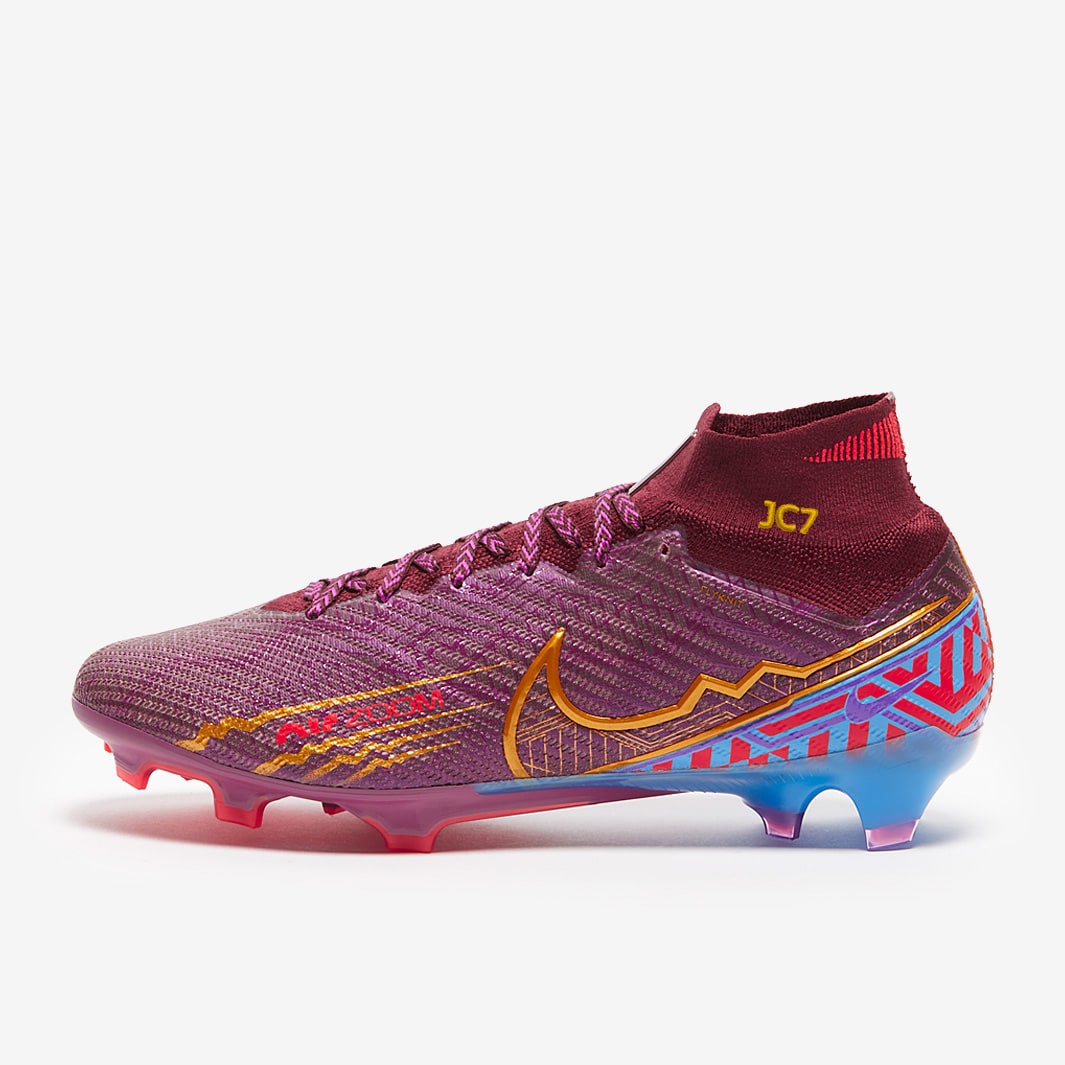 A Fifth Signature Nike Mercurial Series for Kylian Mbappé
Paris Saint-Germain and France forward Kylian Mbappé is hooked up with his first signature Nike Mercurial of the 22/23 season, just in time for the Champions League. The new design is inspired by the Jordan 7 and Parisian Afropop and packs a vibrant aesthetic that will be unmissable on pitch.
Personal Details
Mbappé's initials feature on the heels of the boots and are further incorporated into the design of the new generation Air Zoom Mercurial upper.