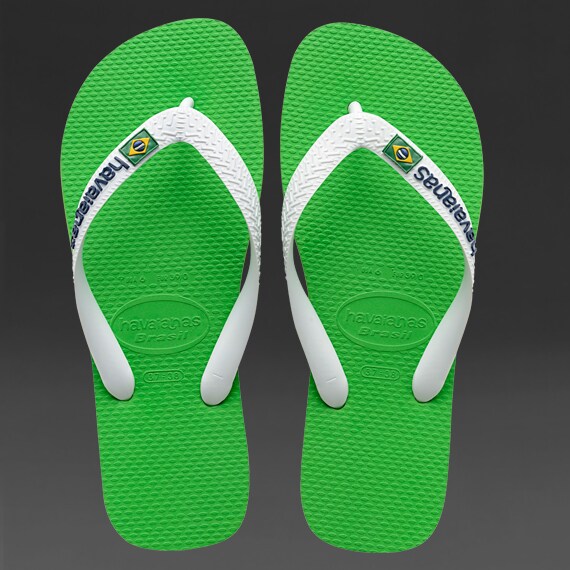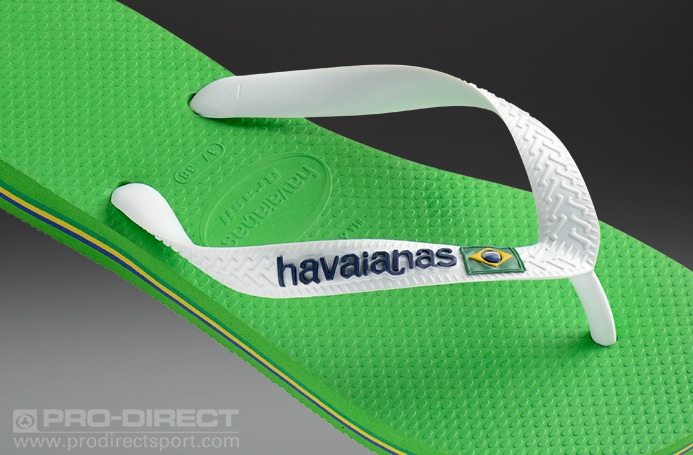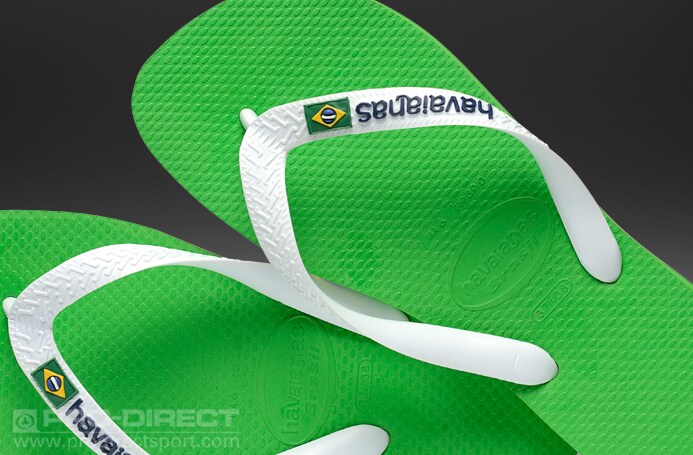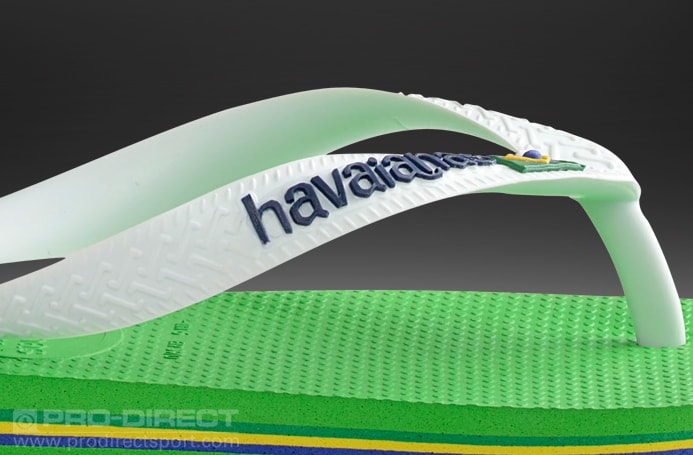 Havaiana Brasil Logo Mens Flip Flops
The Havaianas Brasil Logo Mens Flip Flops are the most iconic and considered to be the flagship model of the Havaianas range.

These classic Havaianas Brasil flip flops feature the Brasilian flag on the strap and were originally inspired by the football World Cup. The design of these flip flops represents all that is cool about Brasil and since 1962 they have been an international smash hit. With their vibrant colours and durable 100% natural rubber soles and straps these classic Havaianas flip flops are a summer must have.

Havaianas were the first brand of flip-flops to be made from rubber and since 1962 have become a symbol of Brasil. Their design embodies South American style and attitude. Often referred to as the best rubber sandal in the world they are first choice in summer footwear.

The Zori (a Japanese style sandal) was the inspiration for the creation of the Havaianas sandal in 1962. The name Havaianas (pronounced ah-vai-YAH-nas), Portuguese for Hawaiians, was a tribute to America's glamorous holiday destination. The addictive nature of these flip flops is largely due to a 42-year old secret rubber formula, which makes them butter-soft, bouncy, flexible and durable.

The idea for the new sandal was so simple that its success spread like wild-fire. In less than a year, São Paulo Alpargatas was making nine pairs of Havaianas every second; which adds up to 165 million pairs per year. Since their launch, 2.2 billion pairs of Havaianas sandals have been produced and sold throughout the world. If the sandals were laid end to end, they would go around the world 50 times.


Features
Upper: 100% natural rubber.
Sole: 100% natural rubber.
Durable.
Do not retain any odours.
Comfortable.
Machine washable.
Made in Brasil.
Additional Information
Quick Ref:

102160

Man. Ref:

4110850 5211