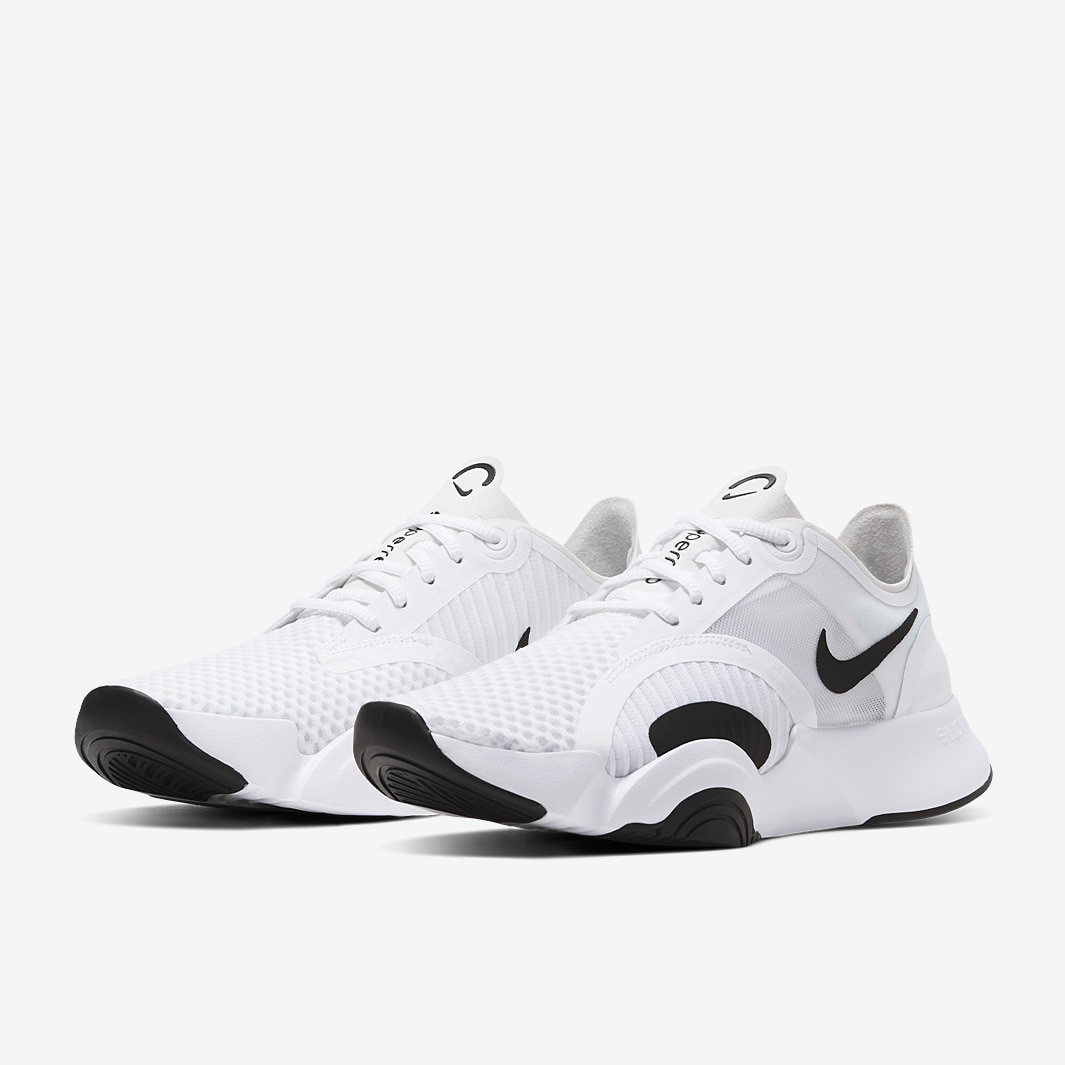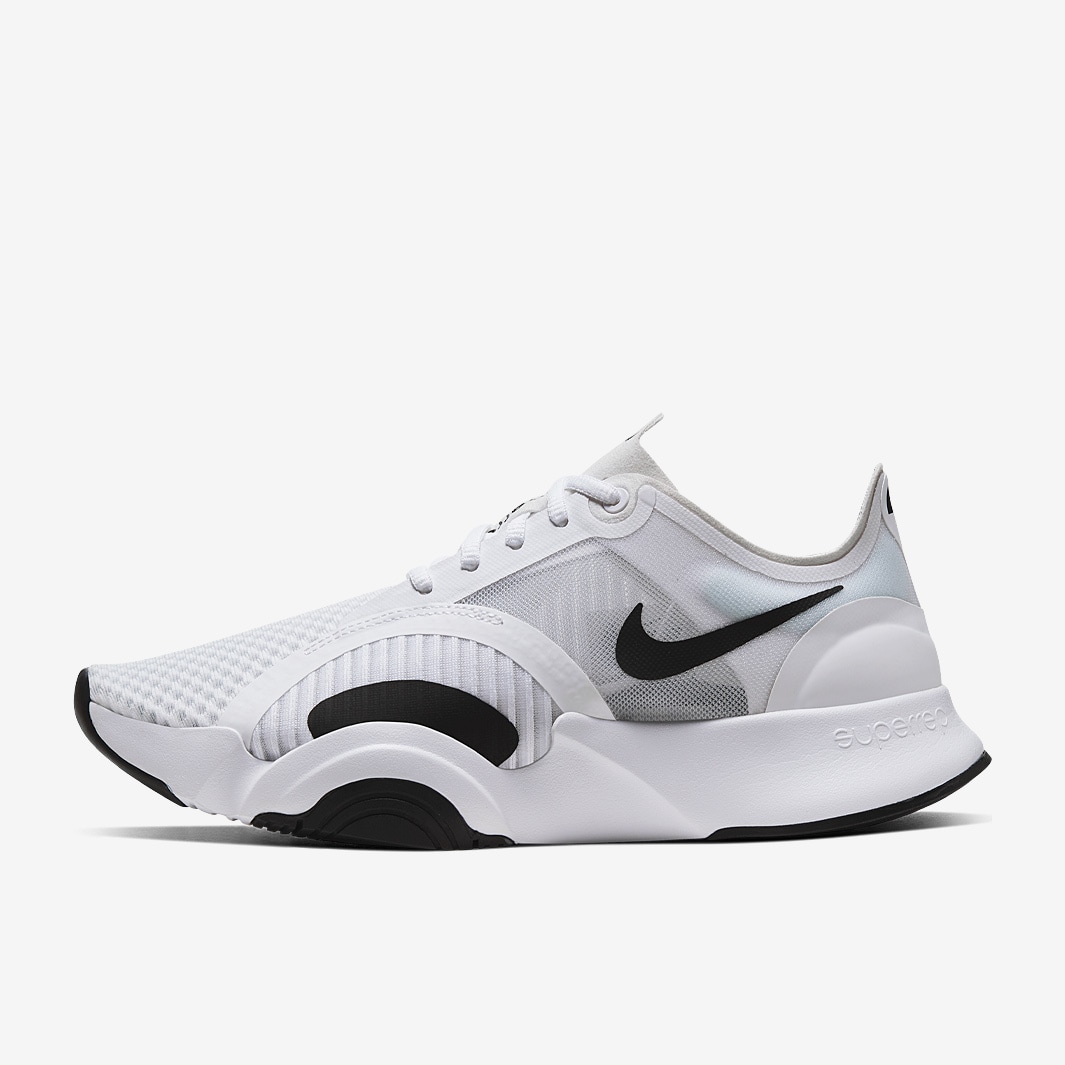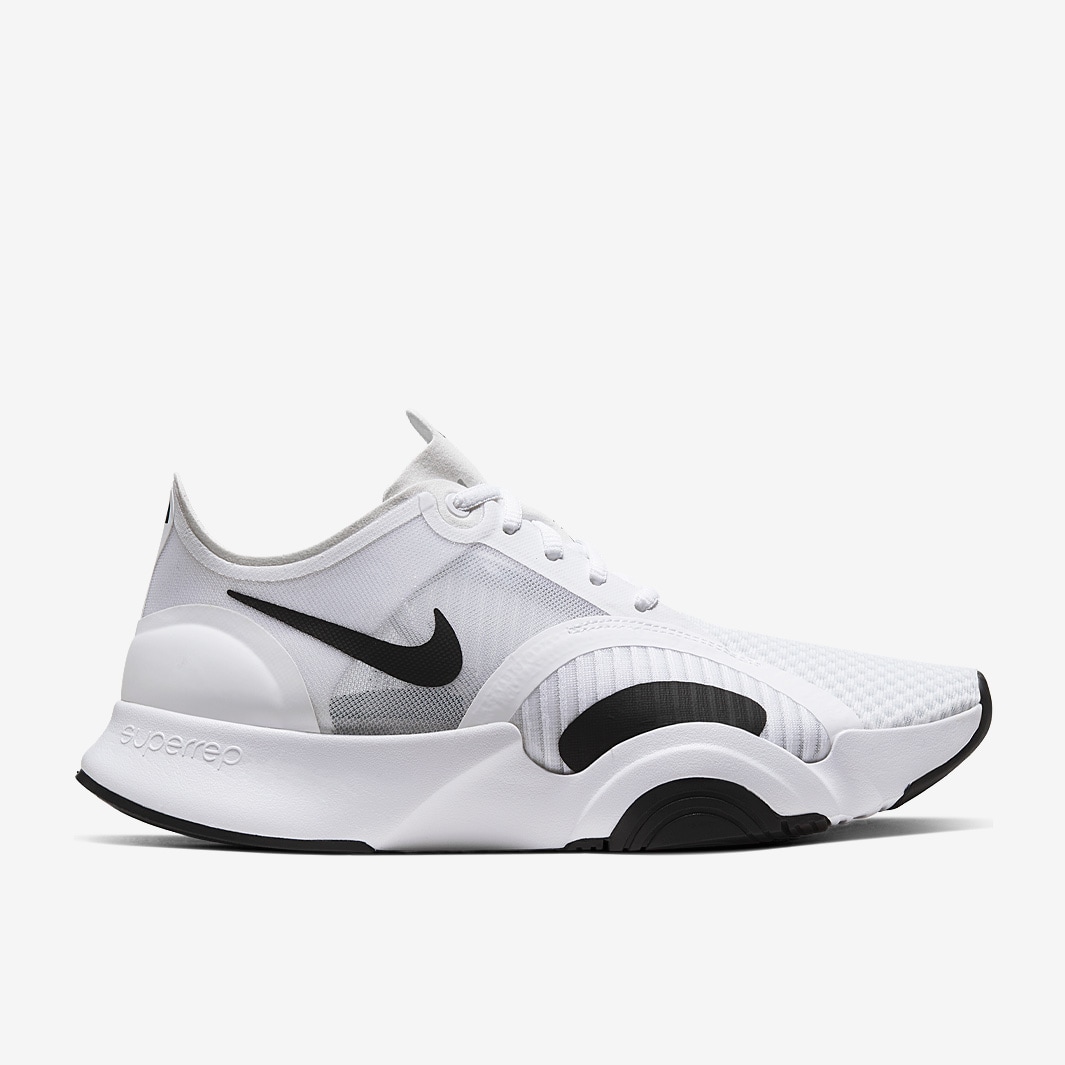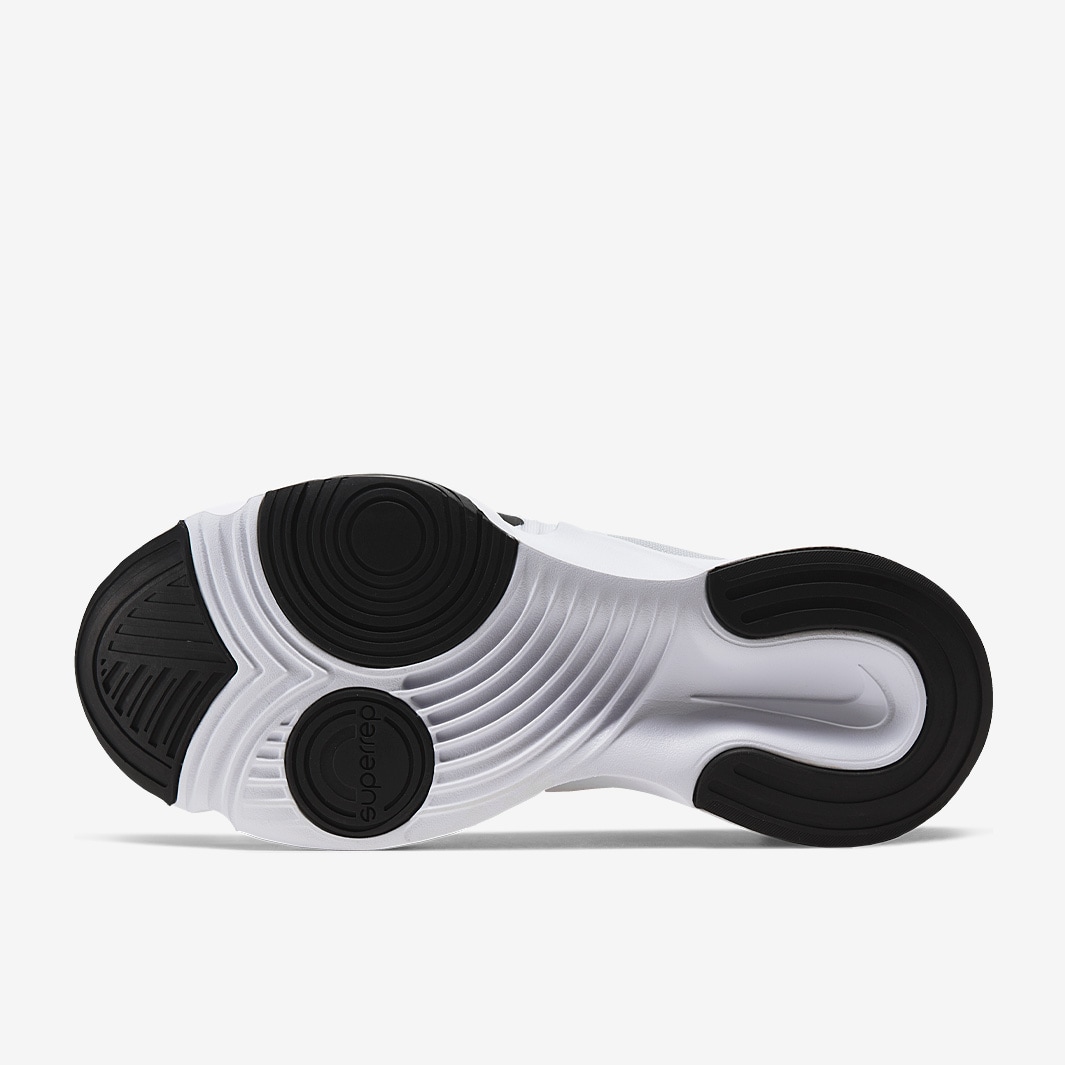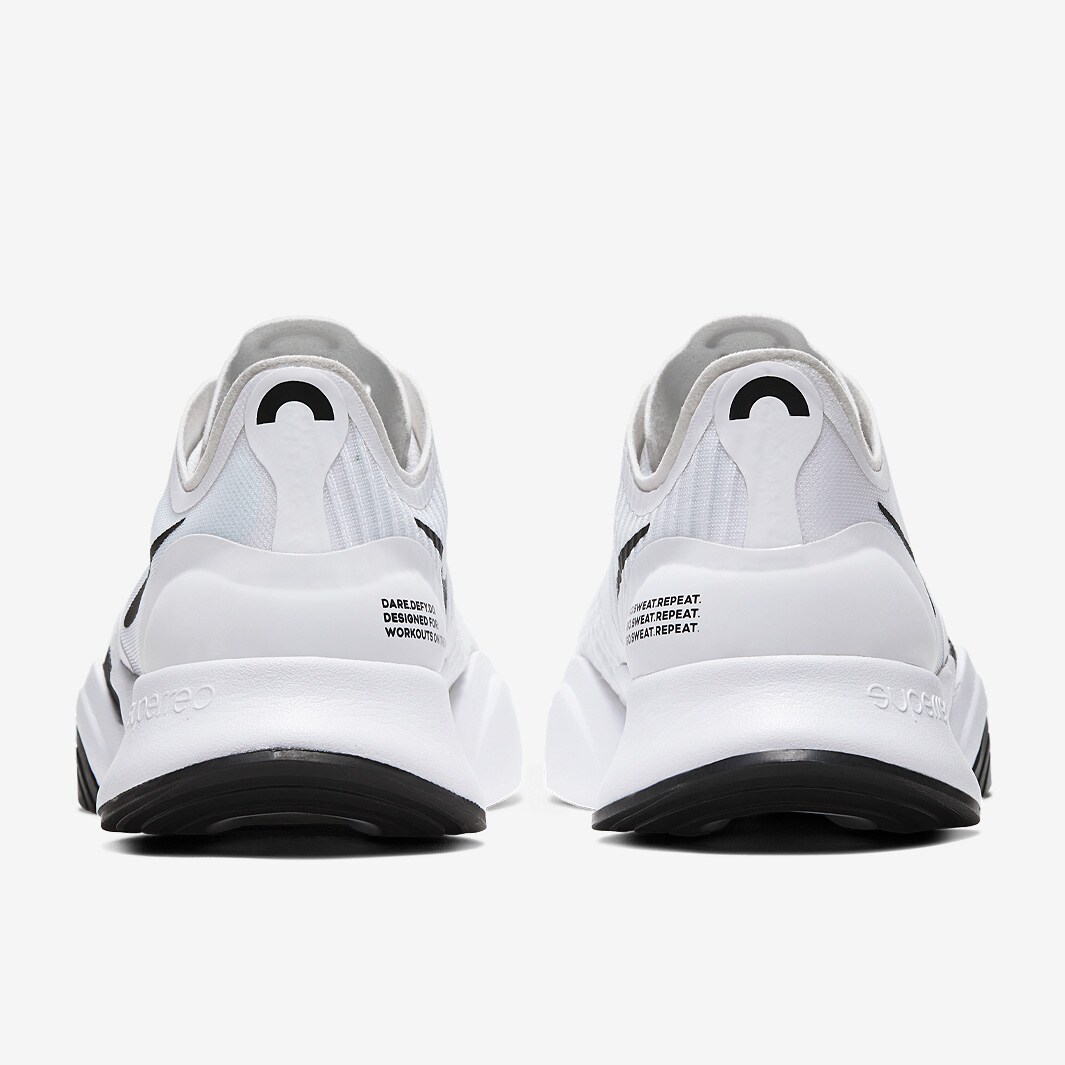 Nike Womens SuperRep Go
Promote comfort and performance with the Nike Womens SuperRep Go featuring flexible mesh materials and responsive cushioning to support and soften during workouts or training at home.
The Nike Womens SuperRep Go in white and black is designed to provide a flexible and supportive feel for your home workouts, whatever you are doing. Soft and flexible mesh materials with ribbing holds onto your foot, offering breathable support that moves with you to reduce distractions. Responsive foam cushioning softens every jump, plank or squat, while an outside arc holds you during side-to-side movements.
Features
•Soft mesh breathes and flexes as you move. •Ribbing tightens around your foot during quick moves for a supportive feel. •Thick foam cushions as you jump, squat or plank. •The arc up the outside creates support when you move side to side. Rubber tread in high-wear areas provides stability and traction. •Grooves under the forefoot create flexibility for planks and other bodyweight moves.
Additional Information
Quick Ref:

220438

Man. Ref:

CJ0860-100
Pro:Direct Sport | Nike Membership
We've teamed up with Nike to bring our membership communities closer together. Pro:Direct Sport and Nike Members can now connect their memberships for free to access even more benefits including exclusive products, experiences, and rewards.

These benefits are available only in our app – the home of Pro:Direct Sport Members – and are benefits that you'll receive on top of the perks you get already with each of your Pro:Direct Sport and Nike memberships.
How to Connect Your Pro:Direct Sport & Nike Memberships
Follow the steps below to get connected and access your exclusive benefits.
Download the App
Scan the QR code above or download the Pro:Direct Sport app from the Apple App Store or Google Play Store.
Click the button above to download the Pro:Direct Sport app from the Apple App Store or Google Play Store.
Download App for Mobile
Become a Member
Create an account or sign in with your existing account to activate your free Pro:Direct Sport membership.
Open 'Connected Accounts'
Go to the 'My Account' section and open 'Connected Accounts'.
Connect Accounts
Allow the connection of your Pro:Direct Sport and Nike accounts to access new benefits.