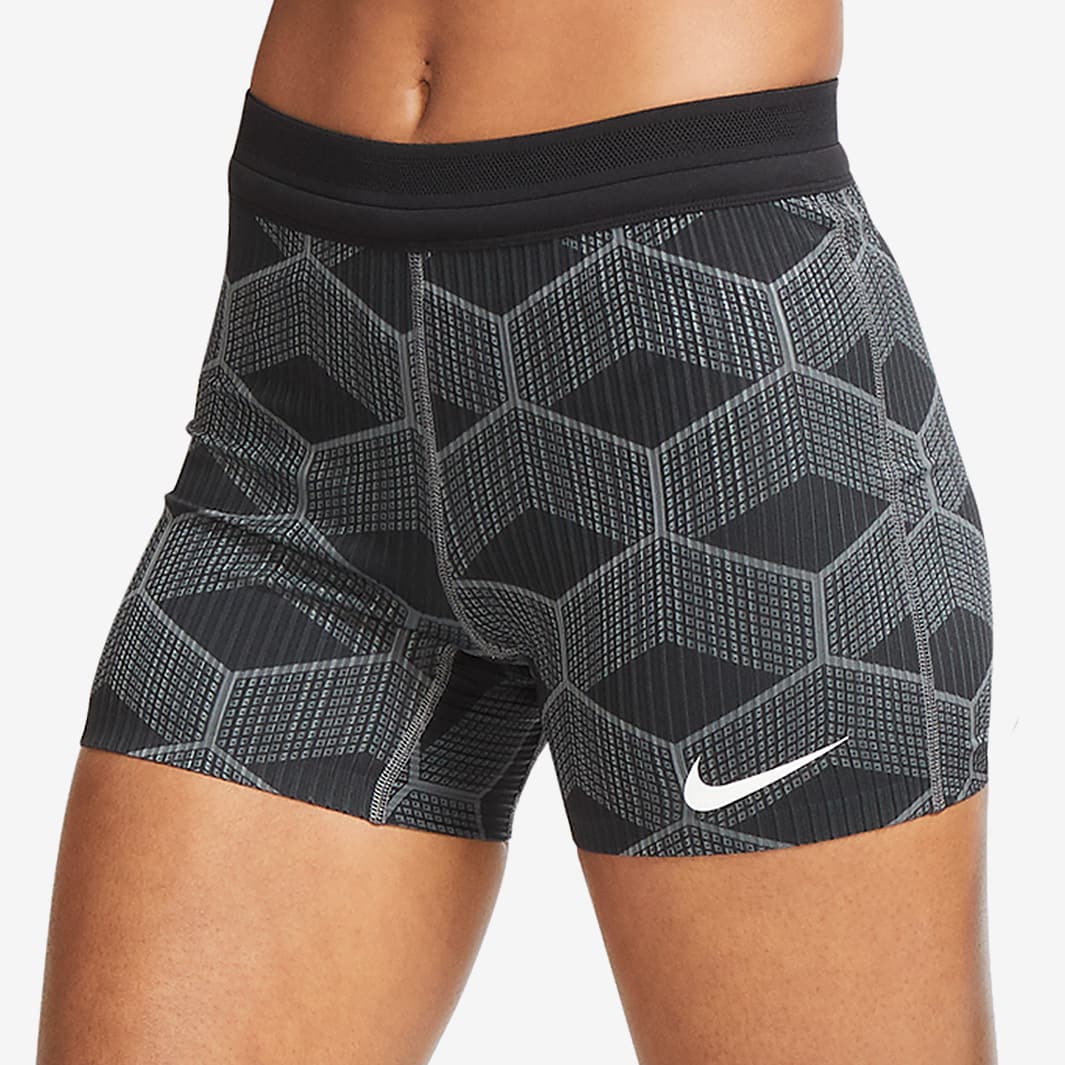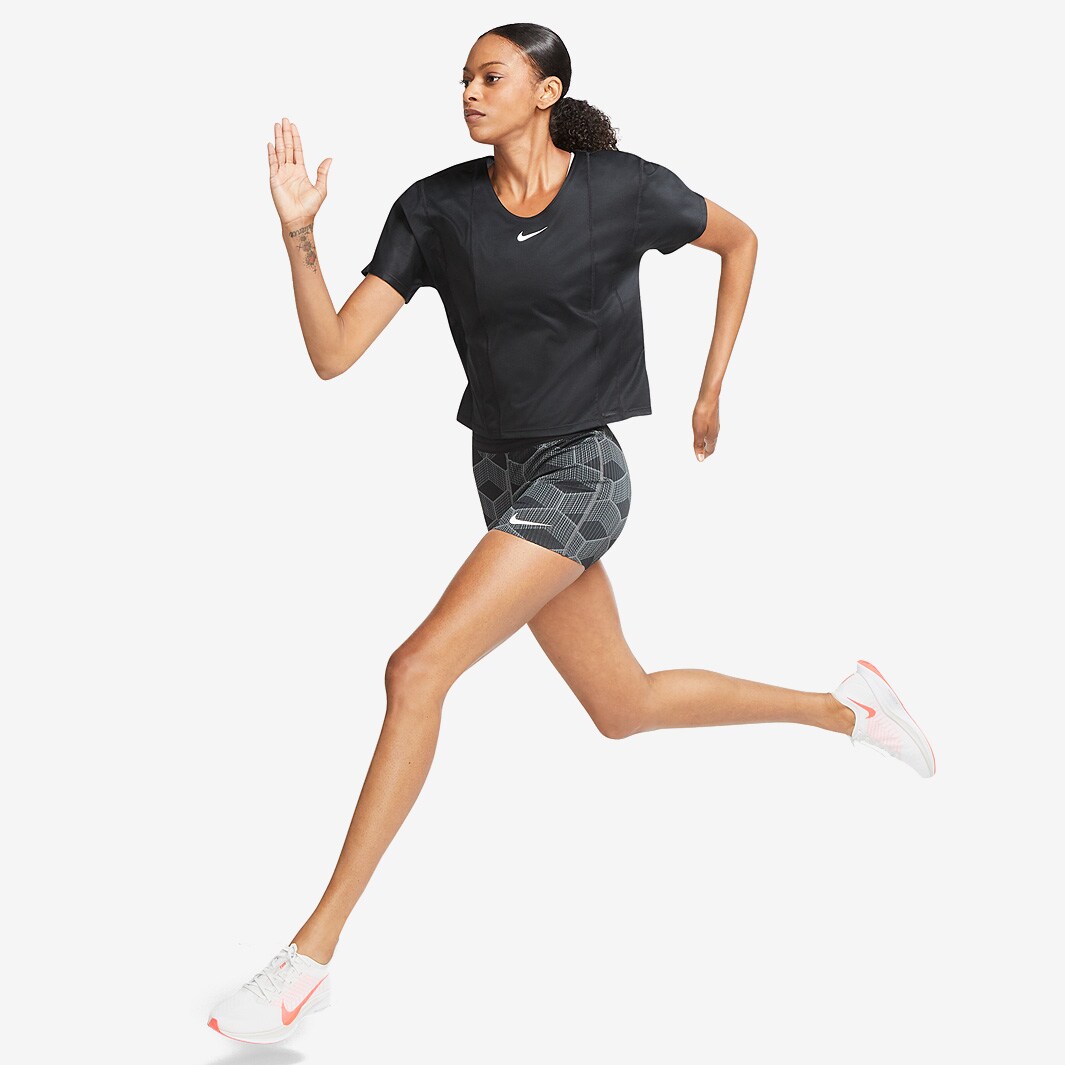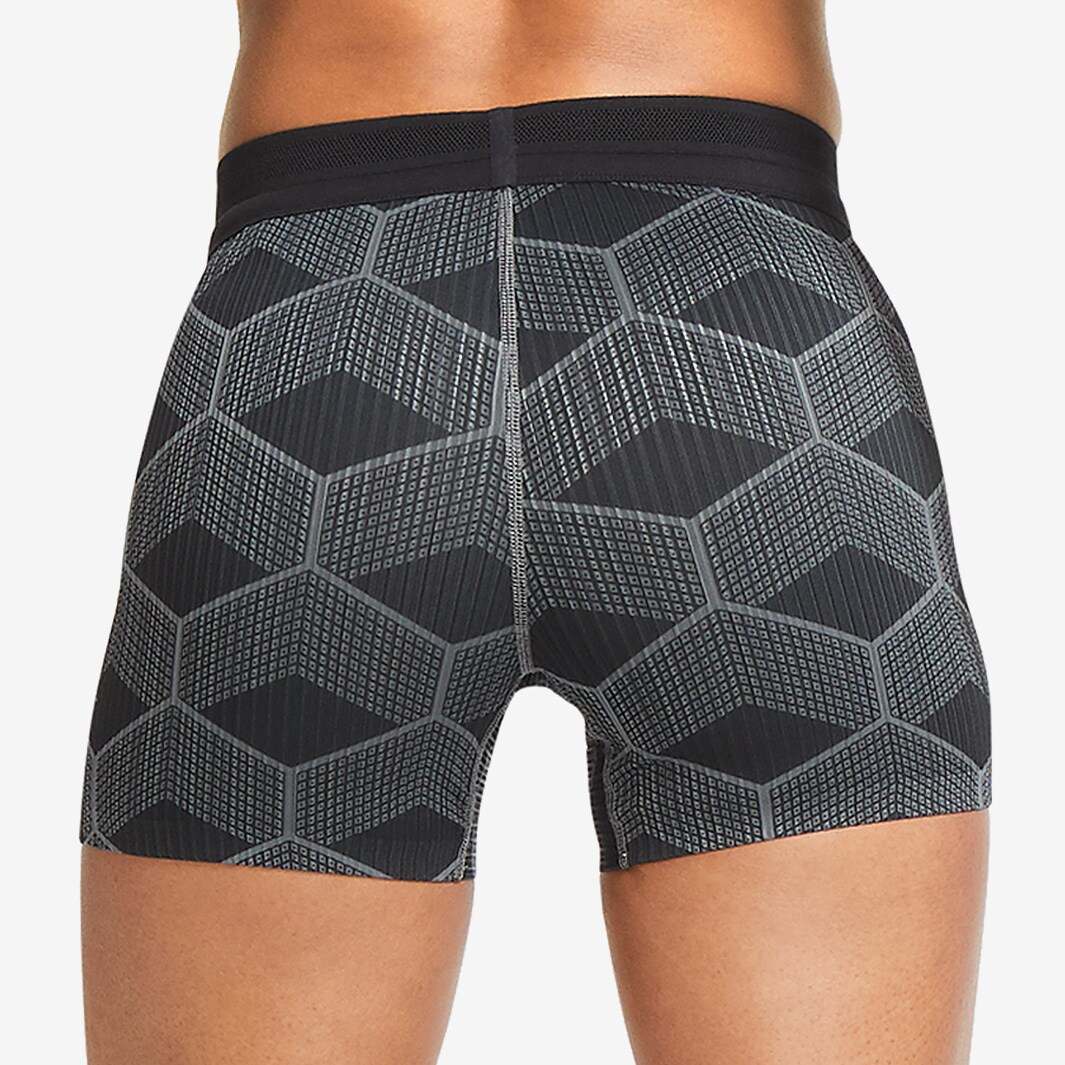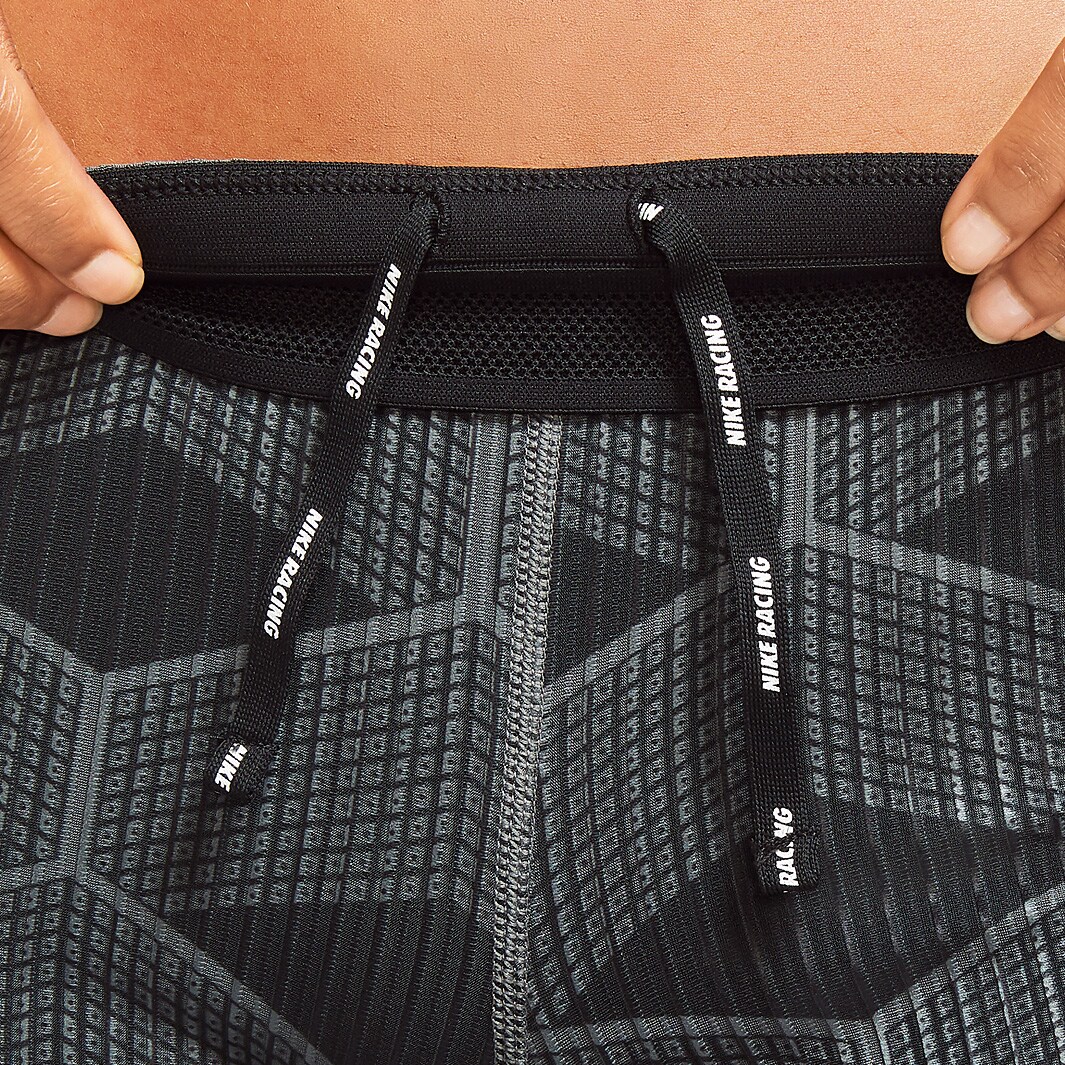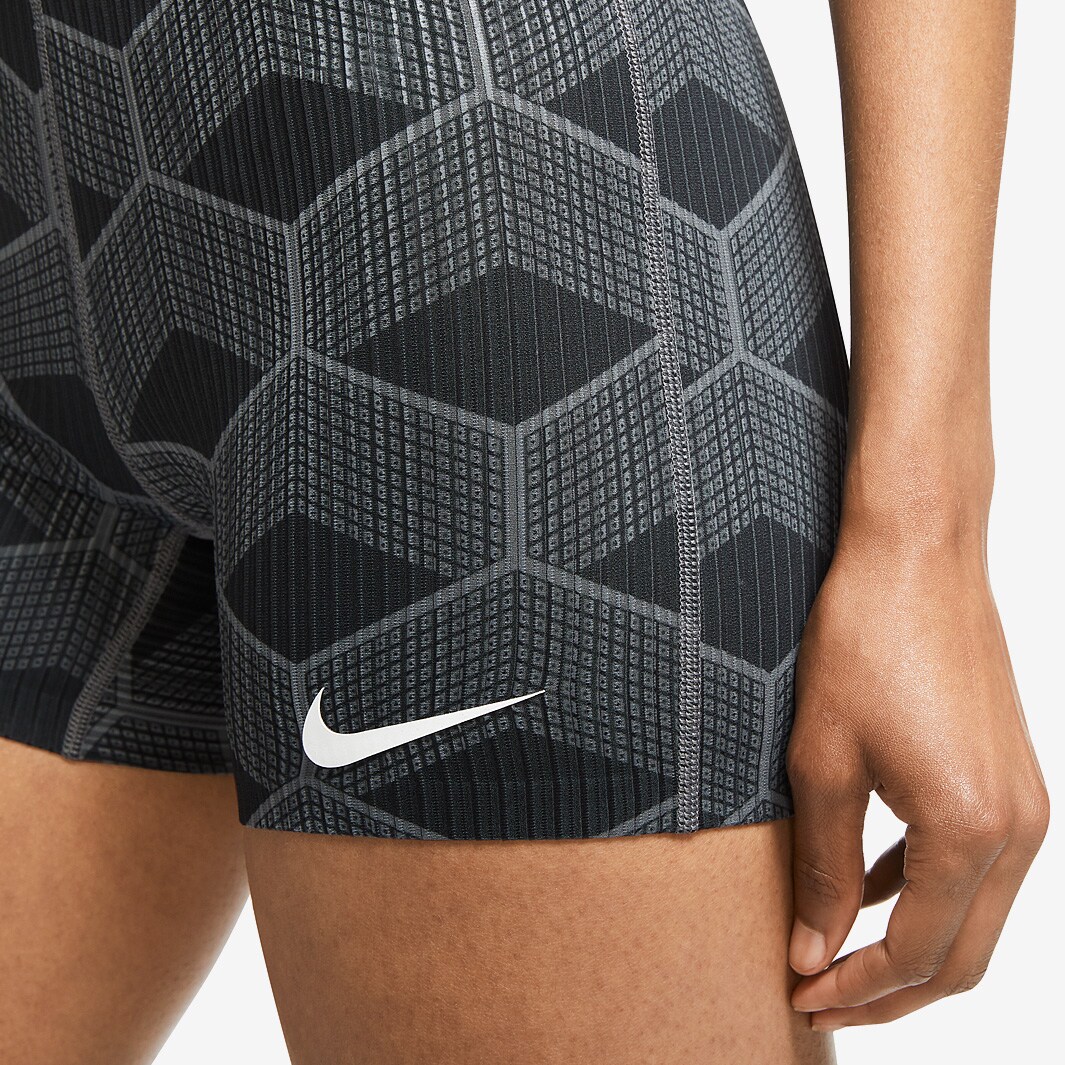 Nike Womens Kenya AeroSwift Tight Short
Designed for Team Kenya the Nike Women's Kenya Aeroswift Tight Short in Iron Grey/White lets you celebrate with the latest innovations as they take their dream to the world stage.
The Nike Women's Kenya Aeroswift Tight Short benefits from the integration of innovative features and top end materials that mark the Aeroswift philosophy, providing lightweight comfort alongside exceptional mobility.

With a tight, stretchy fit that lets you move freely with every stride the shorts use Dri-FIT technology to move moisture away from your skin to help you feel dry and comfortable.
Dri-FIT Technology
Dri-FIT (Functional Innovative Technology) uses polyester microfibres to wick sweat away from your body, dispersing it throughout the material for fast evaporation. As the moisture moves from your skin into the apparel, it creates a cooling effect, giving the lightweight and breathable fabric an even fresher feel to help keep you at your best deep into your run.
Breathable
This product is designed with breathability in mind, ensuring optimal ventilation during use. It's crafted from materials that allow air to flow freely, helping to keep you cool and dry even during strenuous activity. The breathability feature aids in wicking moisture away from the body, reducing the likelihood of discomfort or skin irritation. Whether you're exercising or using it in warm conditions, the product maintains a comfortable environment inside, reducing sweat and overheating. This feature also helps the product dry quickly after washing or exposure to rain. So, if you value comfort and freshness, this breathable product is a great choice.
Lightweight
Designed to be lightweight, offering you comfort and freedom of movement without sacrificing durability. The materials used are specially chosen for their strength-to-weight ratio, meaning the item is robust yet feels featherlight. It won't add unnecessary bulk or weight, allowing you to move easily and unrestricted, whether you're exercising or going about your daily activities. The lightweight design also makes it easier to pack and carry, making it a great choice for travel or outdoor adventures. Ultimately, if you're looking for a clothing item that blends comfort, ease-of-movement, and convenience, this lightweight product is an excellent choice.
Features
• 4.5" inseam
• Elastic waistband
• 89% polyester 11% spandex
Additional Information
Quick Ref:

250113

Man. Ref:

CV0383-068
Pro:Direct Sport | Nike Membership
We've teamed up with Nike to bring our membership communities closer together. Pro:Direct Sport and Nike Members can now connect their memberships for free to access even more benefits including exclusive products, experiences, and rewards.

These benefits are available only in our app – the home of Pro:Direct Sport Members – and are benefits that you'll receive on top of the perks you get already with each of your Pro:Direct Sport and Nike memberships.
How to Connect Your Pro:Direct Sport & Nike Memberships
Follow the steps below to get connected and access your exclusive benefits.
Download the App
Scan the QR code above or download the Pro:Direct Sport app from the Apple App Store or Google Play Store.
Click the button above to download the Pro:Direct Sport app from the Apple App Store or Google Play Store.
Download App for Mobile
Become a Member
Create an account or sign in with your existing account to activate your free Pro:Direct Sport membership.
Open 'Connected Accounts'
Go to the 'My Account' section and open 'Connected Accounts'.
Connect Accounts
Allow the connection of your Pro:Direct Sport and Nike accounts to access new benefits.