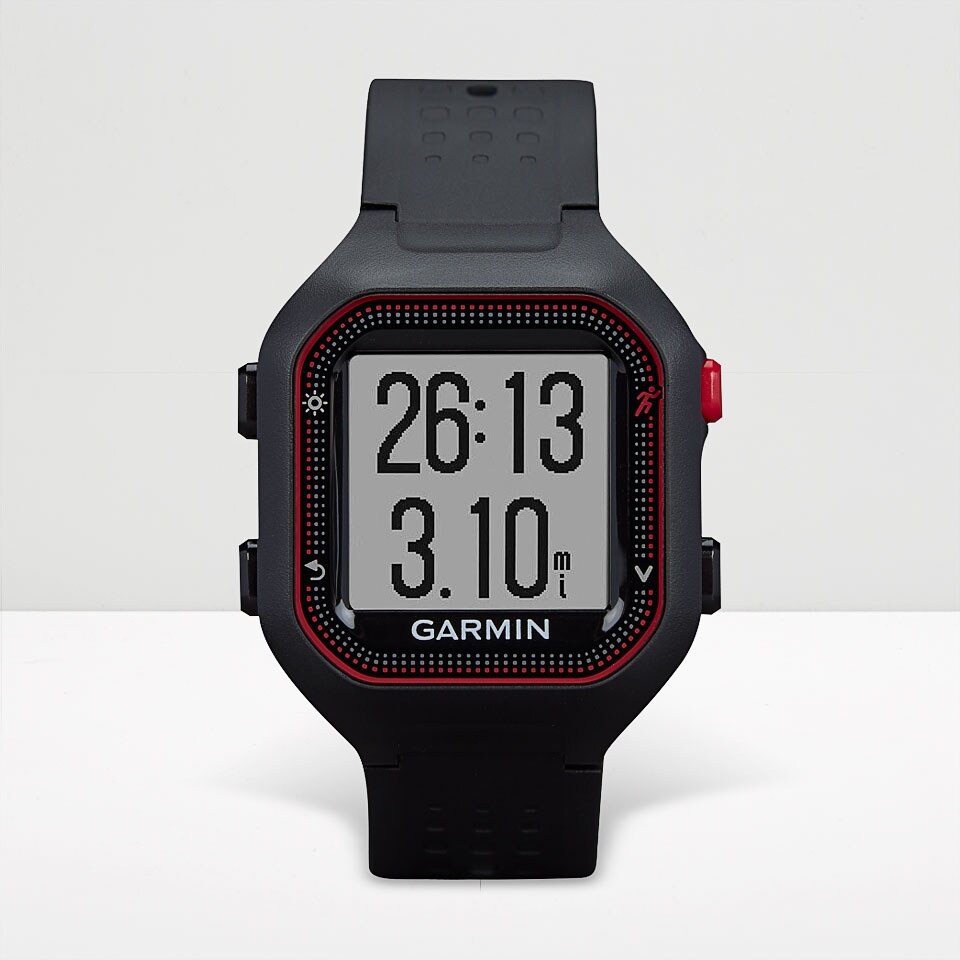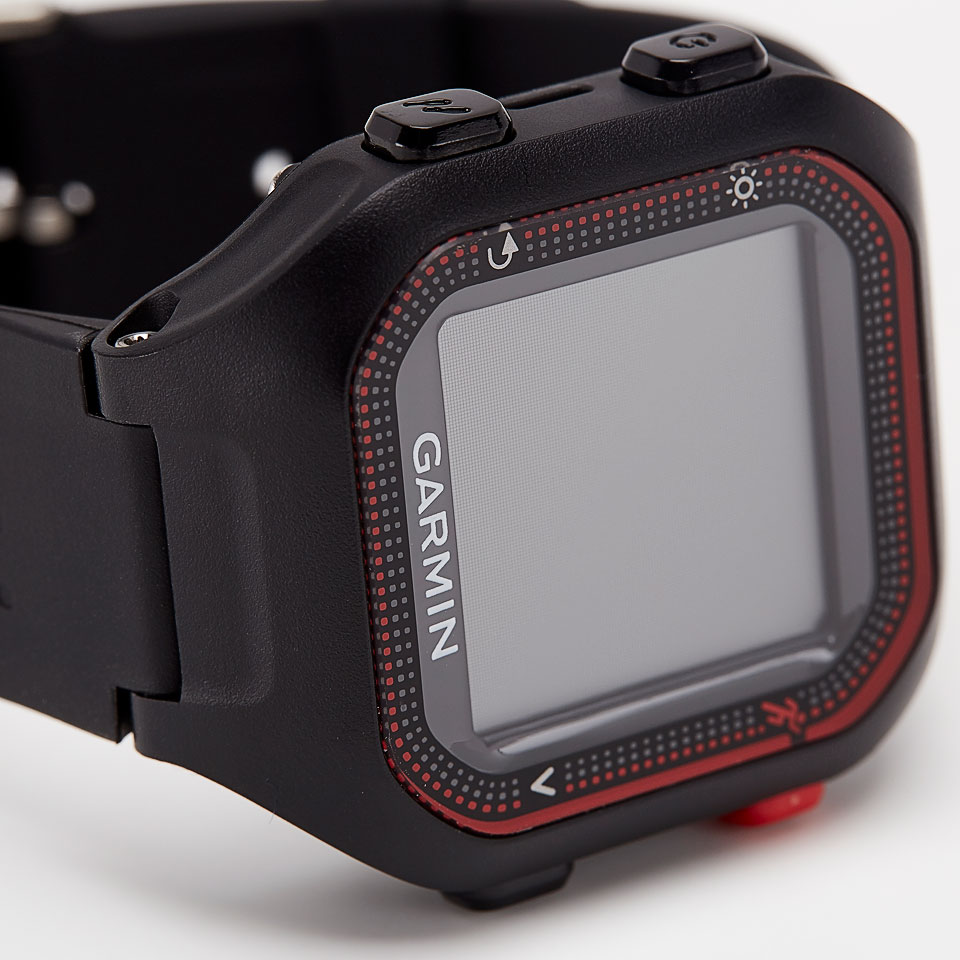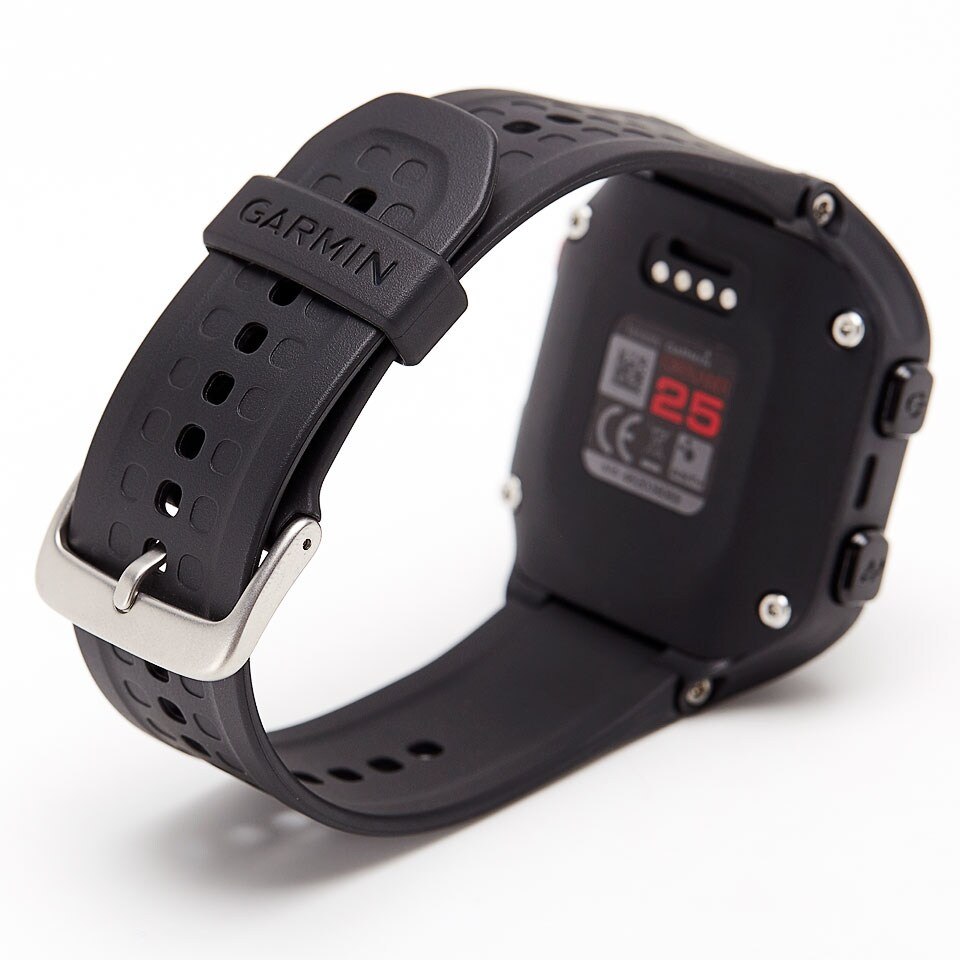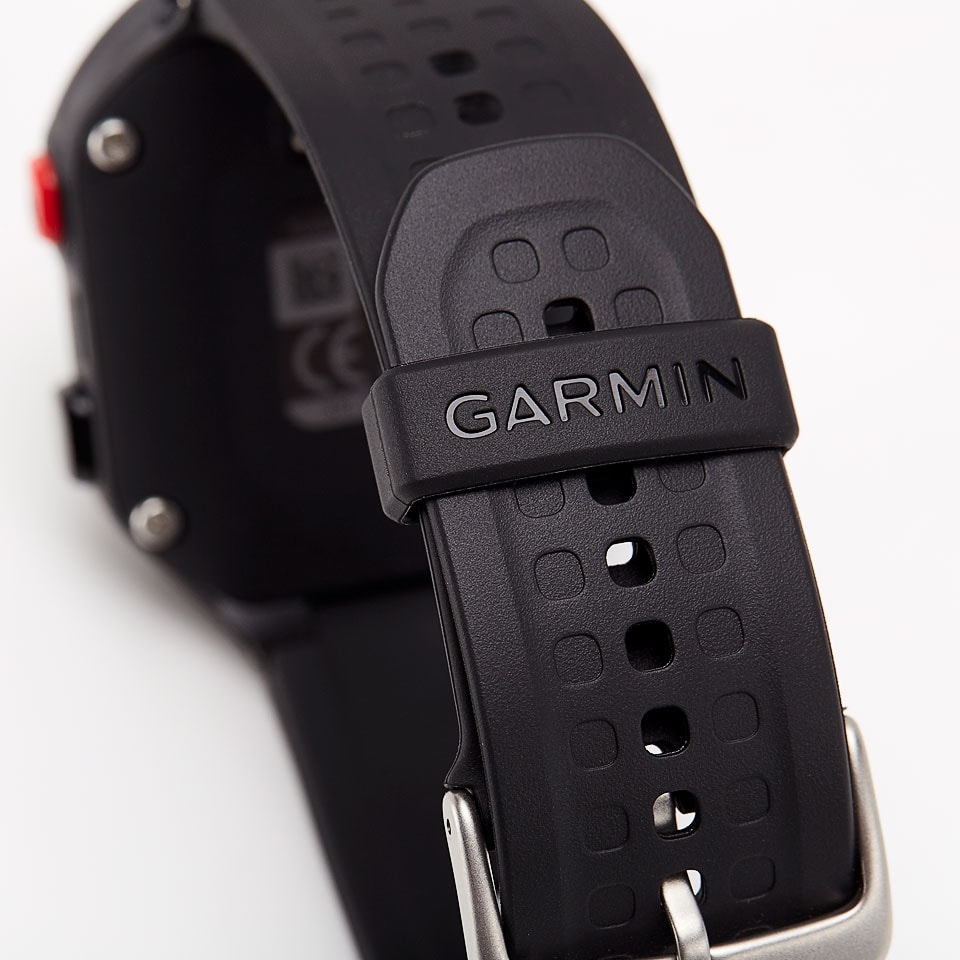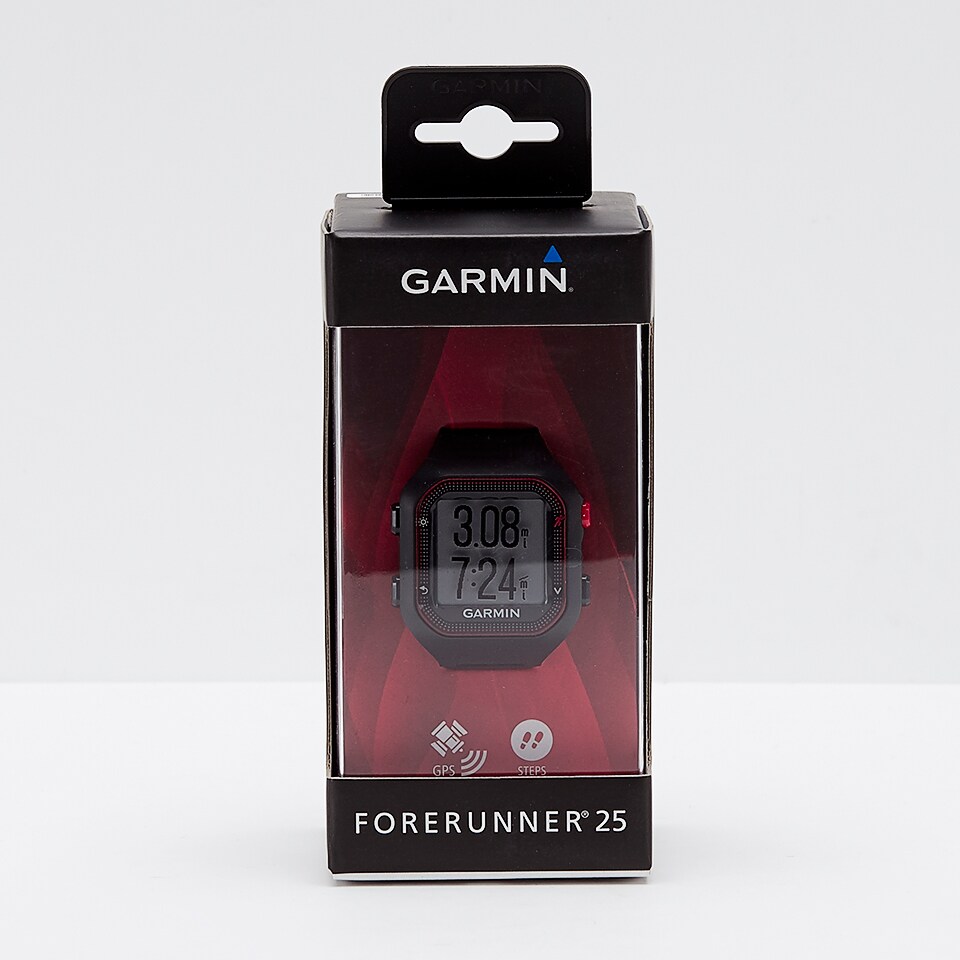 Garmin Forerunner 25
The Garmin Forerunner 25 GPS Running Watch is the perfect fitness device. With built-in activities and smart notifications to help you balance an active lifestyle with a busy work and social life.
Take the next step as a runner with this easy to use GPS watch that lets you track how far, how fast and how long you're running.

Instantly share your runs and tracking progress with friends, family and the world via social media by pairing a compatible device with Garmin Connect™ Mobile.
Why use a Running Watch?
Running with a running watch that tracks your progress offers several benefits to improve your running experience and performance. Firstly, it provides accurate data on essential metrics like distance, pace, and time, allowing you to monitor your progress and set goals for improvement. This data helps you analyse your performance, identify patterns, and track your training intensity. Running watches often include GPS functionality, enabling you to map your routes and explore new areas. Additionally, they can monitor heart rate, providing insights into your exertion levels and helping you train more effectively. Overall, a running watch is a valuable tool for staying motivated, measuring progress, and optimising your training routine.
GPS Technology
GPS technology in running watches provides accurate tracking of routes, distance, and pace. By utilising satellite signals, GPS allows runners to confidently explore new routes, ensuring precise distance measurements without the need for manual calculations. Real-time updates on pace, distance, and mapping features are displayed on the watch's screen, enabling runners to analyse their performance and set goals. GPS-equipped watches offer additional features like pace alerts, virtual coaching, and mapping software, enhancing training experiences. While GPS accuracy can vary, optimising satellite signal reception and allowing sufficient time for signal acquisition can ensure reliable tracking for improved training insights and route exploration.
Features
• GPS
• Smart Notifications
• Garmin Connect
• Step/Calorie Counter
• Heart rate compatibility
Additional Information
Quick Ref:

163066

Man. Ref:

010-01353-10