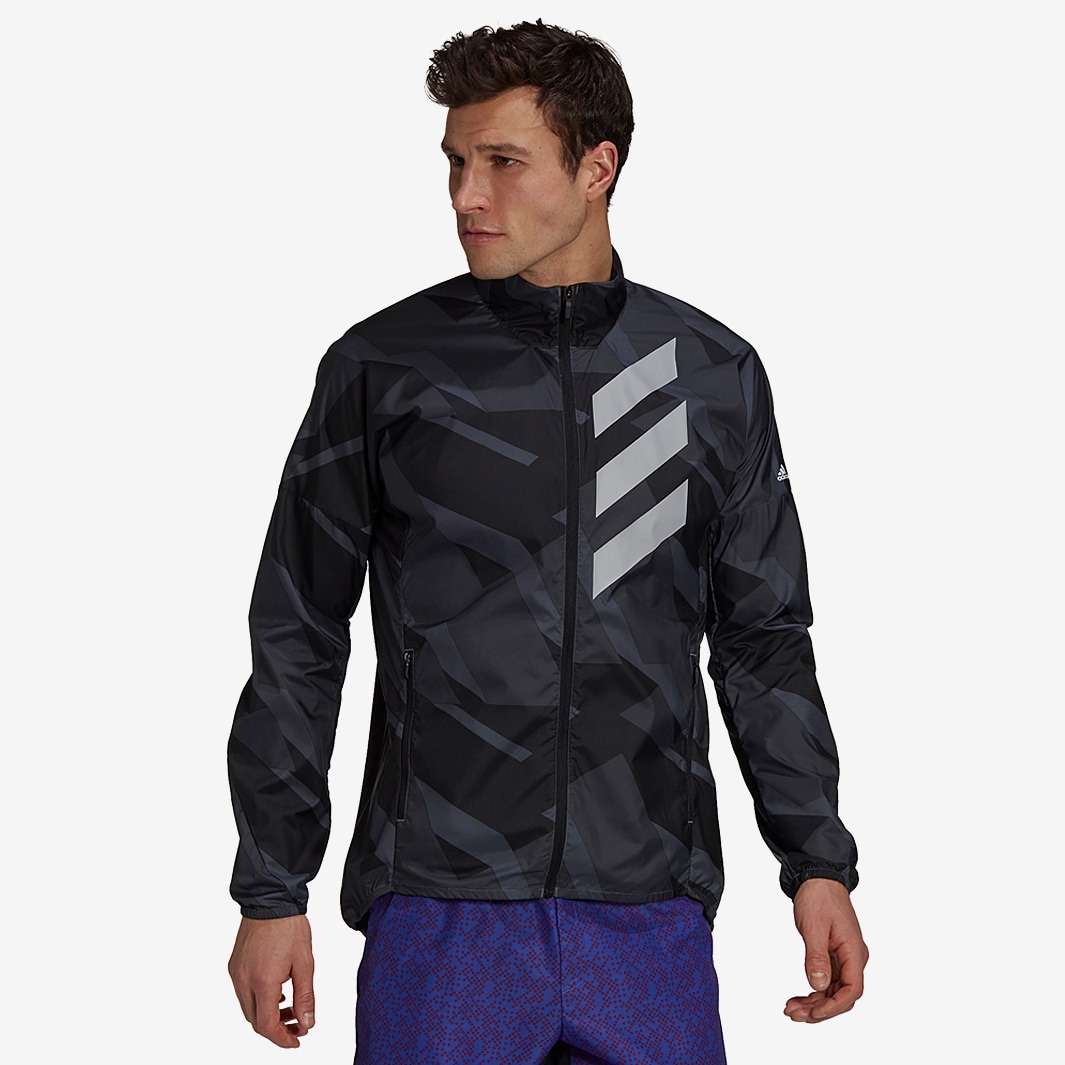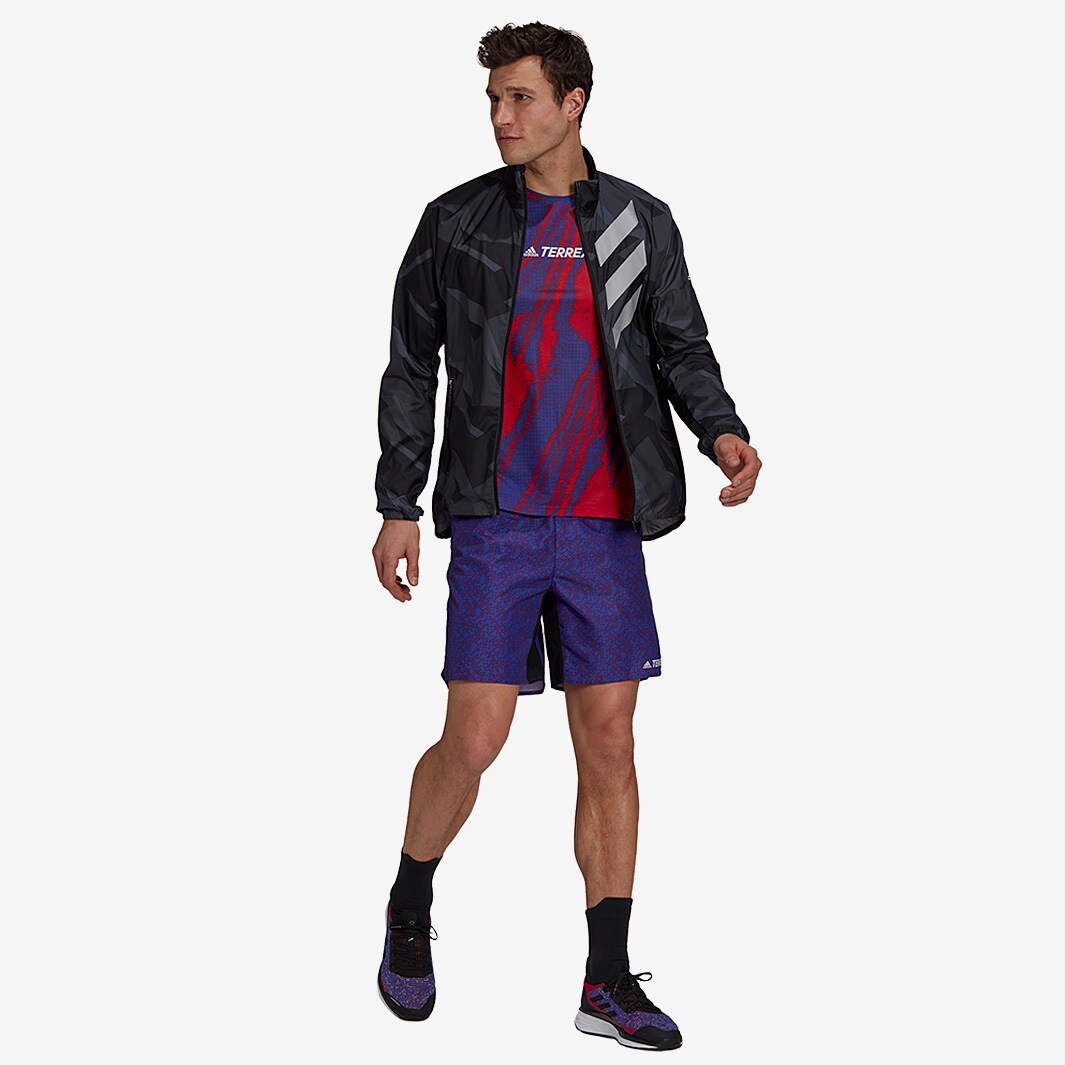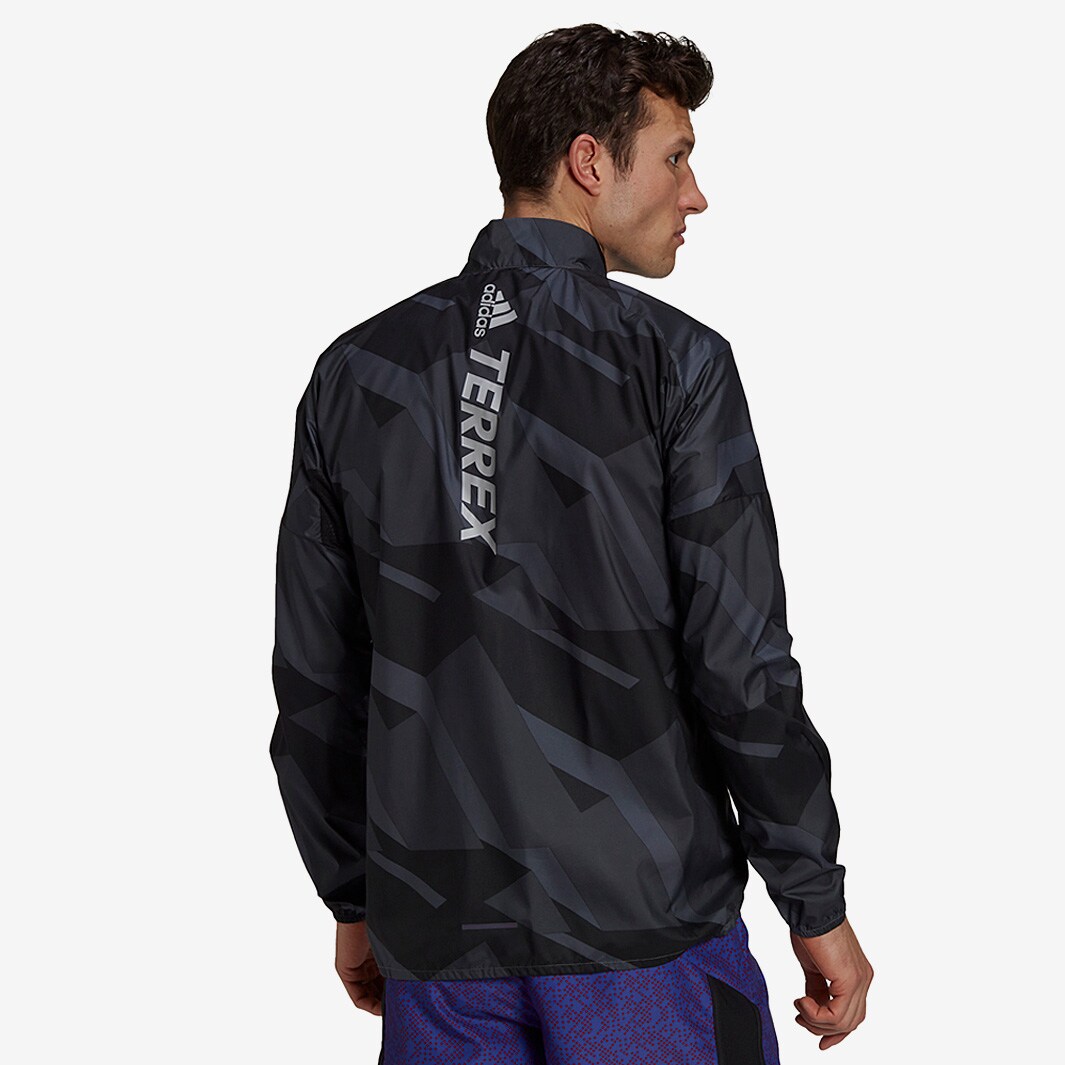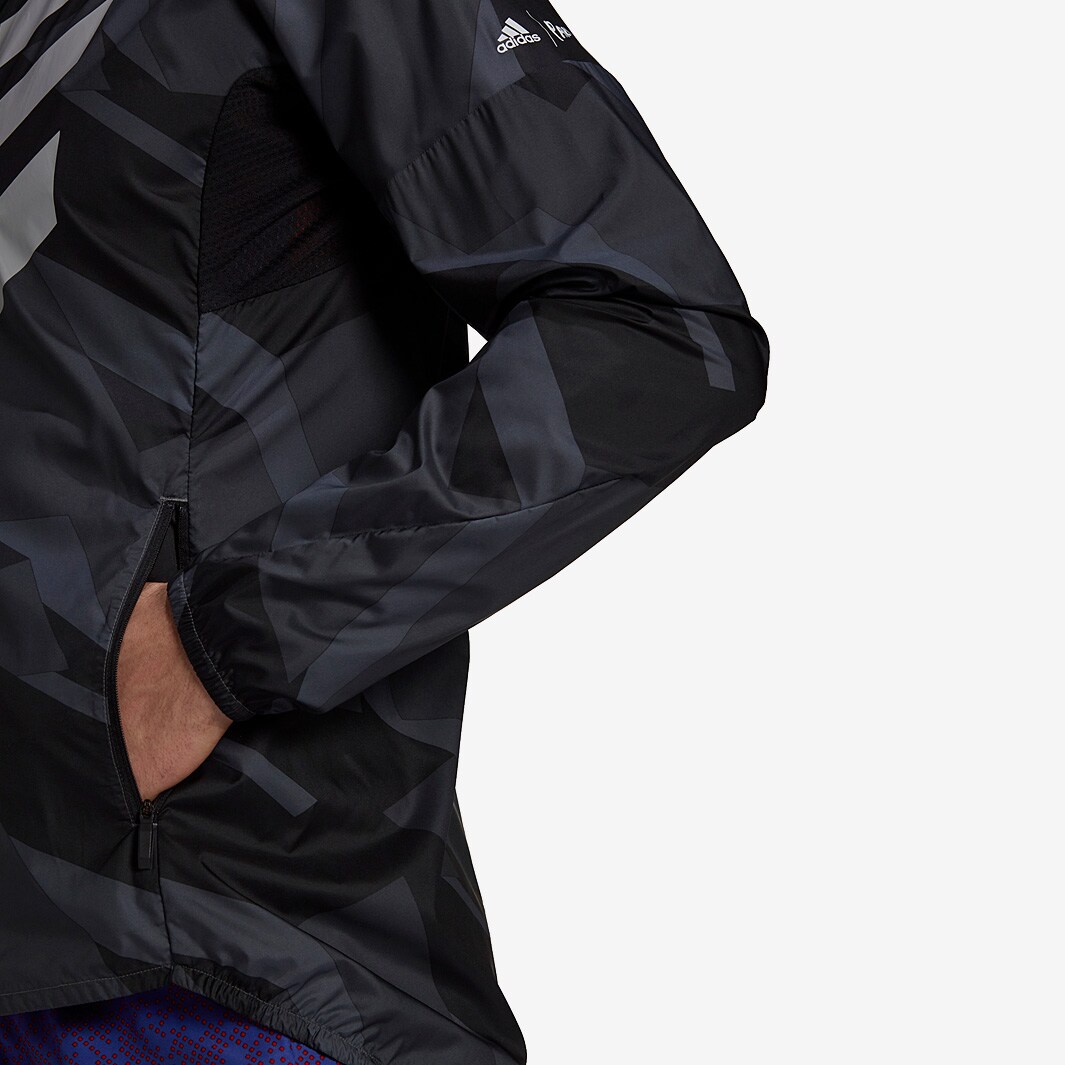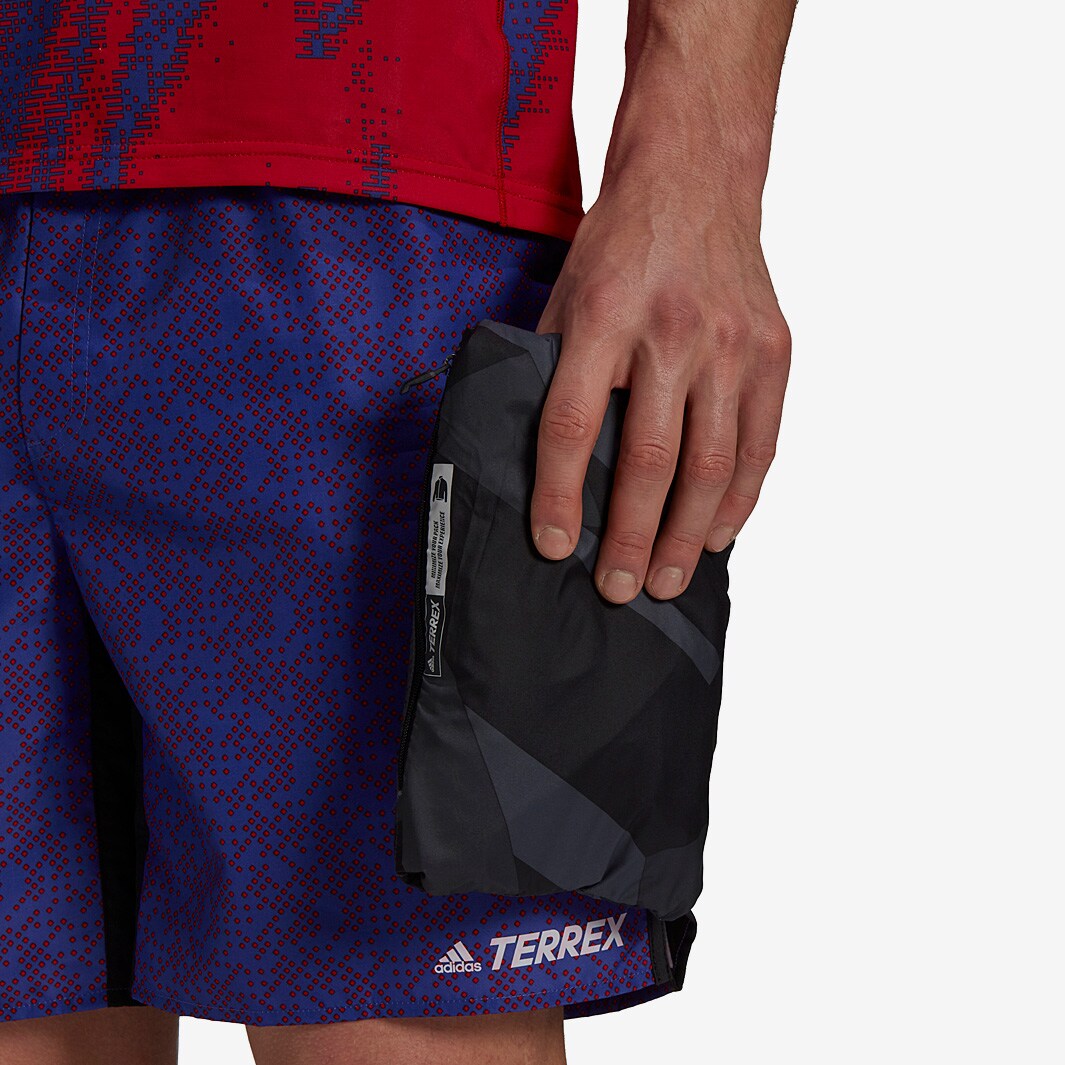 adidas Terrex Parley Agravic TR Wind.RDY Windbreaker Jacket
Keep the chill of a cold wind away with minimum weight in the adidas Terrex Parley Agravic TR Wind.RDY Windbreaker Jacket in Grey Six that packs down for easy carrying.
The adidas Terrex Parley Agravic TR Wind.RDY Windbreaker Jacket is made using Parley Ocean Plastic which is upcycled plastic waste intercepted before it can enter our oceans.

It uses Wind.RDY technology to resist the wind and help to keep you comfortable on windy, damp days.

In a lightweight construction it packs down so that you can take it off when the sun comes out, or carry it with you for when you get to the exposed part of your route.
Lightweight
Designed to be lightweight, offering you comfort and freedom of movement without sacrificing durability. The materials used are specially chosen for their strength-to-weight ratio, meaning the item is robust yet feels featherlight. It won't add unnecessary bulk or weight, allowing you to move easily and unrestricted, whether you're exercising or going about your daily activities. The lightweight design also makes it easier to pack and carry, making it a great choice for travel or outdoor adventures. Ultimately, if you're looking for a clothing item that blends comfort, ease-of-movement, and convenience, this lightweight product is an excellent choice.
Reflective
This product features reflective elements designed to enhance your visibility in low-light conditions. These elements are strategically placed to catch and reflect light, making you noticeable to others when daylight fades or in poorly lit areas. Whether you're running, cycling, or walking, this feature increases your safety by alerting drivers and other road users of your presence. The reflective materials do not affect the comfort or style of the clothing, and they remain effective even after multiple washes. If you often find yourself out after dark or in dim conditions, this reflective clothing item is a smart and safety-conscious choice.
Features
• Packable
• Wind.RDY
• Lightweight
• Parley Ocean Plastic
Additional Information
Quick Ref:

243288

Man. Ref:

GL1198