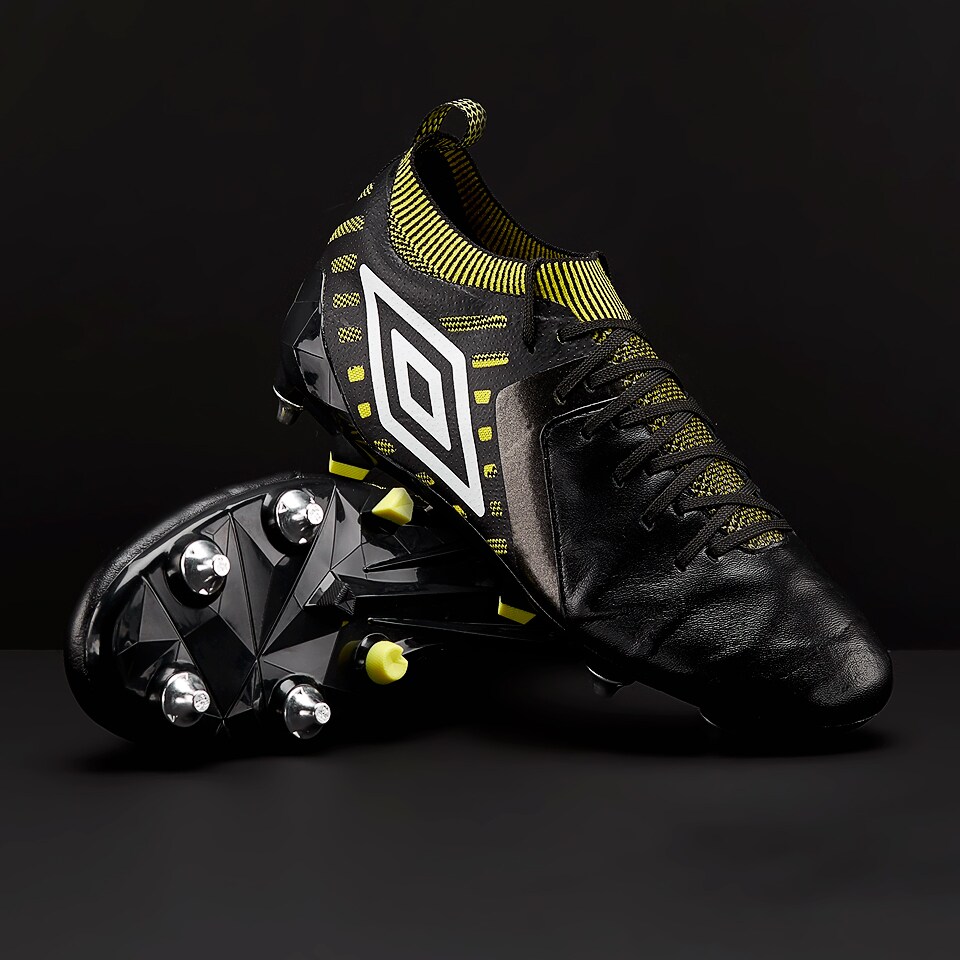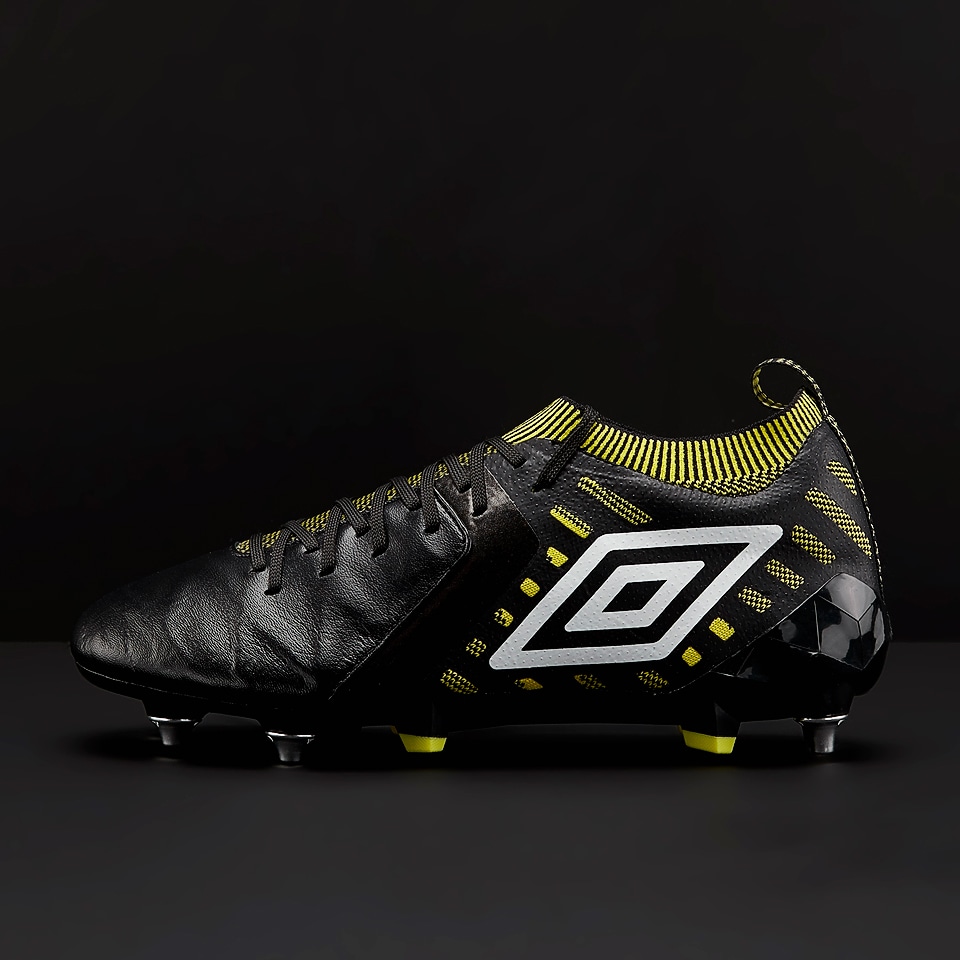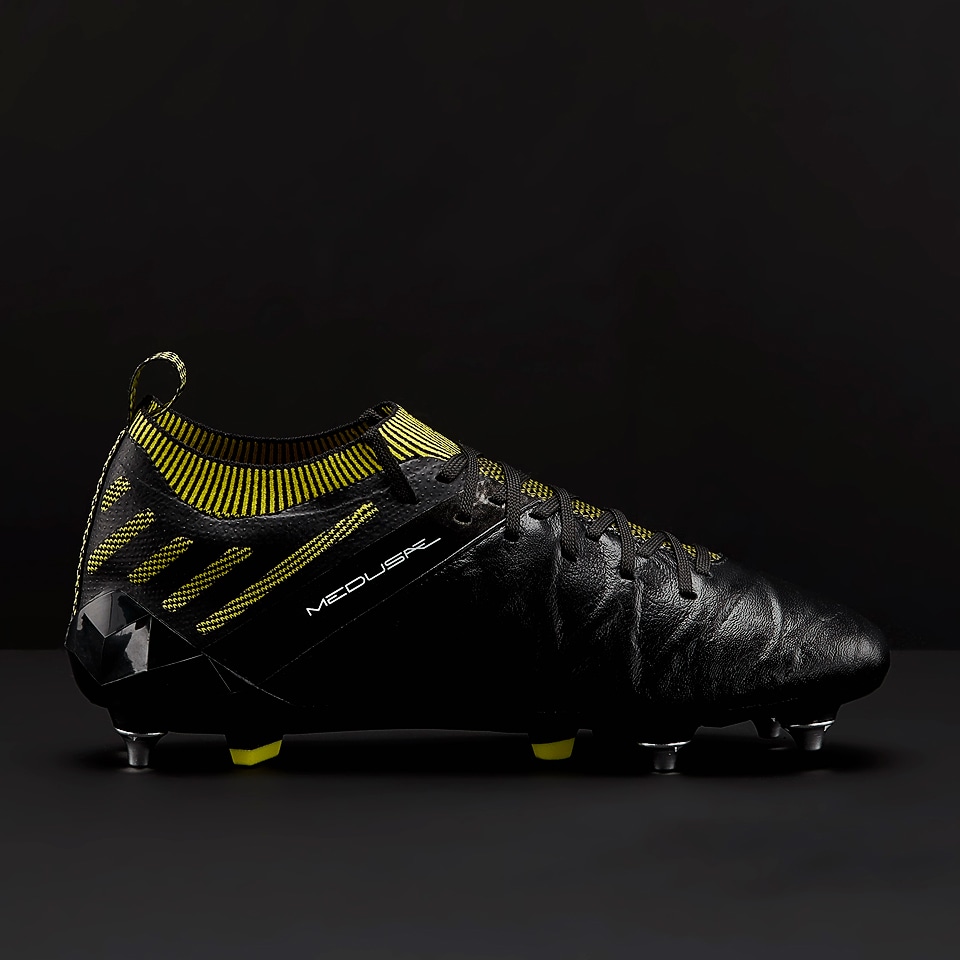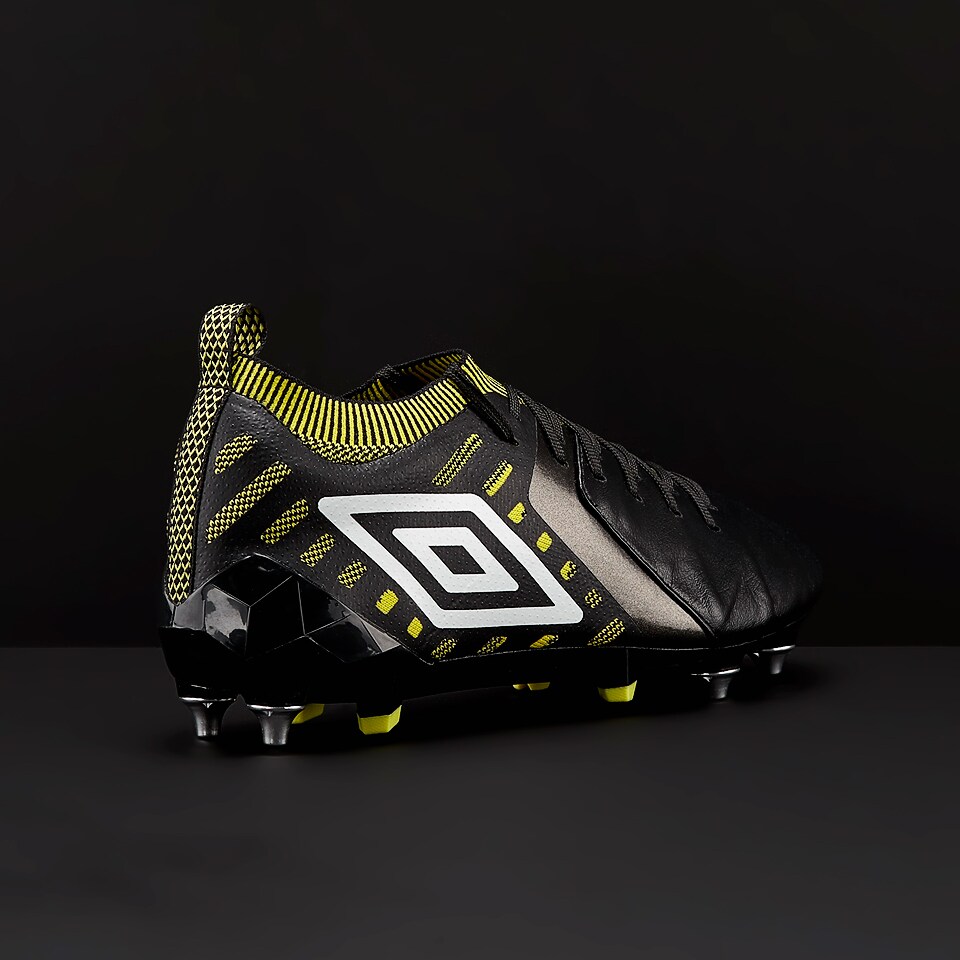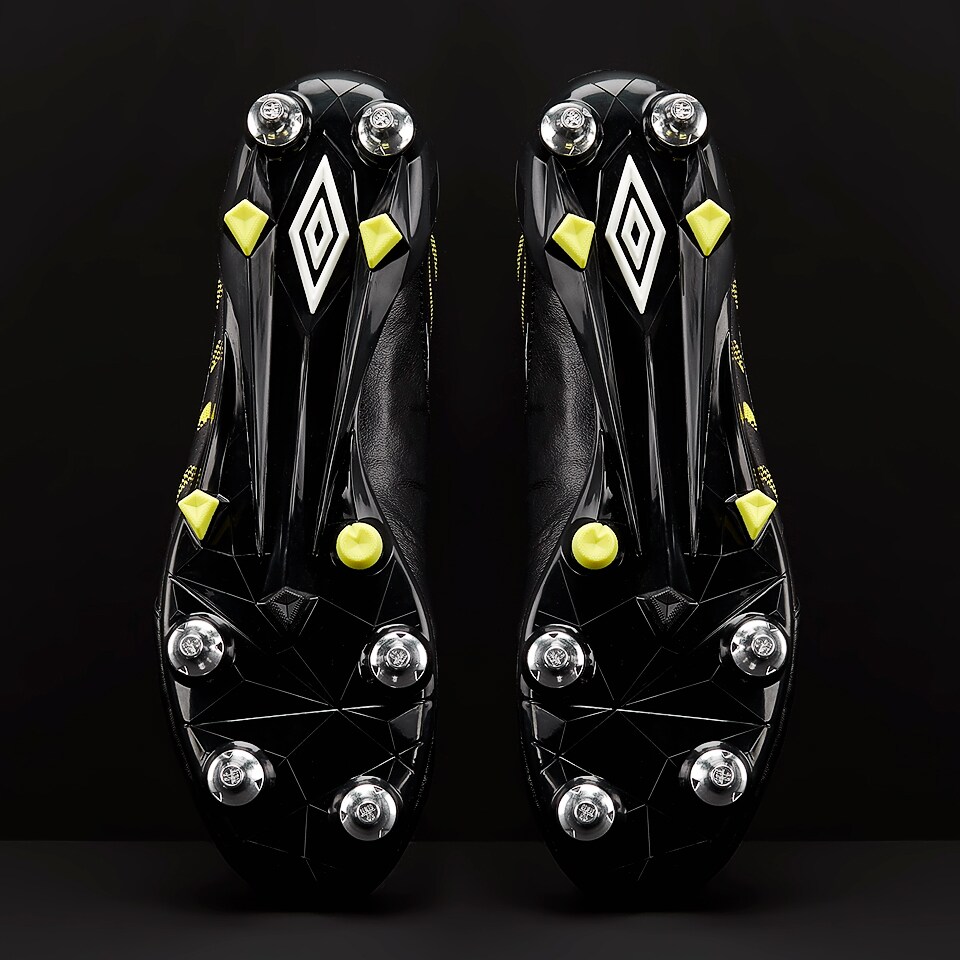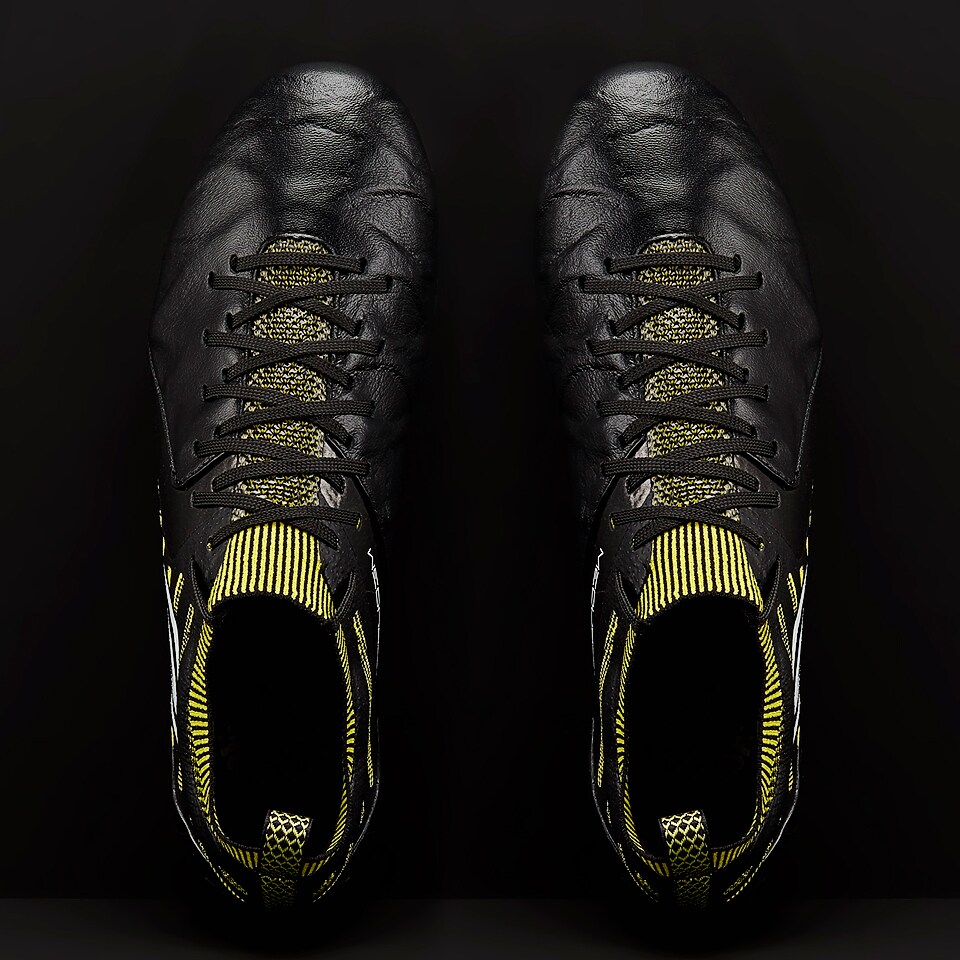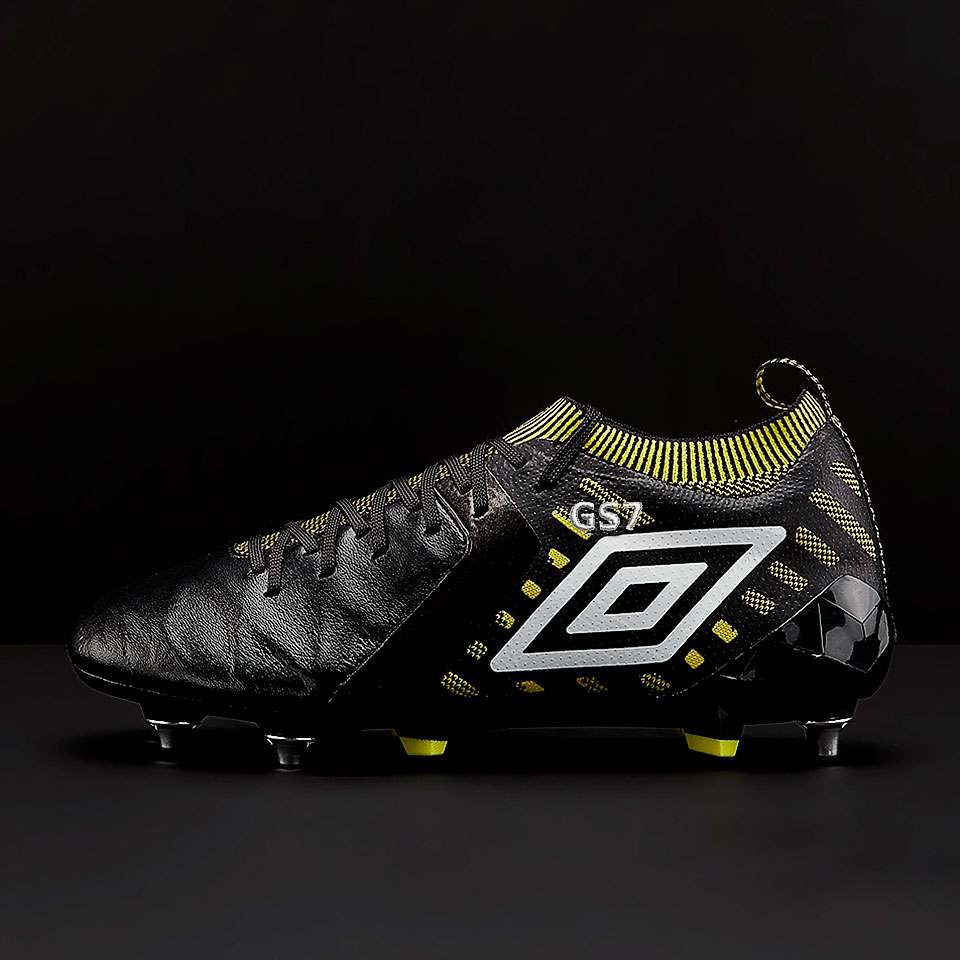 Umbro Medusæ II Elite SG - Black/White/Golden Kiwi
Perfect for use on soft natural surfaces, the Umbro Medusae II Elite SG football boots are designed to enhance your speed and touch.
SPEED AND TOUCH: ALL YOU NEED

The Medusae II Elite represents a move forward from the previous version, with refinements to help players adapt to the fluidity of the modern game demands.

A new responsive knit collar provides a bespoke fit, ensuring the added comfort lasts for the whole match, while the collar and heel are also contoured to deliver stability for the ankle.

Added to the knit construction to provide an improved fit, the boot's TPU cage ensures stability lower down the boot, especially around the toe box. In the midfoot, an additional thicker TPU band features to offer further support and security, locking the foot in place while changing direction.

The Medusae II features a no-sew K-leather vamp, which eliminates the need for stitches and results in flawless touch and accuracy with the feel of a classic leather boot.

Designed to provide grip on soft ground surfaces for rapid changes of speed and direction, the lightweight one-piece Pebax outsole includes a mixture of screw-in, conical and diamond-shaped studs.
Features
Designed for use on soft ground surfaces.
Additional Information
Quick Ref:

171149

Man. Ref:

81309U-FND
Ground Type Guide
Selecting the correct sole plate for the surface you are playing on is crucial, not only for the performance and longevity of your football boots, but also to avoid the risk of injury.
Using an outsole that isn't designed specifically for the surface on which you are playing may cause premature wear and/or damage that will not be deemed as a fault of manufacture and will prevent the retailer accepting them for a refund or exchange.
---
Soft Ground
Soft Ground is used to describe natural grass surfaces that are wet and muddy and require the most aggressive traction. Boots made for soft ground (SG) have removable, replaceable screw-in studs and typically come in a six-stud configuration (4 at the forefoot, 2 slightly longer at the heel).