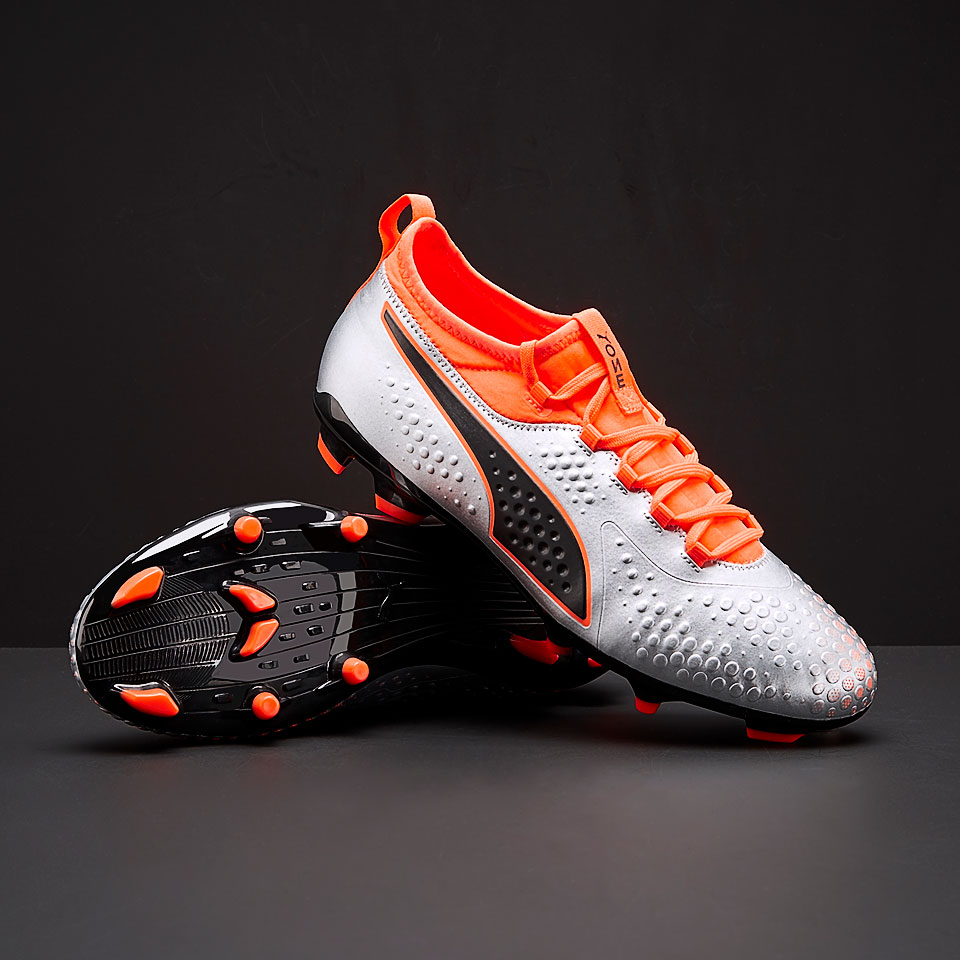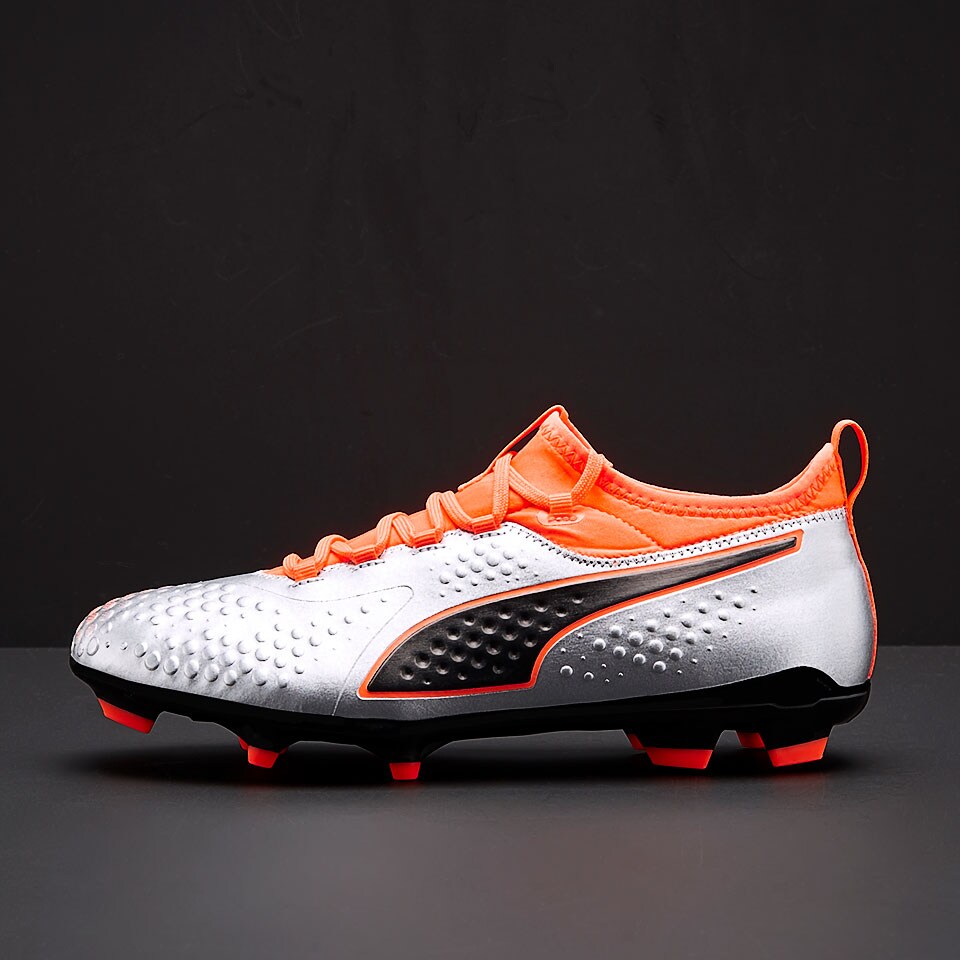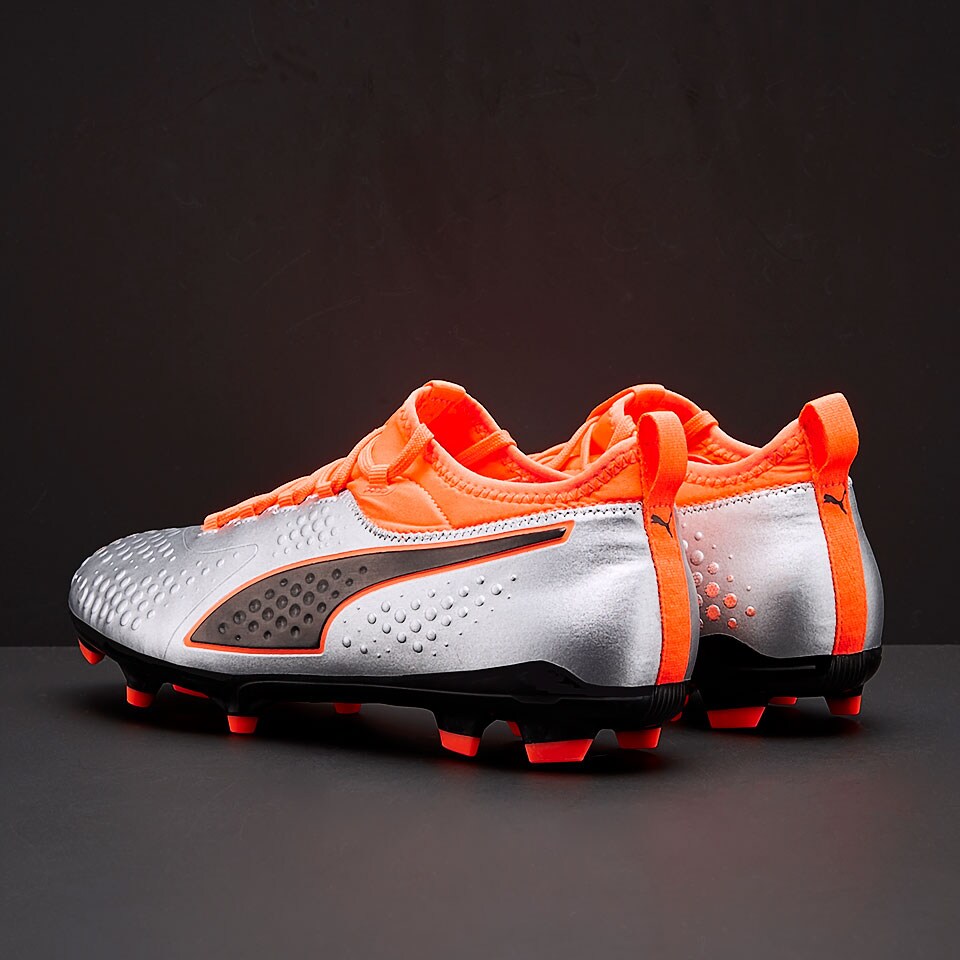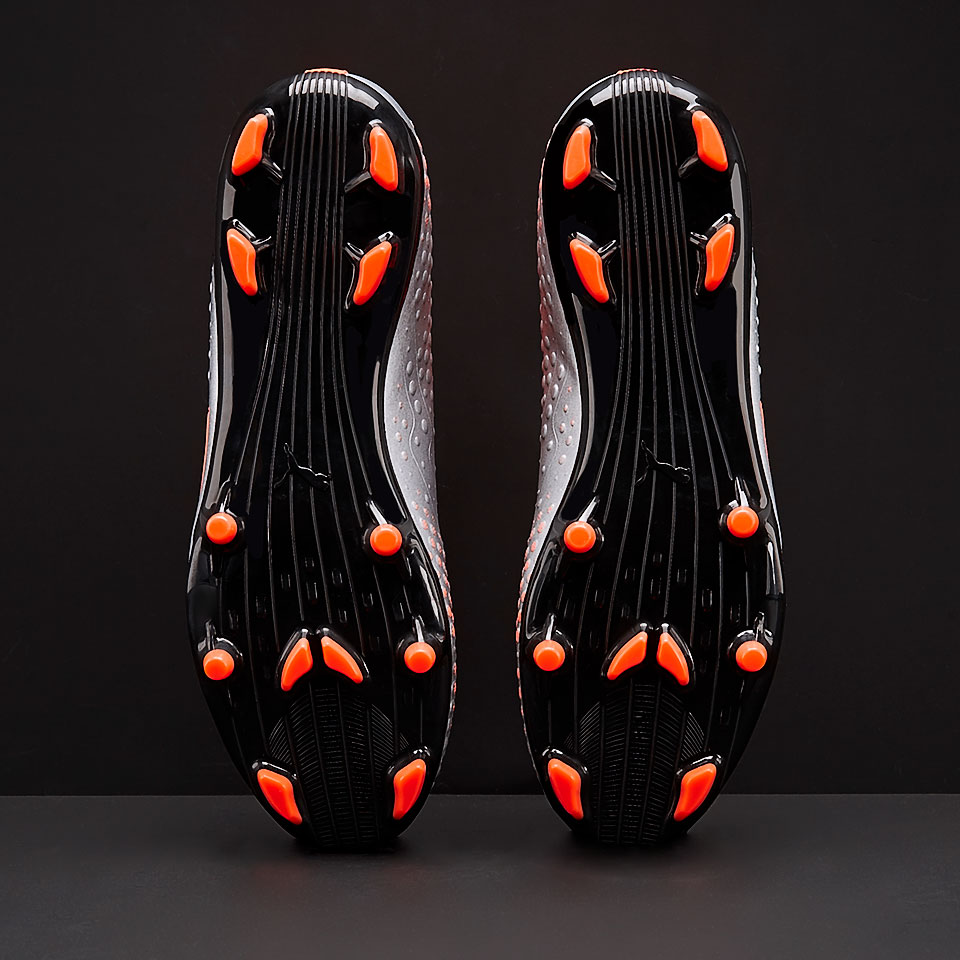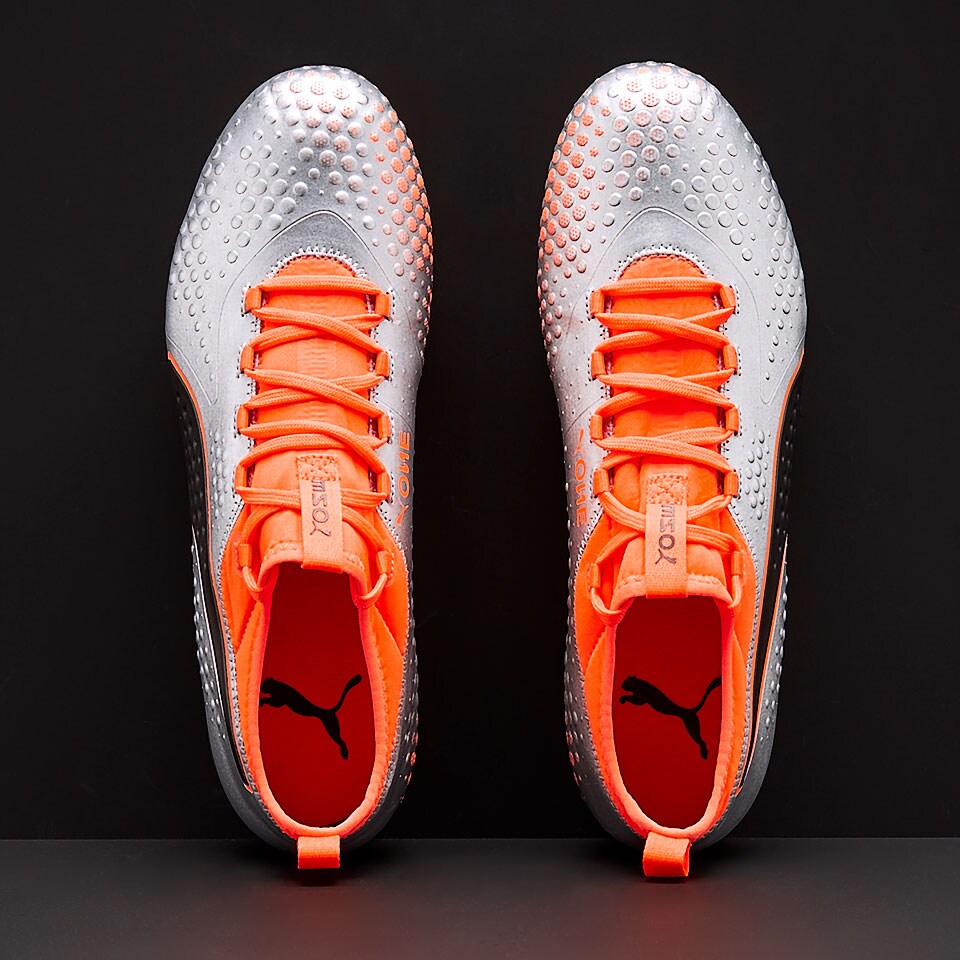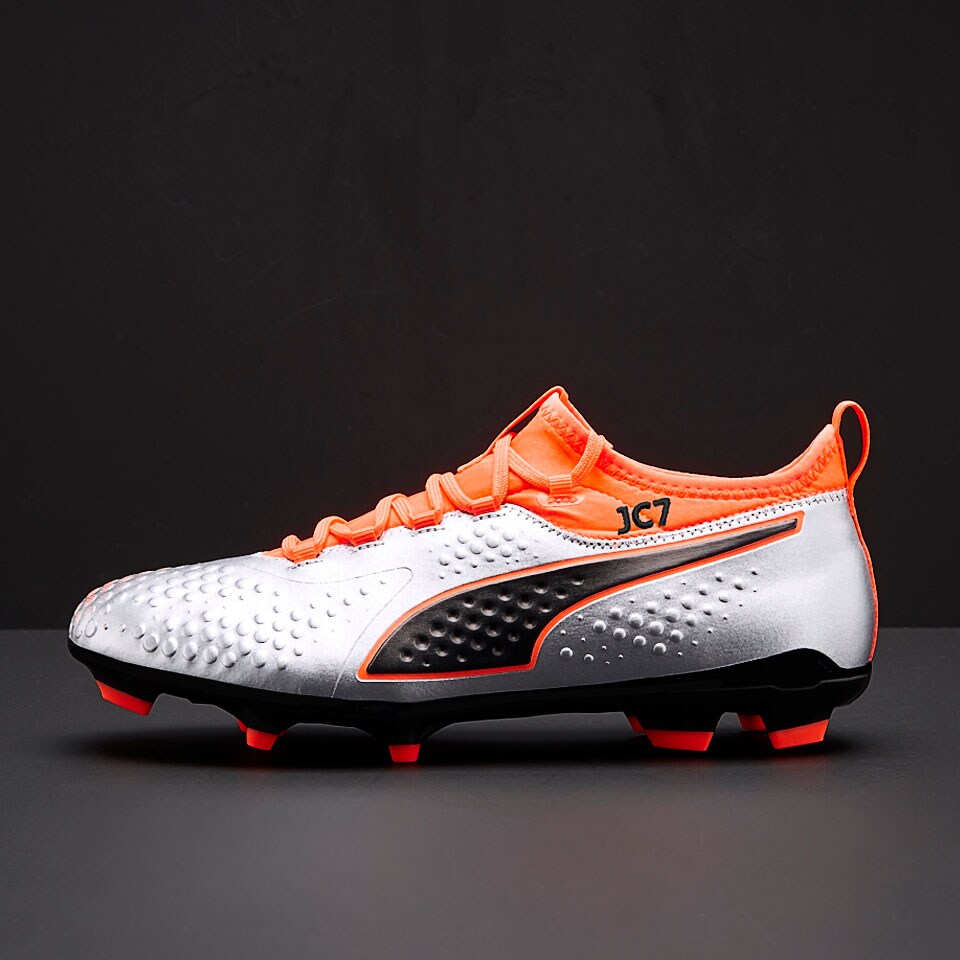 Puma One 3 Syn FG - Puma Silver/Shocking Orange/Puma Black
Suitable for use on firm natural grass surfaces, the Puma One 3 Syn FG football boots are ready to give players the confidence they need to play at their best.
Suitable for use on firm natural grass surfaces, the Puma One 3 Syn FG is engineered for fit on the foot, fast on the pitch, and feel on the ball.
FIT: The spandex sock creates a supportive and snug fit around the ankle.
FAST: Reactive outsole with a stud configuration that's designed to support speed on firm natural grass surfaces.
FEEL: Soft, synthetic vamp provides a superior touch and feel on the ball.
Features
Designed for use on firm ground surfaces.
Additional Information
Quick Ref:

183297

Man. Ref:

10472601
Ground Type Guide
Selecting the correct sole plate for the surface you are playing on is crucial, not only for the performance and longevity of your football boots, but also to avoid the risk of injury.
Using an outsole that isn't designed specifically for the surface on which you are playing may cause premature wear and/or damage that will not be deemed as a fault of manufacture and will prevent the retailer accepting them for a refund or exchange.
---
Firm Ground
Boots with Firm Ground soleplates are only to be used on natural short-grass surfaces that is firm underfoot but may be slightly wet.
Designed specifically for this playing surface, they offer acceleration, comfort and enhanced traction, dispersing stud pressure evenly across the foot.
FG soleplates are fixed (not removable) and are used worldwide; wetter countries tend to use them spring to autumn.
FG boots are not to be used on artificial ground (AG) surfaces as the construction is not designed for the extra friction.
FG boots used on AG surfaces will invalidate the manufacturer's warranty.