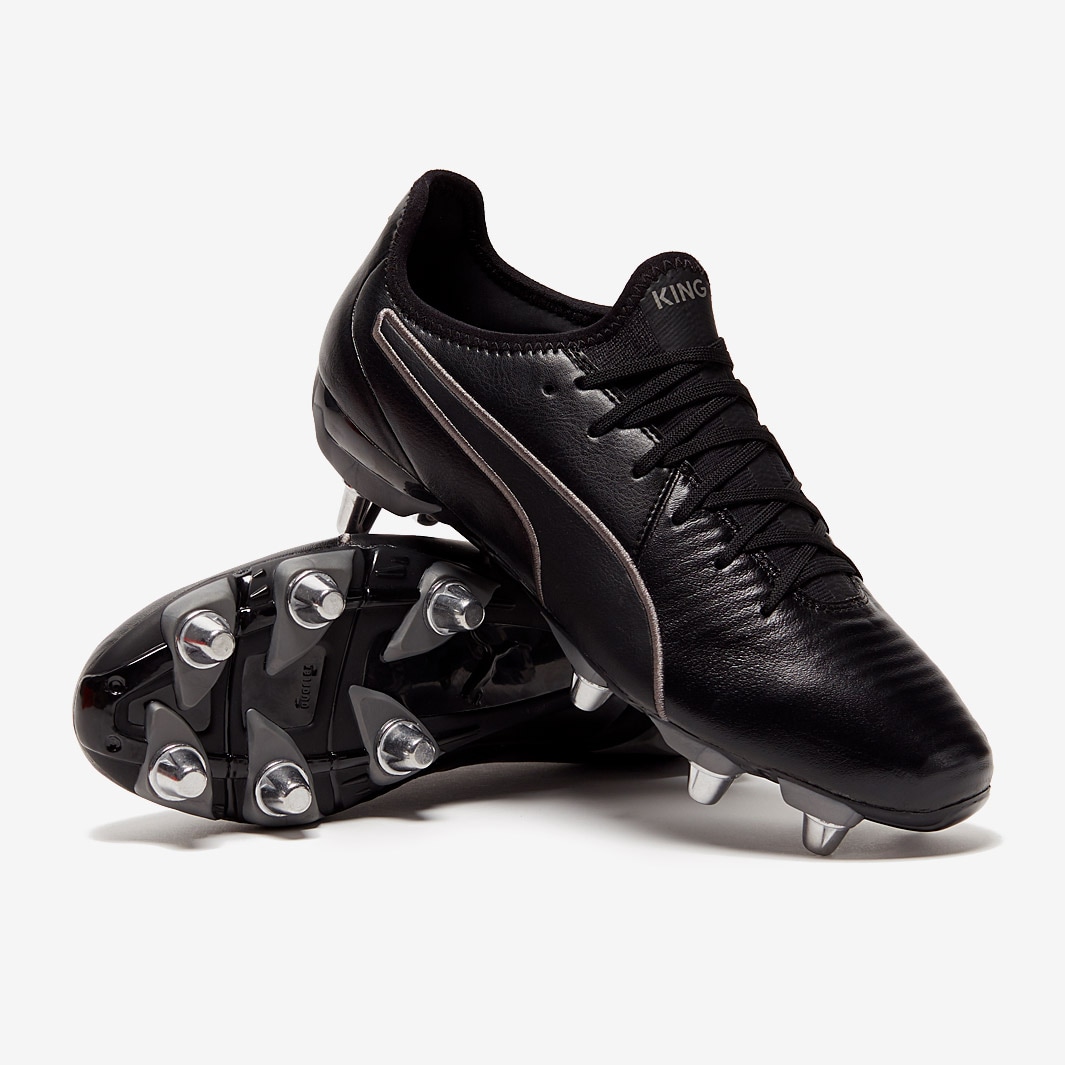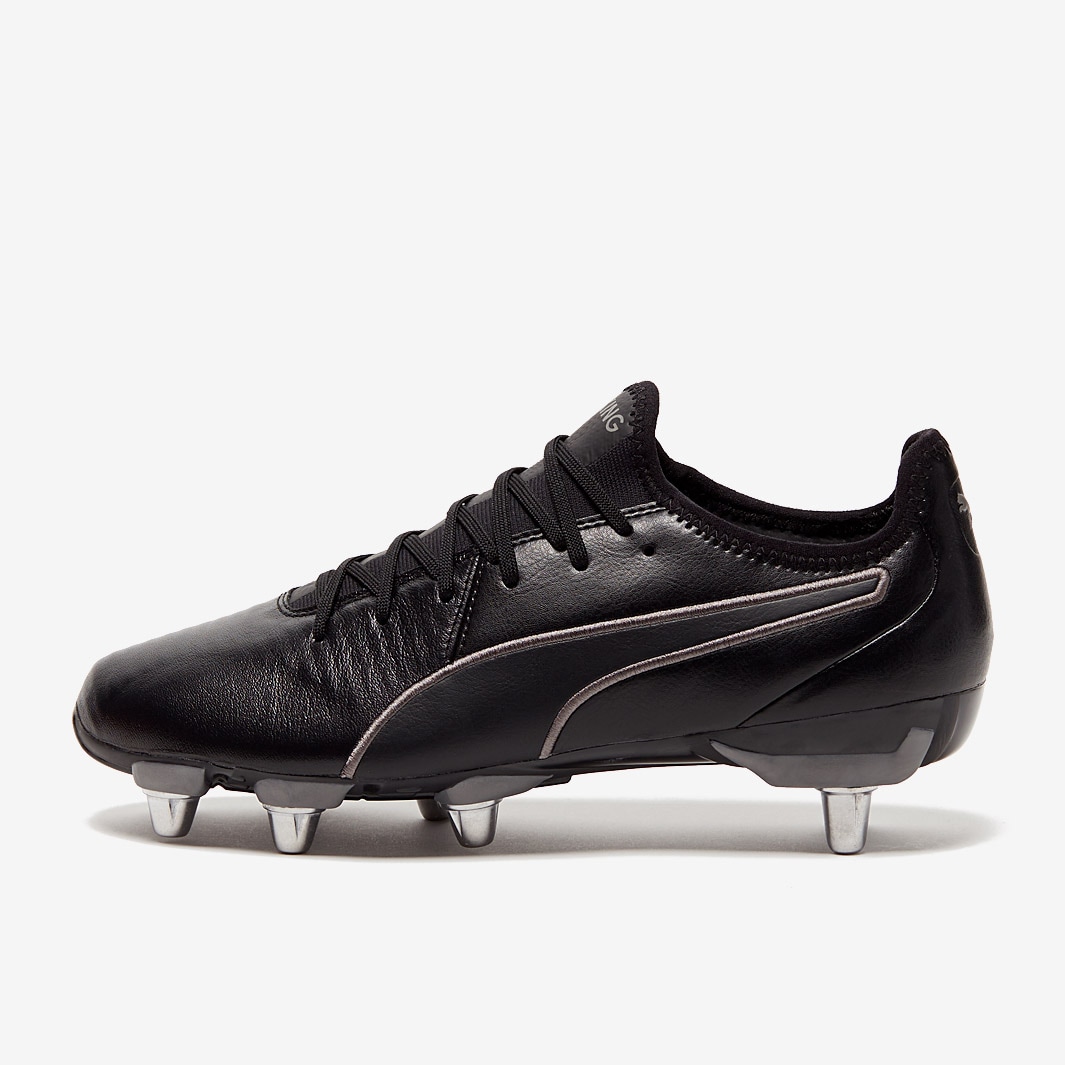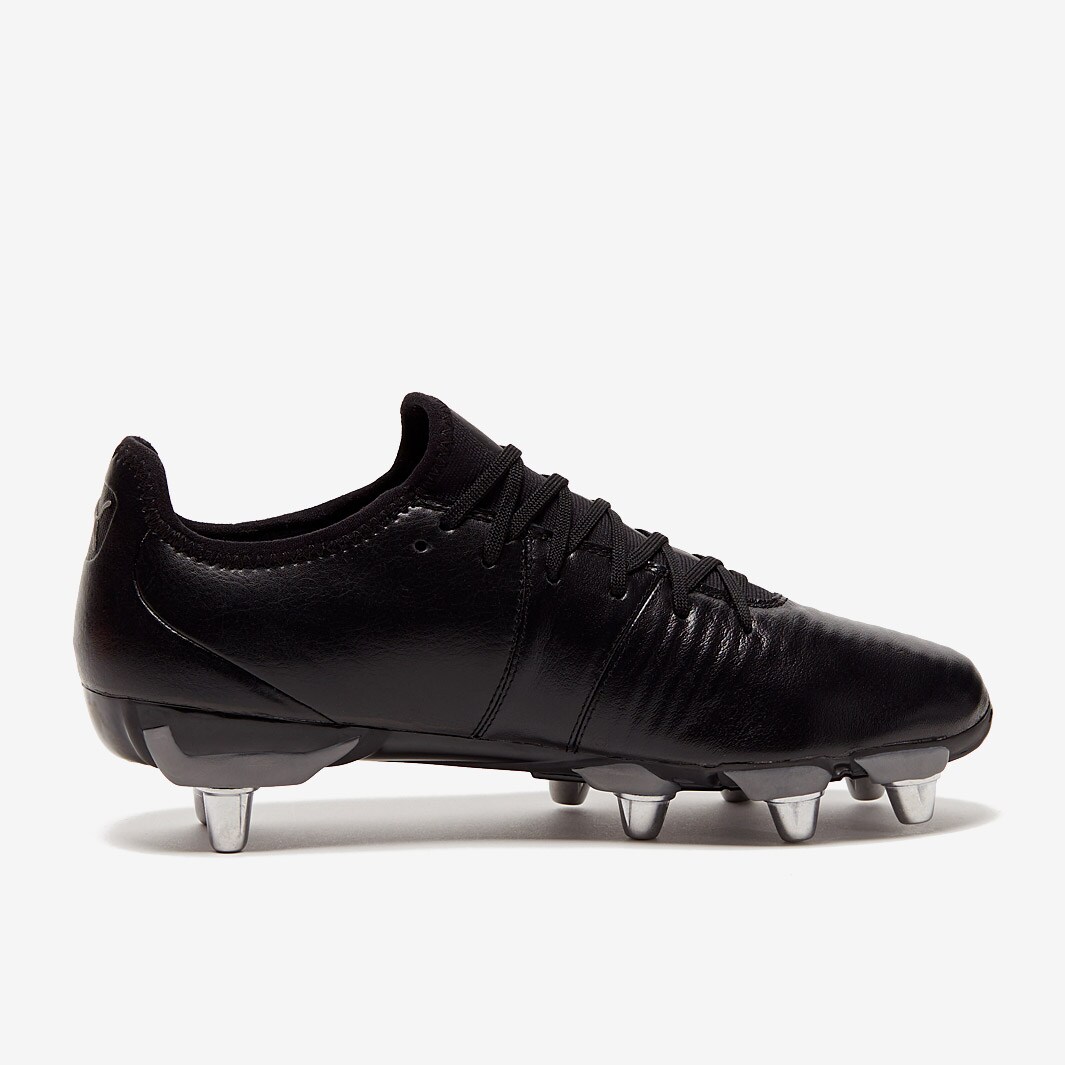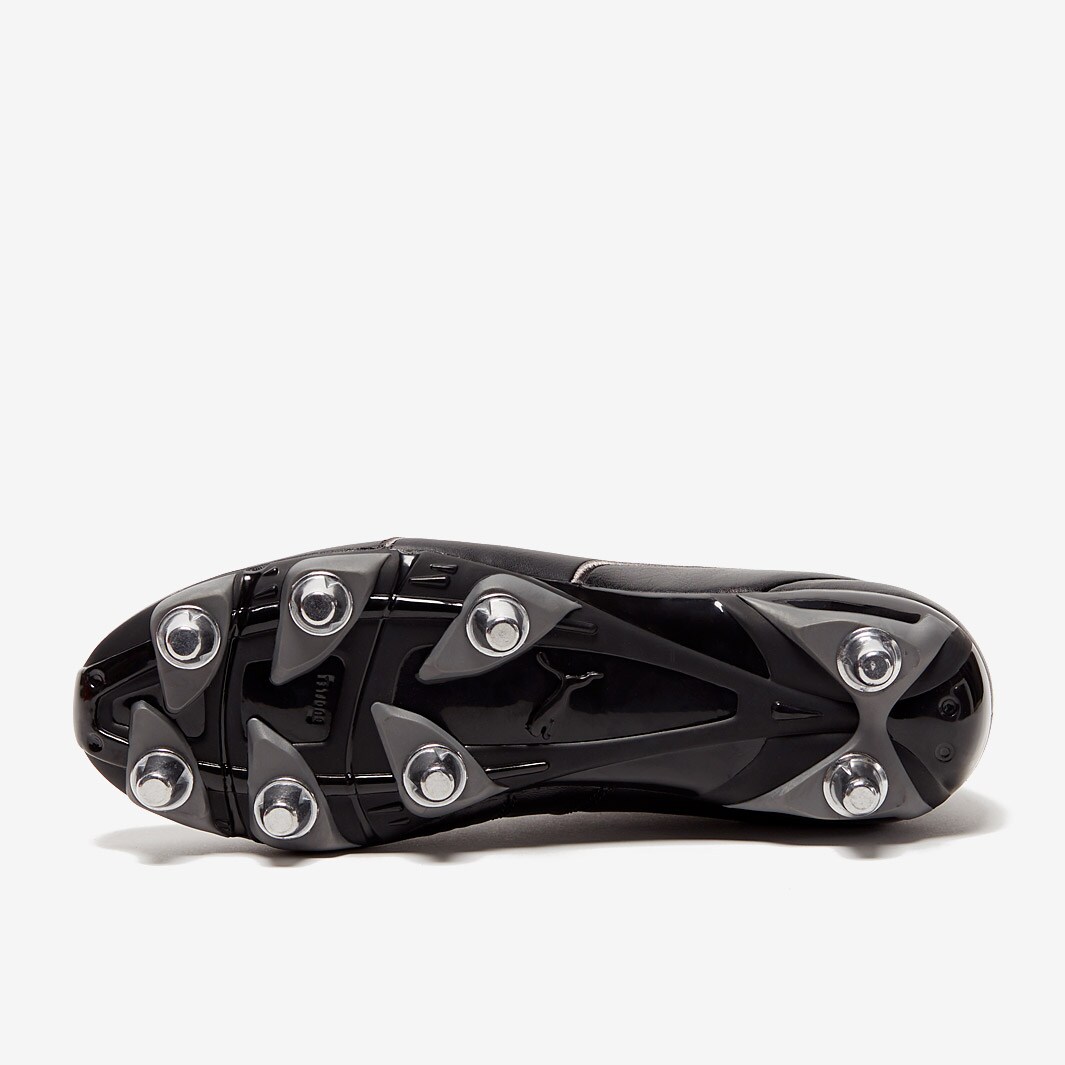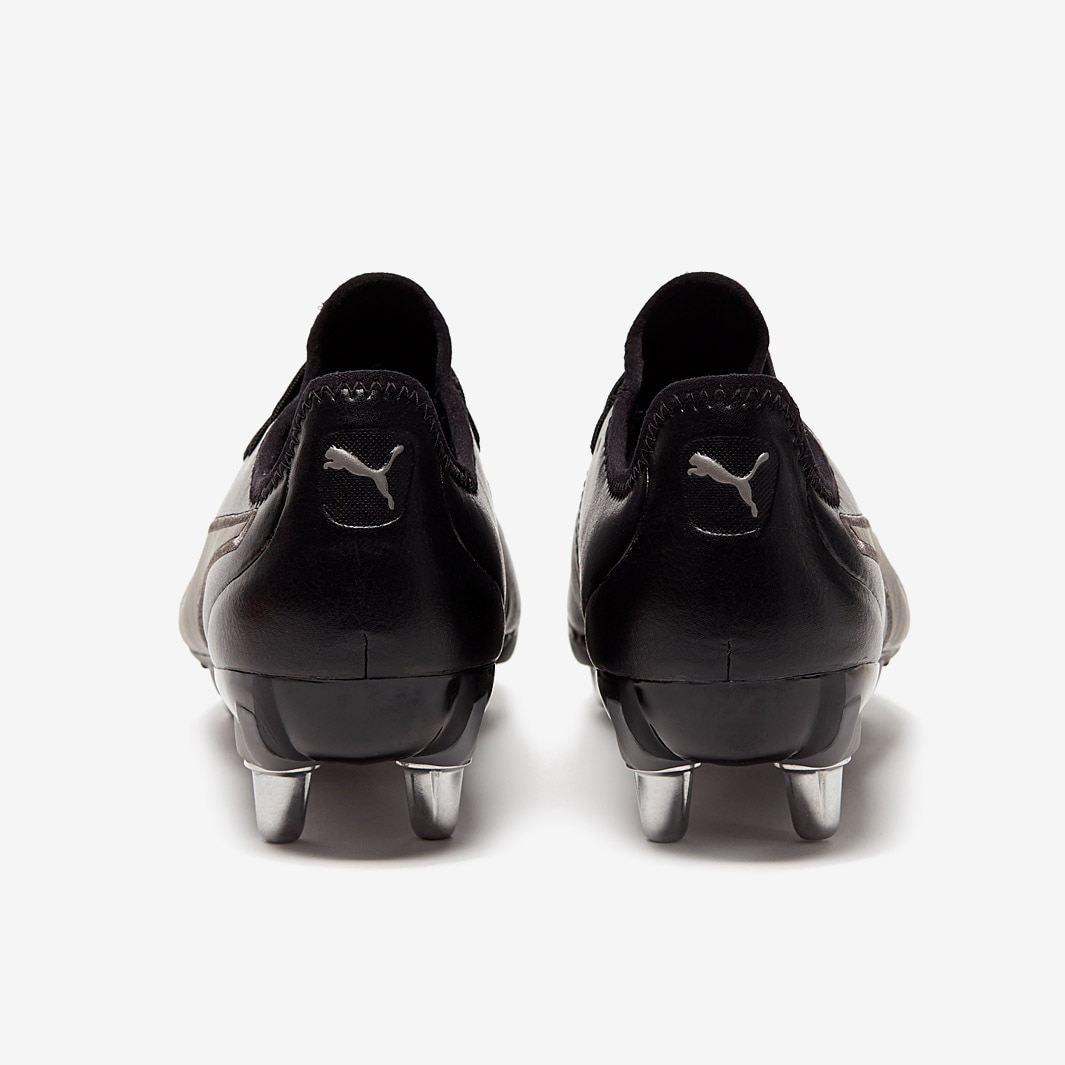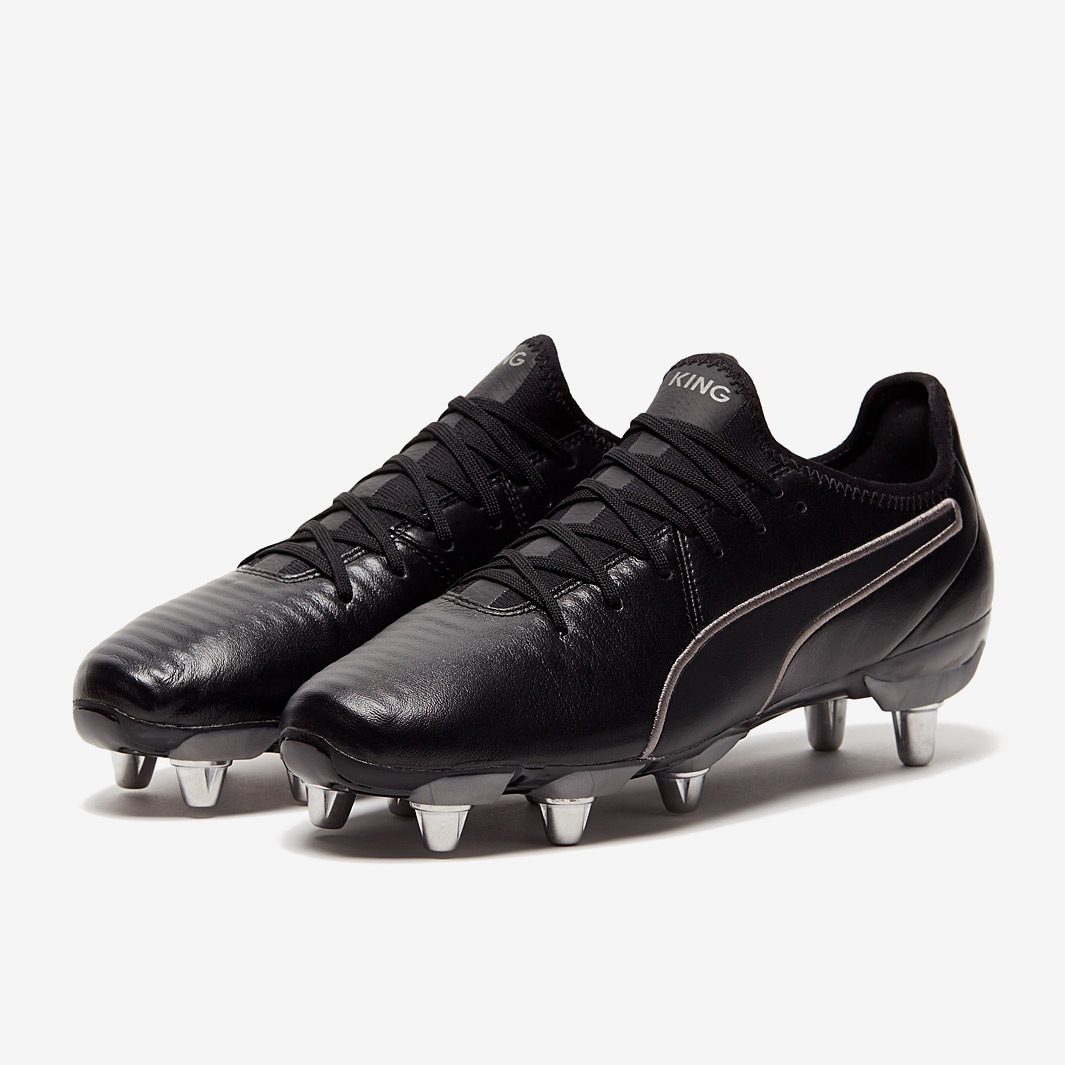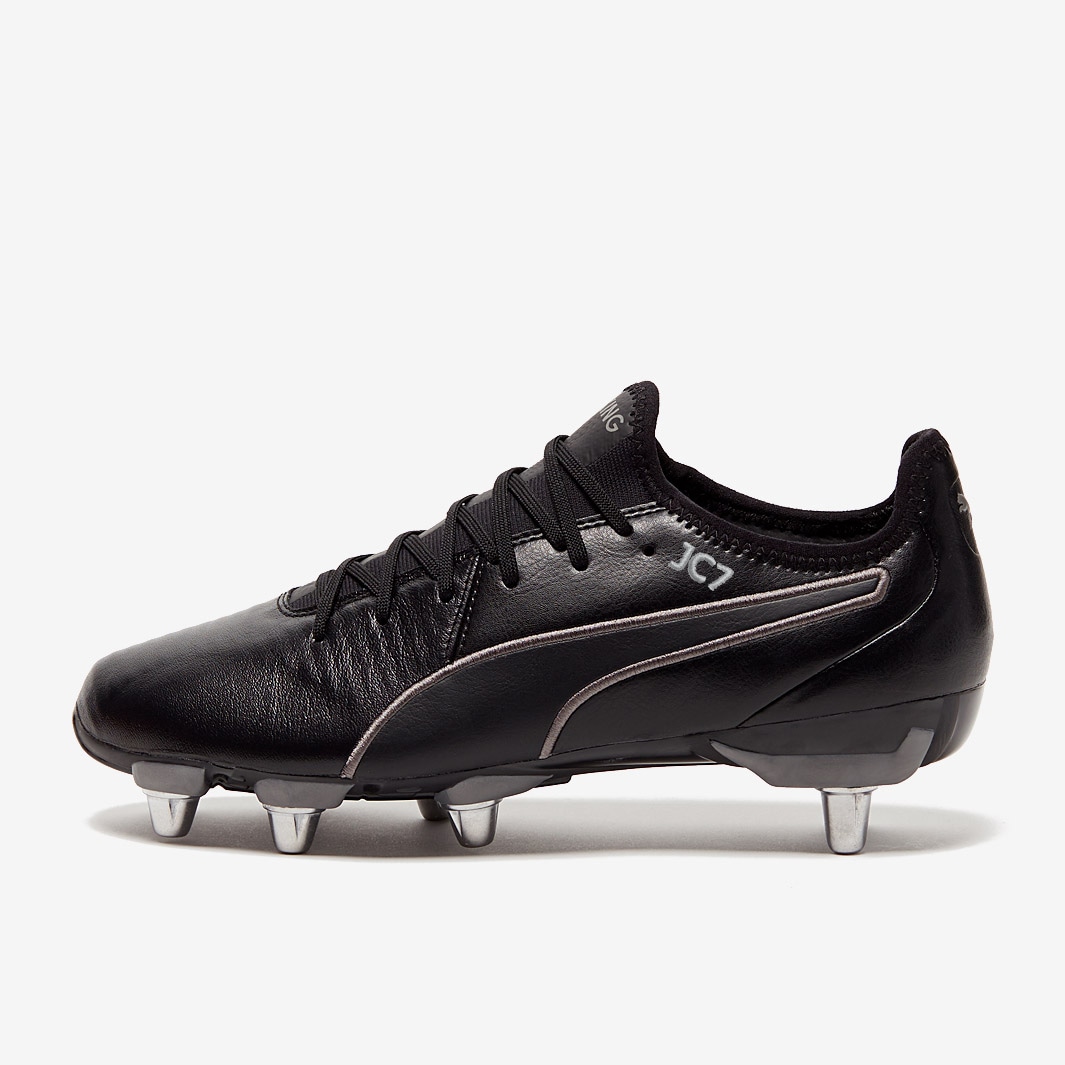 Puma King Pro Rugby H8 SG - Black/ Aged Silver
Welcome in the dawn of a new classic with the PUMA King Pro Rugby H8 rugby boots which have a k-leather upper for sublime fit and precision on soft, natural ground.
The PUMA King Pro Rugby H8 rugby boot in black delivers a fresh update to a classic that adorned the feet of some of sports all-time greats.
The new version is considerably lighter than its predecessor but stays true to its heritage with a Kangaroo-leather upper for a premium feel on the foot.
A modern slip-on construction delivers a comfy fit that seamlessly links the ankle to the shin and the 8 studded outsole offers great grip on soft, natural ground.
Features
• Soft ground rugby boot
• K-leather upper
• Lightweight rubber outsole
• Slip-on construction
• 8 stud configuration
Additional Information
Quick Ref:

203243

Man. Ref:

105628-01
Ground Type Guide
Selecting the correct sole plate for the surface you are playing on is crucial, not only for the performance and longevity of your football boots, but also to avoid the risk of injury.
Using an outsole that isn't designed specifically for the surface on which you are playing may cause premature wear and/or damage that will not be deemed as a fault of manufacture and will prevent the retailer accepting them for a refund or exchange.
---
Soft Ground
Soft Ground is used to describe natural grass surfaces that are wet and muddy and require the most aggressive traction. Boots made for soft ground (SG) have removable, replaceable screw-in studs and typically come in a six-stud configuration (4 at the forefoot, 2 slightly longer at the heel).