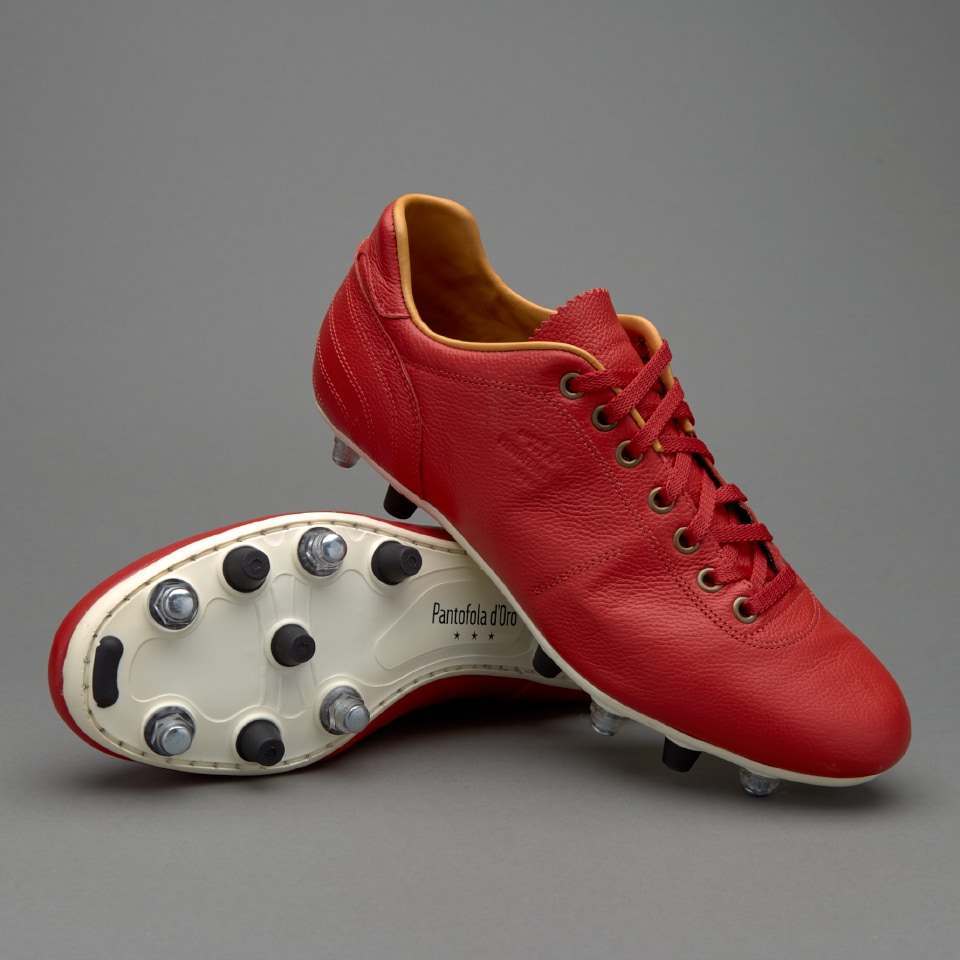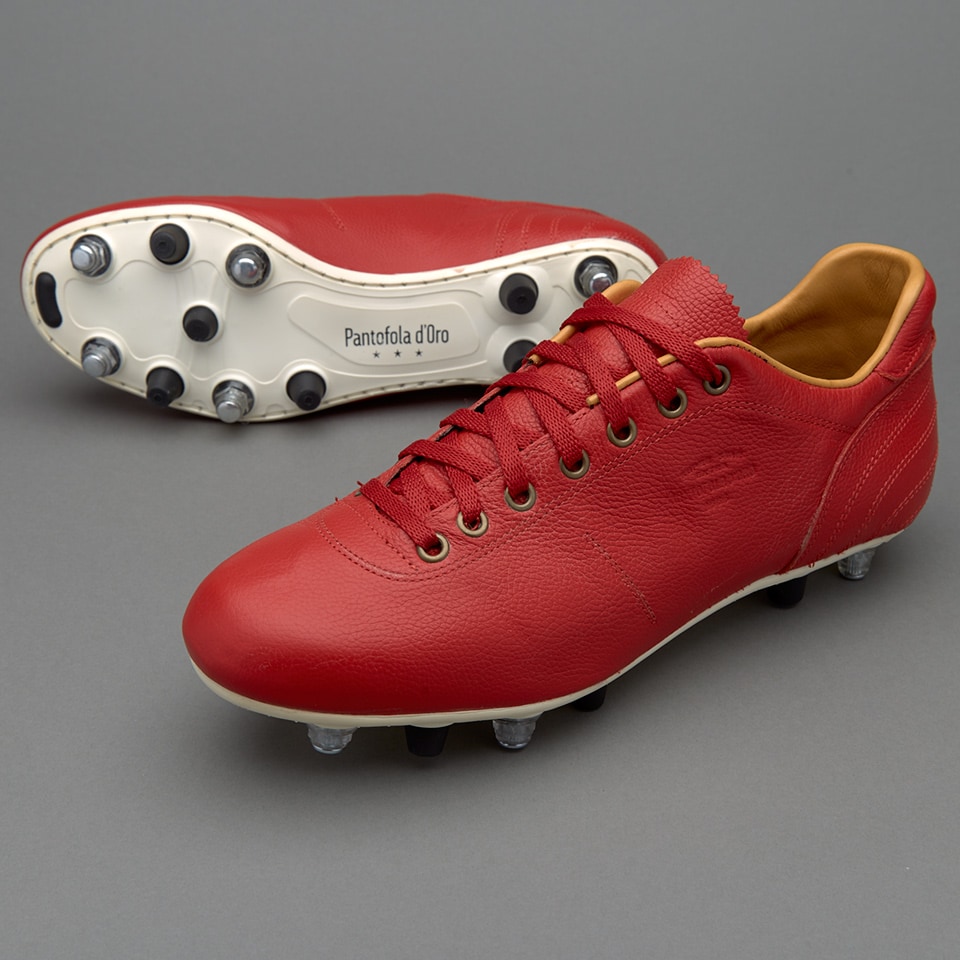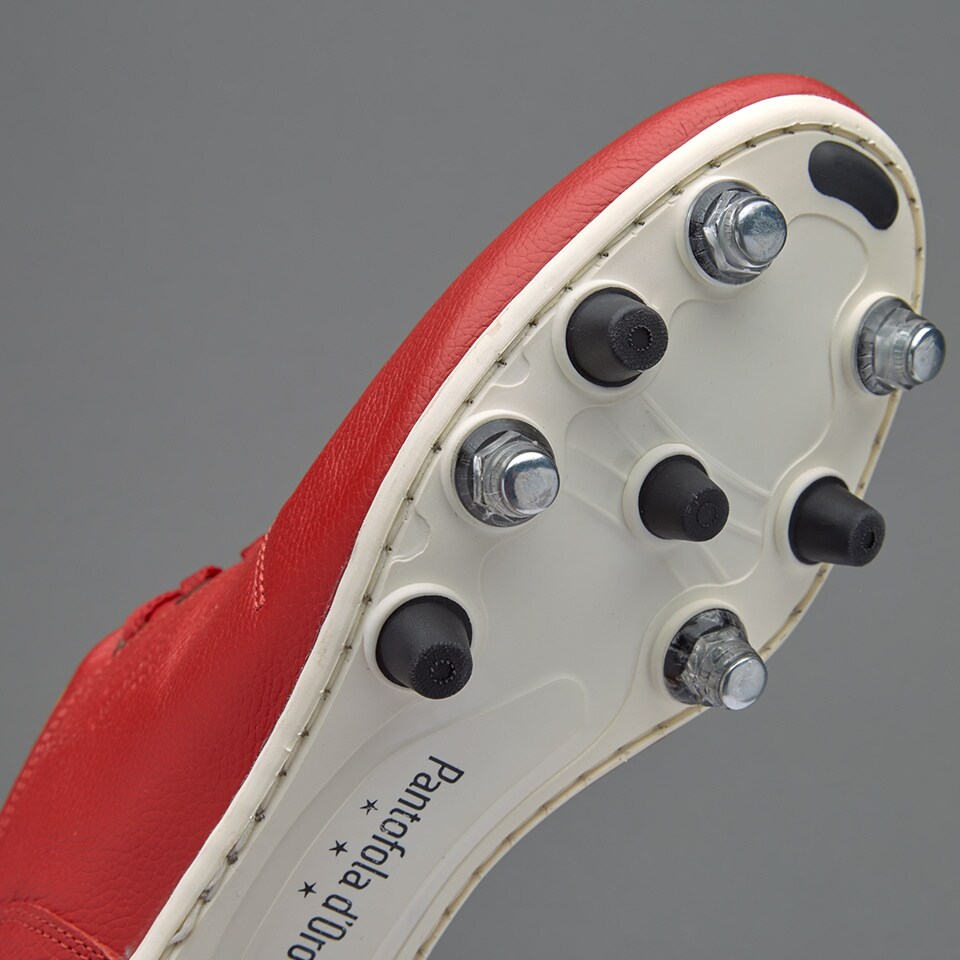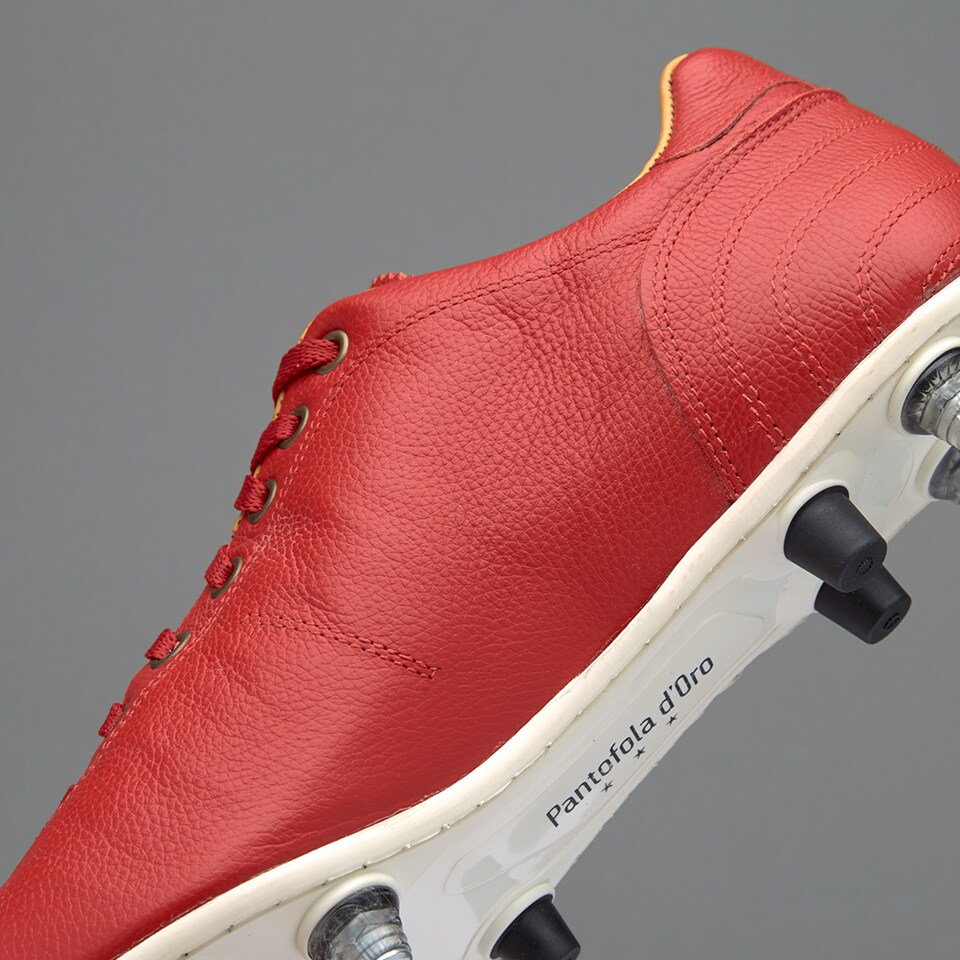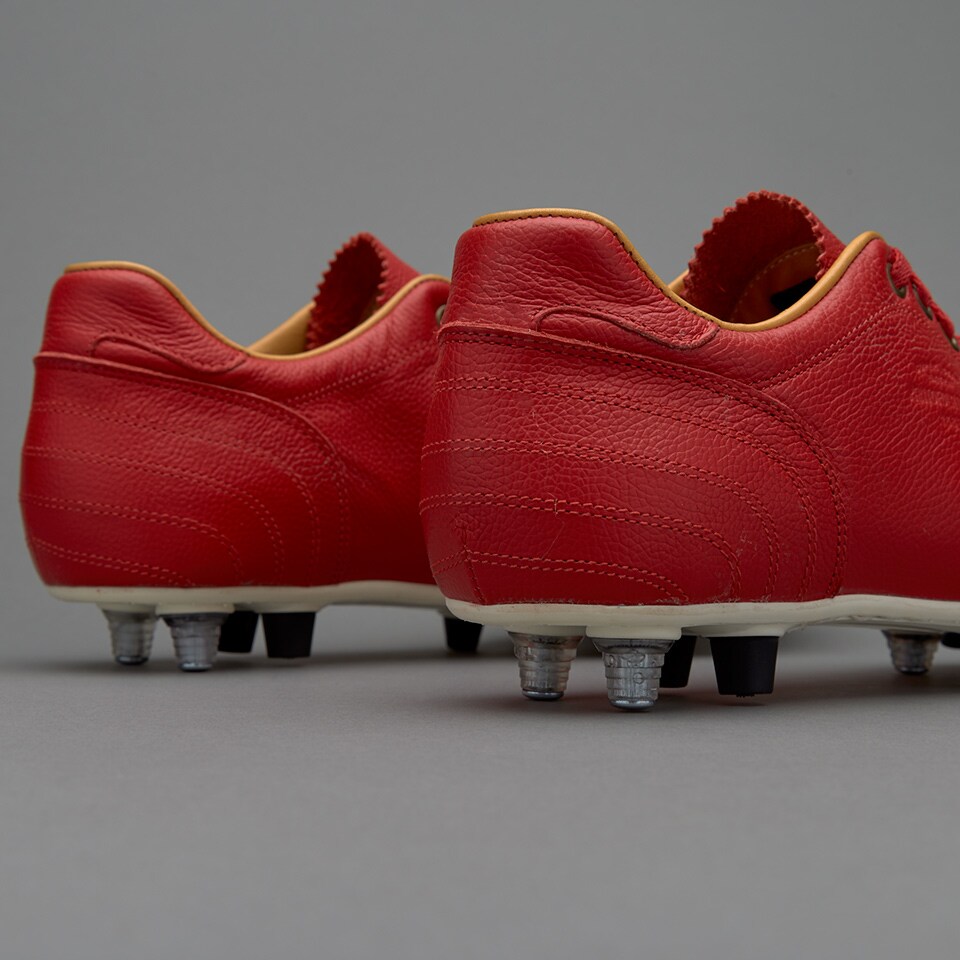 Pantofola dOro Lazzarini Rosso Ed. Combi
With a timeless design in classy sports-car red, these Pantofola d'Oro Lazzarini Rosso football boots are lightweight and flexible and made from the softest calf leather available.
Encapsulating the hot blooded passion of the Azzurri, stepping into these sumptuously comfortable football boots is almost like getting into a classic Italian sports car - fantastic exterior, luxurious interior!

With a classic, timeless design, the Pantofola d'Oro Lazzarini Rosso Edition is lightweight and flexible and made from the softest calf leather available.

Perfectly fitting the shape of the foot for fantastic ball control and feel, this is a fantastic football boot with a pedigree to match.

Lovingly made by hand in exactly the same way as they were back in 1886 with the same ergonomic form, they're exceptionally soft and allow the foot room to move.

The result of a glorious legacy, this superb soccer boot has a mixed aluminium and moulded PU stud configuration, ideal for use on firm to softer natural surfaces.

Don't forget you can wear your Pantofola d'Oro Lazzarini Rosso Edition Combi football boots just like the professionals with our BOOT iD personalisation service.
Features
Additional Information
Quick Ref:

23542

Man. Ref:

PC2305-07_20
Ground Type Guide
Selecting the correct sole plate for the surface you are playing on is crucial, not only for the performance and longevity of your football boots, but also to avoid the risk of injury.
Using an outsole that isn't designed specifically for the surface on which you are playing may cause premature wear and/or damage that will not be deemed as a fault of manufacture and will prevent the retailer accepting them for a refund or exchange.
---
Soft Ground
Soft Ground is used to describe natural grass surfaces that are wet and muddy and require the most aggressive traction. Boots made for soft ground (SG) have removable, replaceable screw-in studs and typically come in a six-stud configuration (4 at the forefoot, 2 slightly longer at the heel).
Soft Ground boots may need their studs tightening before first use. Always make sure your studs are secure before you step out on the pitch.