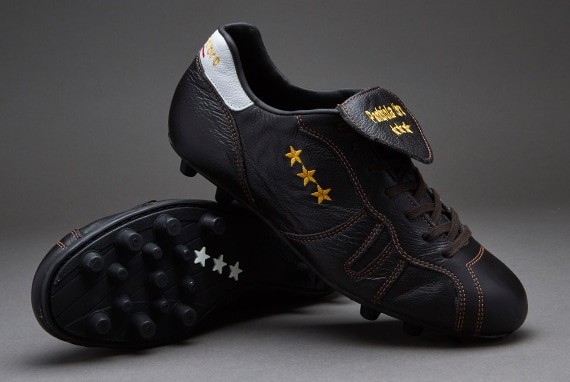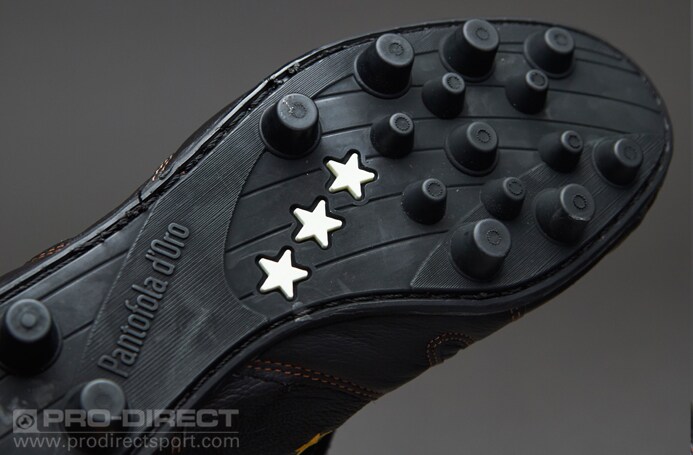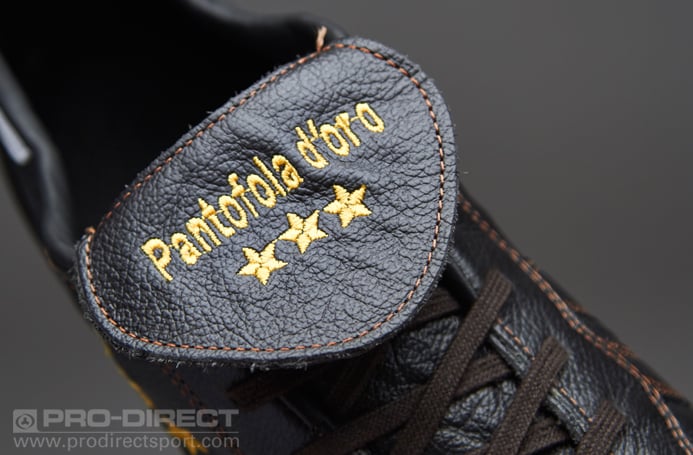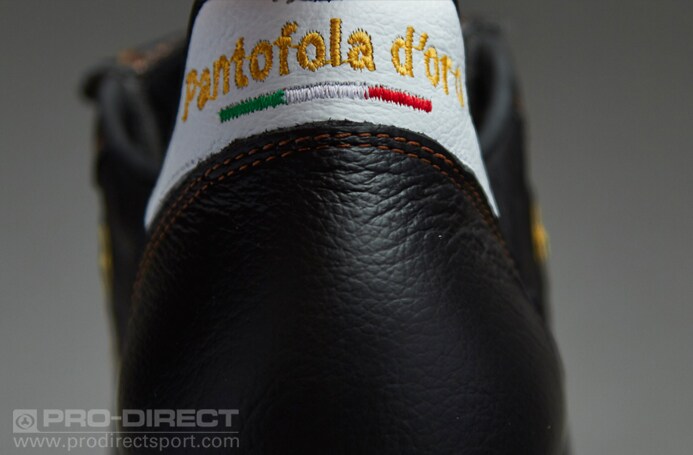 Pantofola dOro Dream Extra Brown Ed. PU
These Pantofola d'Oro Dream Extra Brown Edition football boots in understated brown, are individually handcrafted from the finest calf leather for a boot that moulds to the shape of your foot.
Released to celebrate their 125th anniversary and steeped in the history of this iconic brand, Pro-Direct are proud to present this stunning new brown edition of Pantofola d'Oro's classic best selling Dream Extra.

Individually handcrafted from the finest calf leather for a football boot that moulds to the shape of your foot, the Pantofola d'Oro Dream Extra Brown Edition offers unrivalled comfort and control.

With the signature Pantofola d'Oro three stars in elegant gold stitching on either side of the boot and embellished with a discreet Tricolore Italiana on the heel, any differences between these football boots are seen not as imperfections but testament to their individuality and uniqueness.

The result of a glorious legacy, this superb soccer boot has a moulded PU stud configuration, ideal for use on firm natural surfaces.
Features
Additional Information
Quick Ref:

23544

Man. Ref:

PC2342-02N_56
Ground Type Guide
Selecting the correct sole plate for the surface you are playing on is crucial, not only for the performance and longevity of your football boots, but also to avoid the risk of injury.
Using an outsole that isn't designed specifically for the surface on which you are playing may cause premature wear and/or damage that will not be deemed as a fault of manufacture and will prevent the retailer accepting them for a refund or exchange.
---
Firm Ground
Boots with Firm Ground soleplates are only to be used on natural short-grass surfaces that is firm underfoot but may be slightly wet.
Designed specifically for this playing surface, they offer acceleration, comfort and enhanced traction, dispersing stud pressure evenly across the foot.
FG soleplates are fixed (not removable) and are used worldwide; wetter countries tend to use them spring to autumn.
FG boots are not to be used on artificial ground (AG) surfaces as the construction is not designed for the extra friction.
FG boots used on AG surfaces will invalidate the manufacturer's warranty.