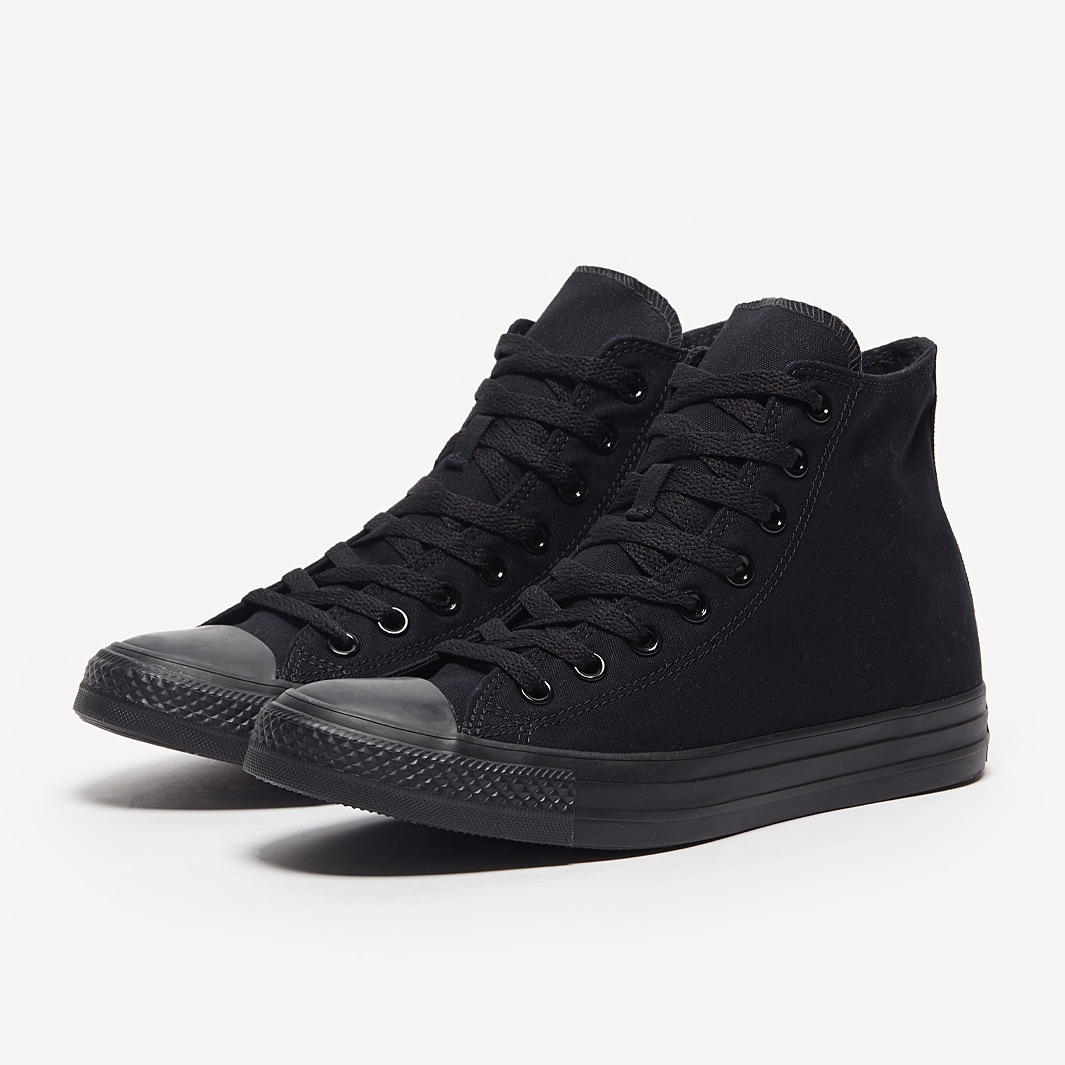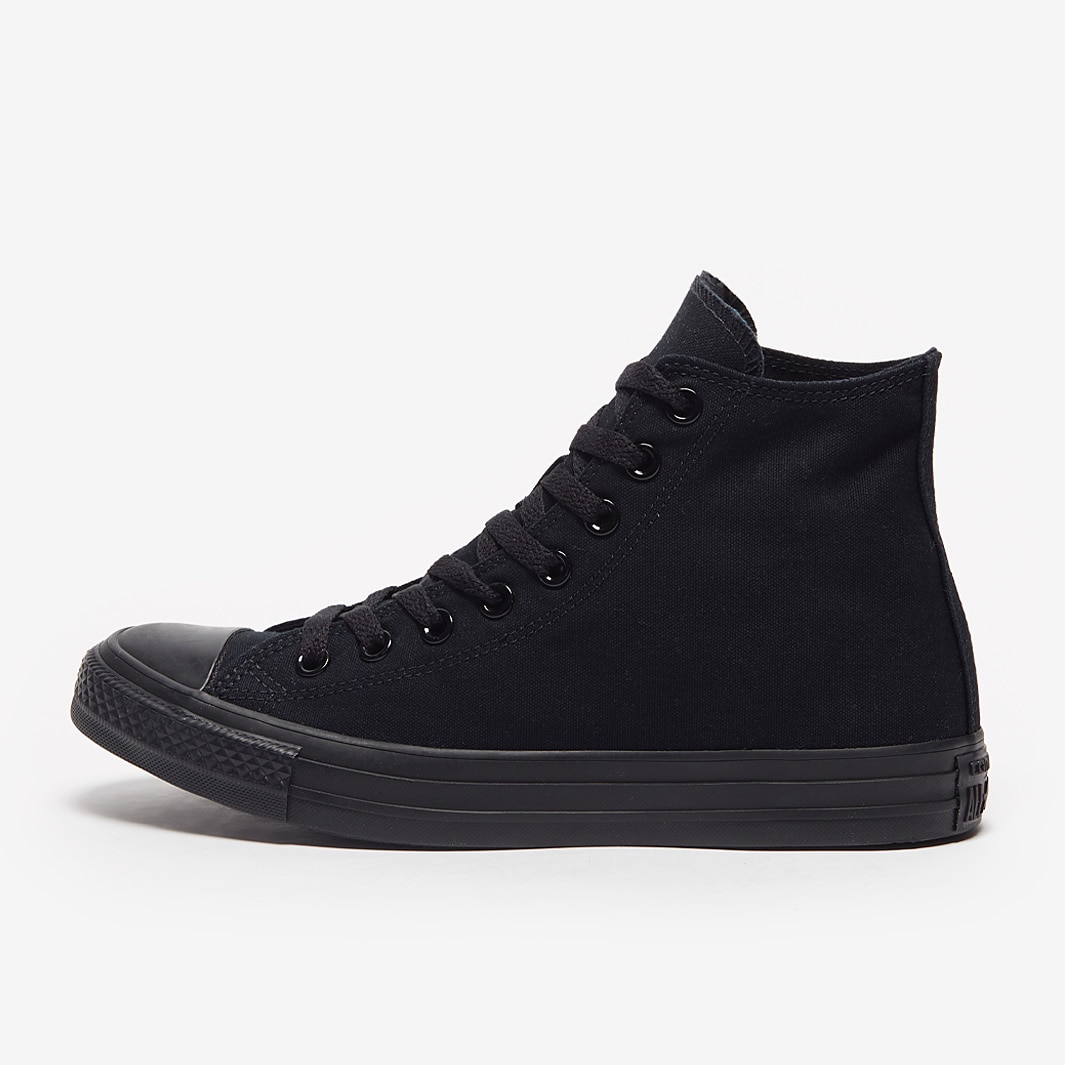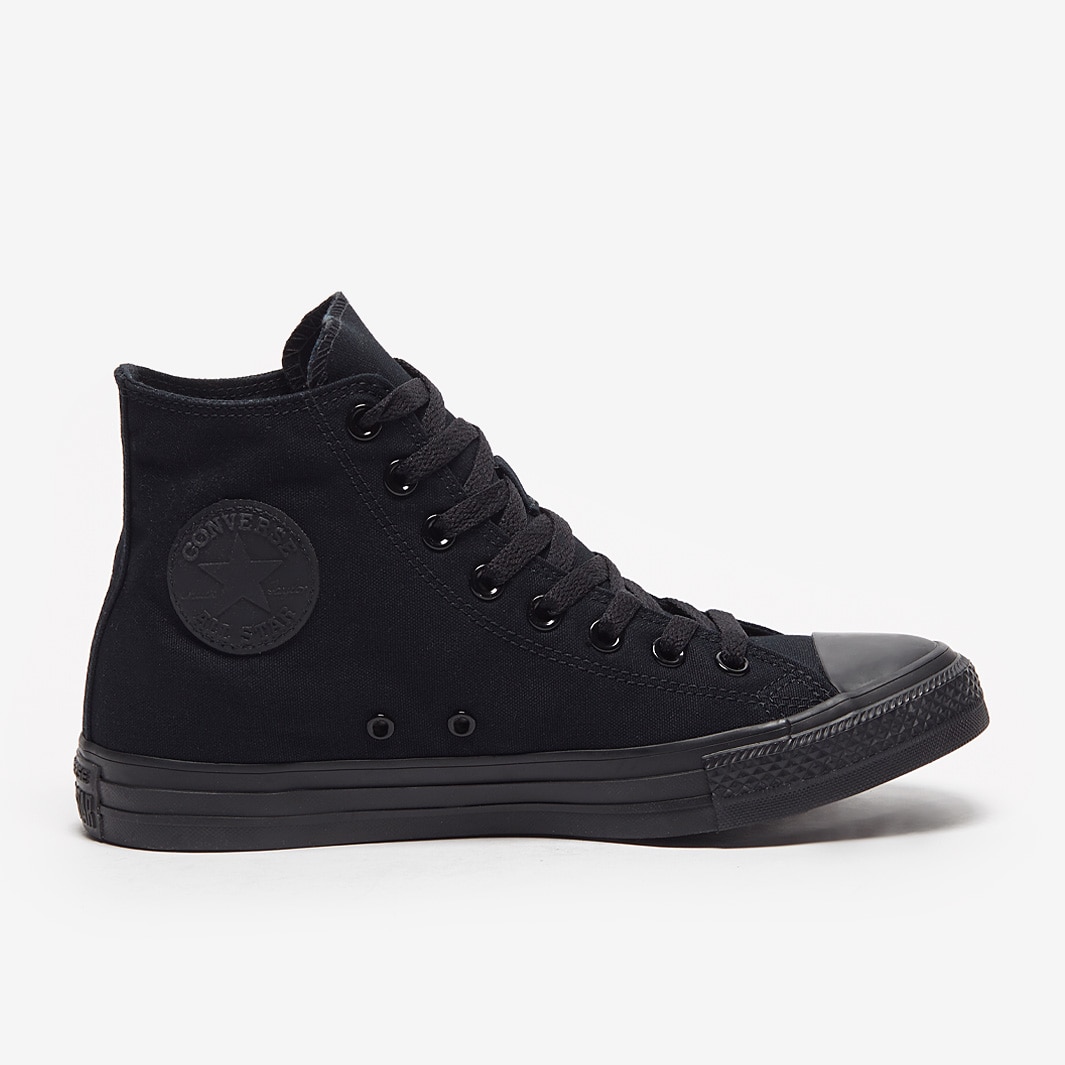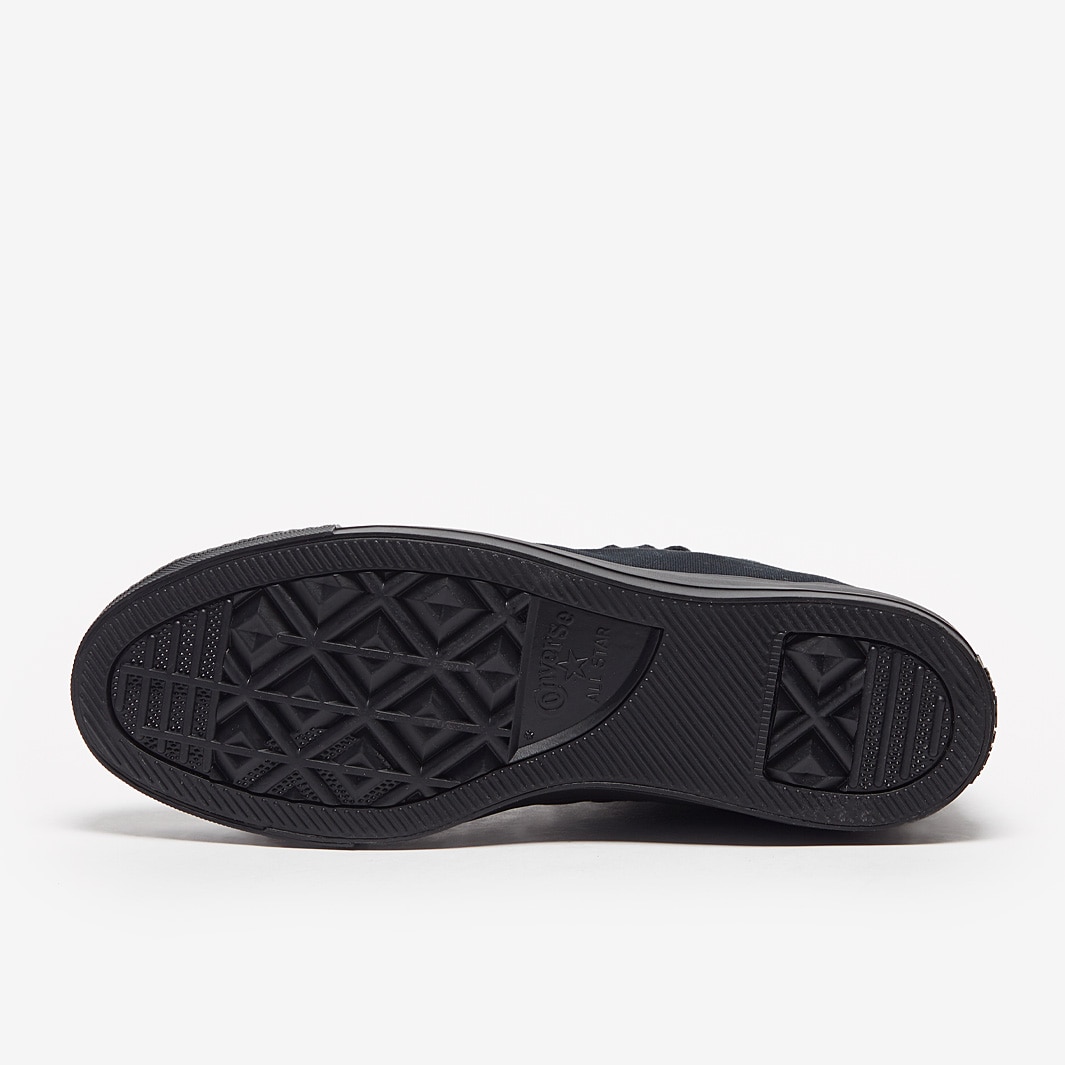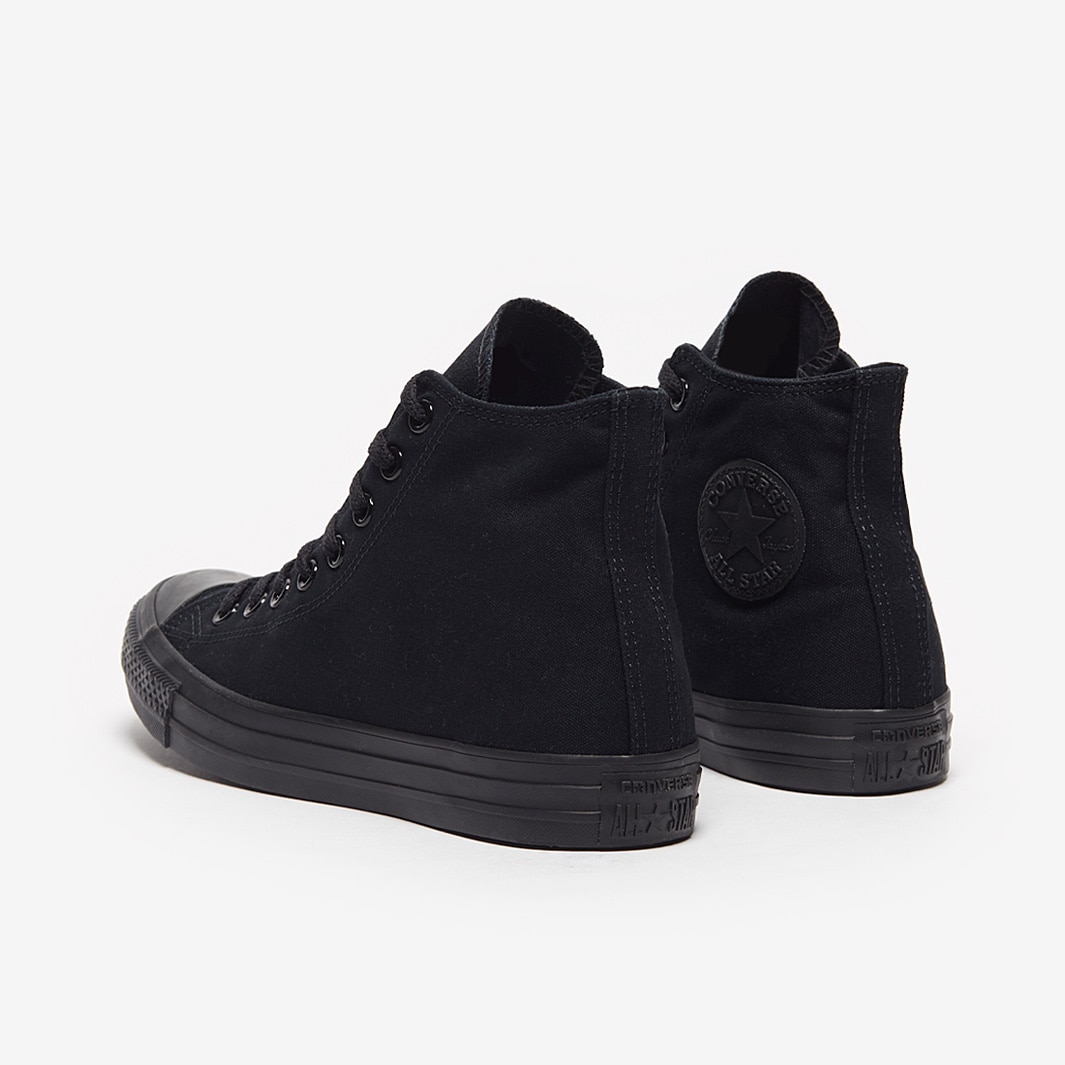 Converse Chuck Taylor All Star Hi - Black
Step into classic style with the Converse Chuck Taylor All Star Hi.
Converse All Stars Chuck Taylor Core Hi Shoes - Black / Monochrome

If you were told to name the oldest, most popular, and all time best selling shoe of all time, the majority would assume this title would be held by industry giants such as Nike or Adidas. And how wrong they would be!

The Converse All Star Chuck Taylor is undisputedly the king of the kicks, boasting sales of over 800 million pairs worldwide. Unlike any other shoe that eventually loses its popularity, the Converse All Star Chuck Taylor is as popular today as it was in 1923 when Chuck Taylor's name was stitched onto the patch, marking the birth of the Chuck Taylor All Stars. The shoes were not particularly popular until basketball player Chuck Taylor adopted them as his preferred shoe. Since that date the original Chuck Taylors have not changed one bit.

So why has this iconic shoe lasted the test of time whilst others have disappeared off the radar? Perhaps it's the history behind them. The shoes found their place into every lifestyle the United States had to offer. It would be a hard task to walk down a busy city street and not find a pair of 'Chucks' walk past you.

They've donned the feet of small town basketball teams and have graced the heels of countless movie stars. Historically, the All Star has also been a favourite in the music world and has been associated with a host of high-profile celebrities and bands, including The Ramones, The Strokes and Snoop Dogg.

Converse All Stars are more than just shoes or a fashion statement. The history of Converse shoes spans the history of 20th century America and the evolution of basketball. They were able to revolutionize the sport of basketball and took a front seat in witnessing the birth of rock n' roll. A staggering sixty percent of all Americans own or have owned at least one pair of Converse shoes.

Additional Information
Quick Ref:

4642

Man. Ref:

M3310C-006