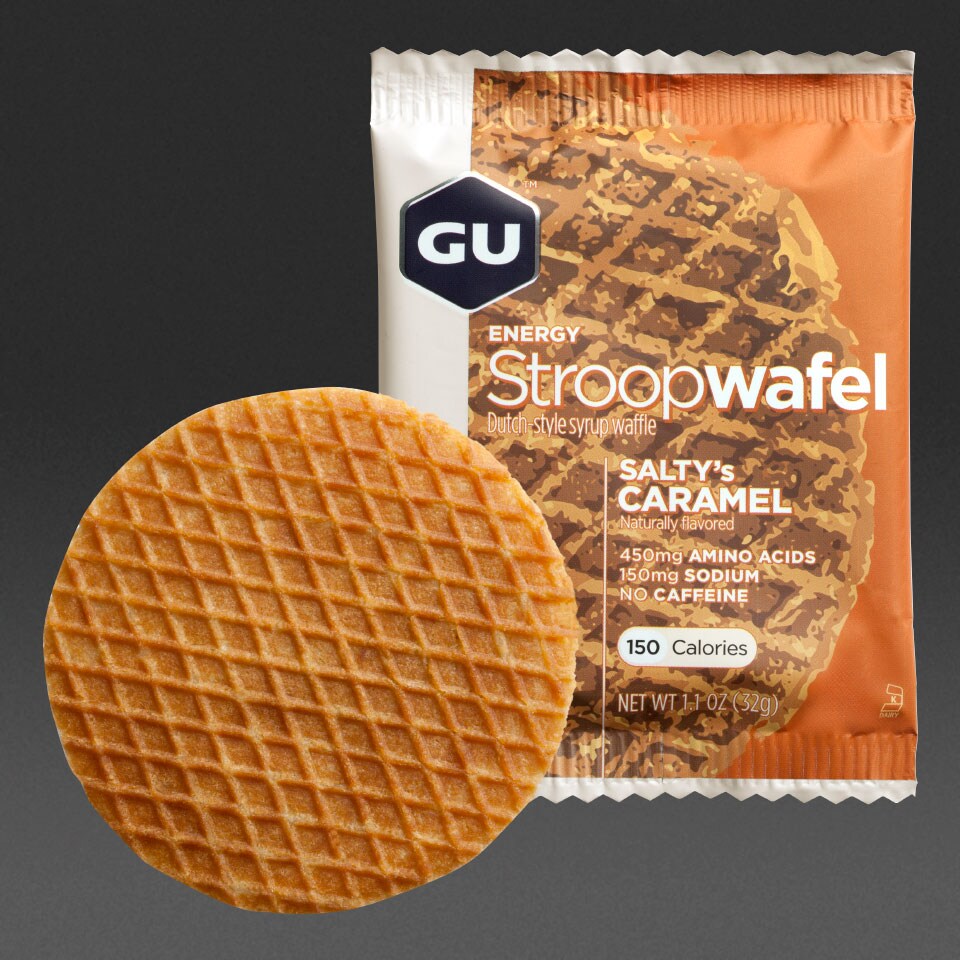 GU Energy Stroopwafel - Saltys Caramel - Box of 16
The GU Saltys Caramel Energy Stroopwafel gives you the nutrients you need to power your performance before and during training and competition.
Power your performance with the immediate and long-lasting energy of the GU Stroopwafel, giving you quality complex and simple carbohydrates, essential amino acids and electrolytes. The Stroopwafel not only boosts your physical energy but helps prevent mental fatigue, repair muscle damage and replenish what's lost when you sweat, too.
Features
Additional Information
Quick Ref:

161156

Man. Ref:

769493101617