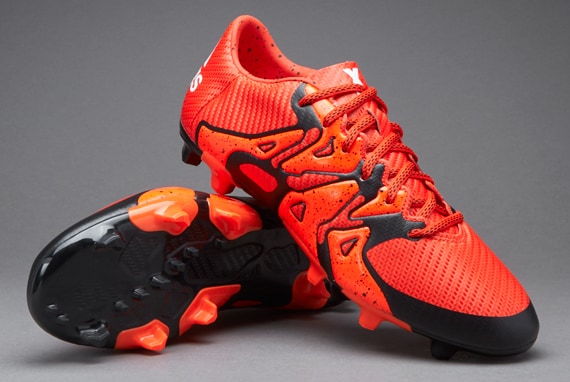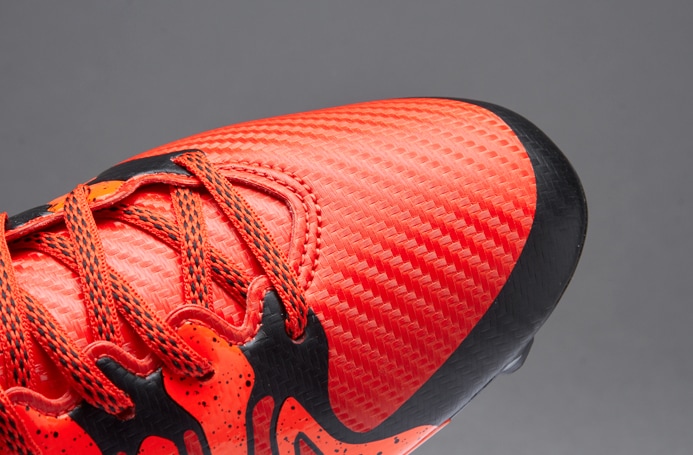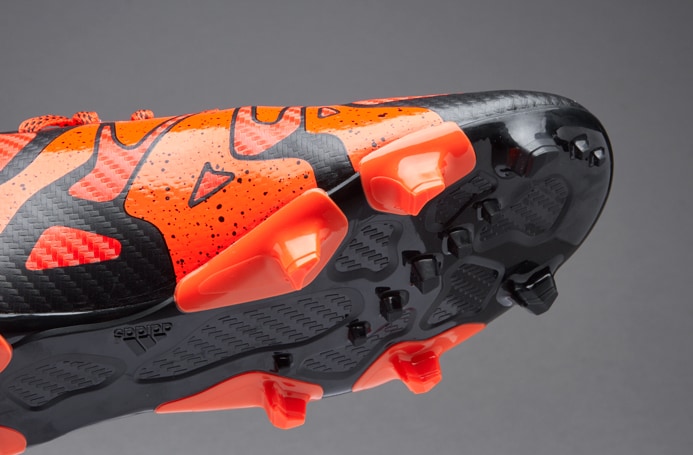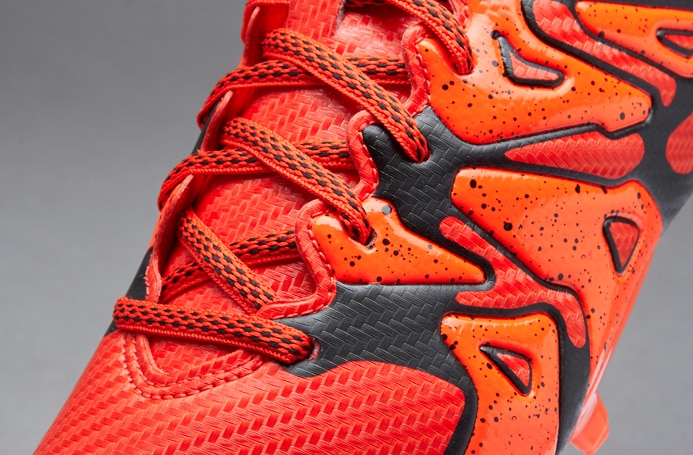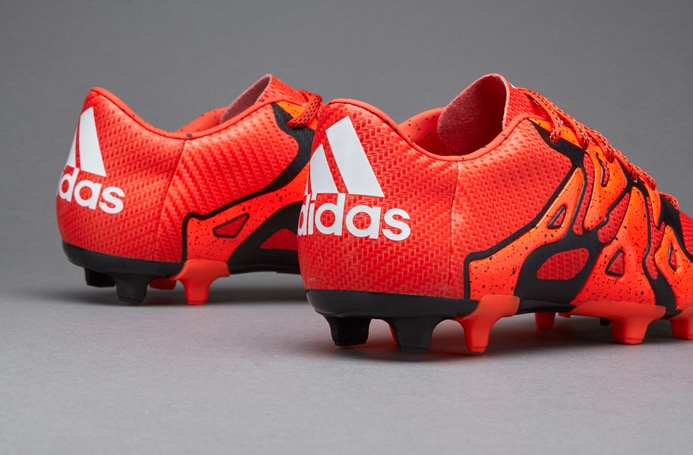 adidas X 15.3 FG/AG
The new X 15.3 FG/AG football boot from adidas is designed to break down order and cause chaos in the opposition's final third, on firm and artificial ground.
The new Orange X15 from adidas brings a bold burst of colour to proceedings. Combining darker and lighter shades on the upper and X-CAGE respectively, the two-tone look of the new X15 draws even greater attention to your feet as you cause chaos on the pitch.

The way football is played is changing. As science and analysis take hold, every action of every player is under the microscope. Players are expected to fulfil increasingly specific roles on the pitch in order to help their team win the game. That's why adidas has developed a whole new range of boots to suit different types of players. It's a football revolution and it's time to choose your style.

You can't plan against chaos – those unexpected moments of brilliance that break the game. After all, if you don't know what's happening, how can you stop it? The X from adidas is a boot designed for risk takers: players that don't know what it means to play safe. Players that will look chance in the eye and bet it all. Players like Gareth Bale and Thomas Müller.

Soft, close-fitting, two-tone mesh skin makes sure you're comfortable in the spotlight, while a new X-CLAW stud layout gives you the platform for unpredictable movement. Defenders won't know what's hit them.

Please note: To achieve that perfect fit, we recommend that you choose ½ size up from your normal shoe size.
Features
Additional Information
Quick Ref:

113530

Man. Ref:

S83176
Ground Type Guide
Selecting the correct sole plate for the surface you are playing on is crucial, not only for the performance and longevity of your football boots, but also to avoid the risk of injury.
Using an outsole that isn't designed specifically for the surface on which you are playing may cause premature wear and/or damage that will not be deemed as a fault of manufacture and will prevent the retailer accepting them for a refund or exchange.
---
Firm Ground
Boots with Firm Ground soleplates are only to be used on natural short-grass surfaces that is firm underfoot but may be slightly wet.
Designed specifically for this playing surface, they offer acceleration, comfort and enhanced traction, dispersing stud pressure evenly across the foot.
FG soleplates are fixed (not removable) and are used worldwide; wetter countries tend to use them spring to autumn.
FG boots are not to be used on artificial ground (AG) surfaces as the construction is not designed for the extra friction.
FG boots used on AG surfaces will invalidate the manufacturer's warranty.